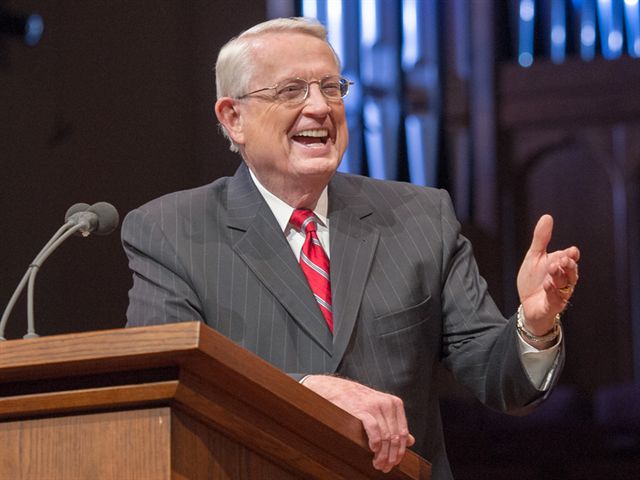 On Air Now: Choosing the Recipe: Pursuing the Treasures of Scripture, Part 2
Insight for Living with Chuck Swindoll
Friday, Sep 30, 2016
There are few subjects more important than learning how to feed yourself with the Word of God. A master chef named Howard G. Hendricks opened God's Word at Dallas Theological Seminary and taught a subject he called Bible Study Methods, which forever changed the way Chuck Swindoll handled the Bible.
Pursuing the treasures of Scripture isn't just for seminary students—it's for everyone. Every Christian can learn how to "cook"—how to dig into the Word and prepare our minds with the knowledge of God's Word.
You are viewing this page in

Getting Ready To Be Used By God - Part 1
God didn't create you just for the 80 or 90 or however many years you will live on this planet. God has long-range plans for your life! In this broadcast, Pastor Rick teaches the first thing you need to understand if you're going to get ready to be used by God.