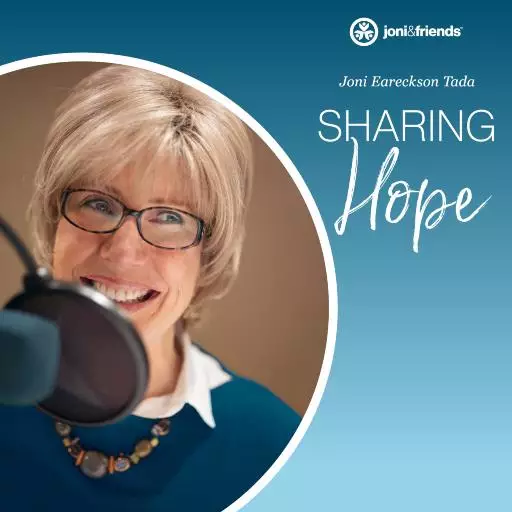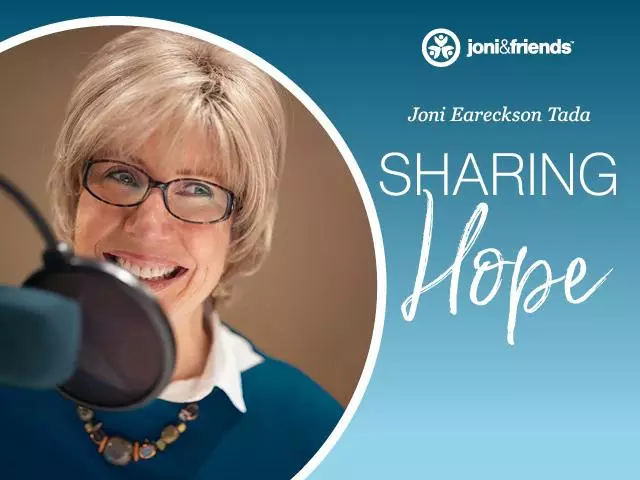 Sanctity of Life
January 17, 2019
Hi, I'm Joni Eareckson Tada and I just bet you know Nick Vujicic. Like, who does not know Nick, right? The leader of "Life Without Limbs", he is the International Evangelist who has become so well-known for his passion in giving the gospel. Millions of people have heard Nick Vujicic speak and I am sure as many have responded to his invitation to come to Christ as Lord and Savior. Nick is known well because he was born without arms or legs. He has a small foot – and boy does he do a lot with that foot. And the fact that he lives without limbs gives him such authority when he speaks about the trustworthiness of Jesus Christ; how despite any limitation the Lord is always worthy of our confidence and obedience. In short, God brings such satisfaction, such joy, that it overrides the inconvenience of not even having arms or legs.
God raised up Nick Vujicic to be a prophet to the younger generation; to millennials and kids born into the digital age. I say all this because this morning at 9 AM Pacific time (that's 12 noon East Coast time) Nick and I will be on Facebook Live together. We have come together because this is Sanctity of Life week and both he and I are strong advocates of the sacredness of life. Nick may not have arms or legs, he may have to be carried up steep steps, but he is a beautiful image-bearer of God. Nick knows that he is made in the image of God. He is made as a moral human being who can choose between right and wrong. He is made to love, made to care and be compassionate. He is made to think and create and work and delight in every good thing that comes down from the father. In other words, Nick Vujicic is made to reflect God and giving glory. Oh, will Nick be doing exactly that this morning when we go live together on Facebook. We will be covering pretty interesting topics as well as celebrating the 40th anniversary of Joni and Friends. Nick may be sharing a few surprises as well. So we hope you will post your comments as we open our hearts.
Also, on today's Facebook Live, I will be inviting my good friend, Katherine Wolf to say a few words. If you are on the East coast and it's not 12 noon yet; or if you are on the West coast and it's almost 9 AM, visit my Facebook page and watch our live presentation. If right now you are hearing my voice after the fact, if it's late in the day and our Facebook Live event has already transpired, that's okay. You can still watch it on my Facebook page. We'll have it up all day and when you watch it post our comments because I would love to hear your thoughts on sanctity of life.
Also I would love to hear what you have to say about our 40th anniversary. That's right. This month begins a year-long celebration of our four decades of ministry. Joni and Friends has been reaching people with disabilities for Christ all around the globe for 40 years and that's a lot of people reached for Jesus. So, go on Facebook; watch my discussion with Nick and post a big "thumbs up" or "like it" or maybe "love it", and best of all please share it with your way of celebrating Sanctity of Life this week. See you on Facebook Live, or get on line and watch the fun video of our discussion and then please share it will all your friends.
By the way, I would love to hear what you are praying about or a favorite Bible verse that you are memorizing. Tell me about it. Just go to my radio page today at joniradio.org, or you can always write me at Joni and Friends, P.O. Box 3333, Agoura Hills, California 91376. If the Lord has answered some prayer of yours today, guess what, stop right after we are done here and tell Him "Thanks".
Featured Resources From Joni Eareckson Tada: Sharing Hope

Majestic Mountain Set
This elegant cutting board and tea towel set makes the perfect gift for any occasion. Both pieces feature Joni's inspiring "Majestic Mountain" artwork, and the encouraging words of Psalm 36:5,6: "Your love, O LORD, reaches to the heavens, your faithfulness to the skies. Your righteousness is like the mighty mountains."
Get Yours Today!