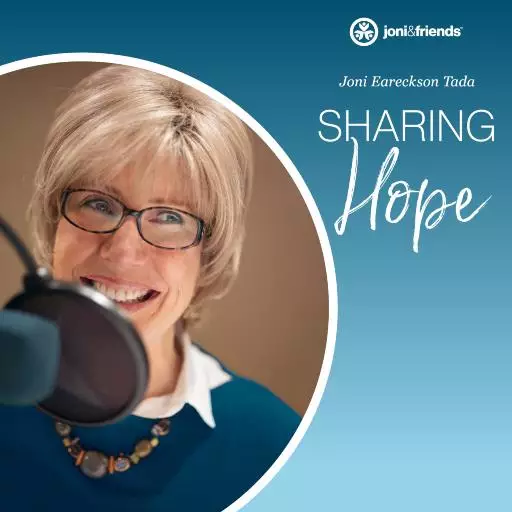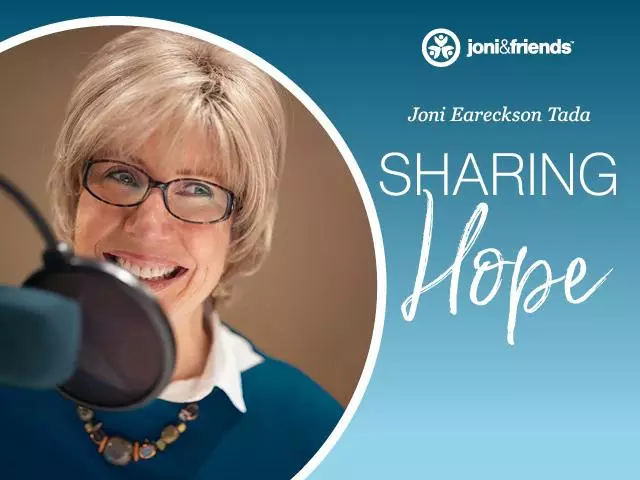 Heart for the Disabled – The Robinson Family
January 10, 2019
I'm Joni Eareckson Tada; welcome to "Heart for the Disabled" week.
That's right. All this week I've been mentioning the stories of families with special needs — moms and dads and disabled kids and their siblings, all of them bone-tired, weary people who really, really need the encouragement of Christ. And you are helping me give that encouragement as you've written notes, Valentine's cards, and letters to the people I've mentioned each day. For those of you who haven't yet written, I've got a family who really needs an uplifting word.
Kelly and Rebecca Robinson came to Family Retreat for the first time last summer. And they came with a car full of oxygen tanks. You see, when their own children grew up, and Kelly and Rebecca became empty-nesters, they adopted two children from an orphanage in China. Claire and Colton both of these have significant disabilities. Claire is 14 years old and has a heart and liver disease, pulmonary hypertension, and needs to be on oxygen 100% of the time. Claire also has some cognitive problems. But she is a happy little girl and she loves to smile. Colton, who is 11 years old, is blind in one eye, has an orthopedic impairment, and a heart defect. Well. Well, I tell you, when this little family came to retreat, Kelly and Rebecca already looked worn out. Claire is fragile, her medical condition was wearing on them – someone has to sleep with her at all times. At Family Retreat, 14-year-old Claire had one prayer – she wanted to make a friend (she doesn't have friends back home; she's always in and out of the hospital). But at Family Retreat she was not disappointed. This little teenager made many friends, especially a few girls her own age. And Colton? This guy was the hit at the talent show. His has a great voice. Claire even put together a little band with her new girlfriends and they sang all about Jesus being the light of the world.
Not long after retreat, however, Claire had to go into the hospital again. It was a surgery with lots of risks, but it had to be done. She could hardly breathe. Well, a few months ago, Claire was taken into surgery one more time. She did not make it; she went home to be with Jesus. And at Claire's funeral Colton was brave and sang the song that he did at the Family Retreat talent show.
As you can imagine, Kelly and Rebecca are still reeling. This family would very much appreciate a couple of uplifting words in a note or a letter. I know that God can use your words, your favorite scriptures, maybe a favorite hymn or poem. I don't need to tell you, just let the Holy Spirit tell you what to write. The important thing is, just write and when you do pray for Kelly, Rebecca, and little Colton. I know this special-needs family would appreciate hearing that there are brothers and sisters in Christ who are remembering to lift them up before Jesus Christ. So, please send this family true Christian encouragement. And then mail it off to Joni and Friends, P.O. Box 3333, Agoura Hills, California 91376. If you've missed any details, go to my radio page at joniradio.org for the full story where we're even posted a photo on our Facebook page.
Thanks for coming alongside, praying for, writing a letter or note to bless this family who have gone through so much loss, so much expense, and have expended so much care and compassion. God bless you for caring for little Colton and of course for Kelly and Rebecca during this year's Heart for the Disabled campaign! And if you need any details, get the whole scoop at joniradio.org. Thanks for having a heart for the disabled.
Featured Resources From Joni Eareckson Tada: Sharing Hope

Majestic Mountain Set
This elegant cutting board and tea towel set makes the perfect gift for any occasion. Both pieces feature Joni's inspiring "Majestic Mountain" artwork, and the encouraging words of Psalm 36:5,6: "Your love, O LORD, reaches to the heavens, your faithfulness to the skies. Your righteousness is like the mighty mountains."
Get Yours Today!