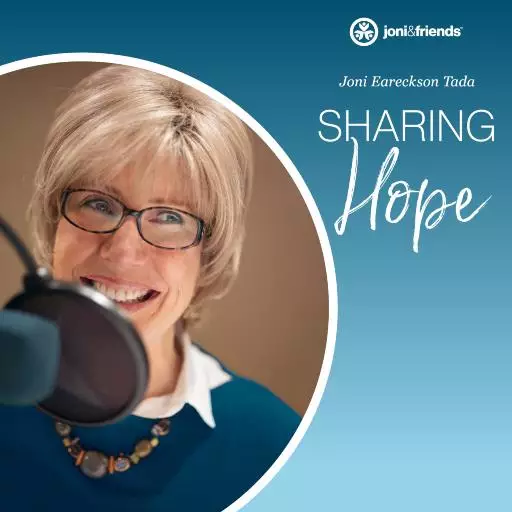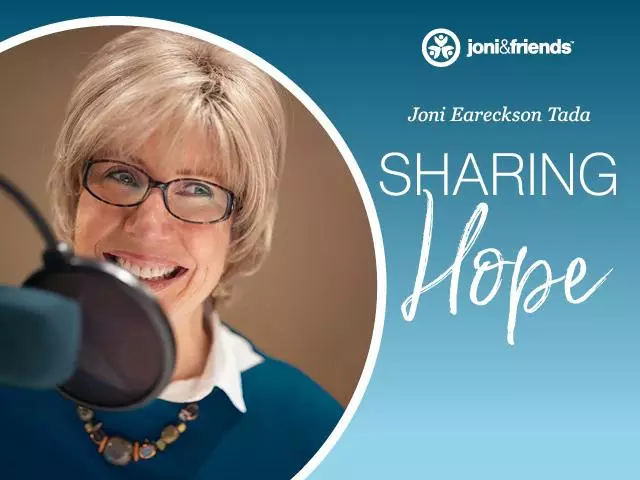 Heart for the Disabled – The Mitchell Family
January 8, 2019
Hi, I'm Joni Eareckson Tada and its "Heart for the Disabled" week!
Here at Joni and Friends we are asking you to help make this upcoming Valentine's Day very special for a family with disabilities, just by writing a note of encouragement. And the family I want to tell you about today is in such need of hope. Josh Mitchell is a military veteran who now works with the U.S. Postal Service and he has a wife, Emily, who is a stay-at-home mom who takes care of their two blonde haired daughters, Gracie, age 5, and Addie, age 7.
Addie is the one with the disabilities. Although she is so sweet and shy with budding artistic talents, Addie has had medical issues since birth and she's been through several surgeries. She has a kind of cerebral palsy, as well as sensory processing problems. She is mostly nonverbal; she doesn't speak, although I am excited to tell you that this past year at Family Retreat, she said two new words! News spread like wildfire at Family Retreat – everybody was saying, "did you hear? Addie spoke two words!" Josh and Emily were absolutely thrilled and little Gracie was, too. Everybody understood that this was a big deal for seven-year-old Addie. But hold on, because there was also some not-so-good news, as well. Last summer, the Mitchell's were able to purchase their first home and right after moving in, Emily, the mother, the rock of this family, was diagnosed with multiple sclerosis. And now Emily finds herself often fatigued; she suffers from debilitating migraines. Trying to take care of her daughters is doubly difficult now, and discouragement is knocking at her door. You can imagine how this diagnosis of multiple sclerosis has put a damper on all the excitement of a new home, and even on Addie's new spoken words. Right now, this little family is feeling overwhelmed. Between Addie's cerebral palsy and other problems, and Emily's new diagnosis of MS, well, this family is really in need of your help.
So would you write the Mitchell family an uplifting note and assure them of your prayers? Perhaps have your children crayon a picture for Addie and Gracie? Share a favorite scripture about the sovereignty of God. Or send a poem, or the words to a much-loved hymn. And if you happen to be the parent of special-needs kids like little Addie, offer a few empathetic words from your experience. Oh, and how about congratulating Josh on his military service? And encouraging Emily to persevere? Send them a little gift card to Burger King or Baskin-Robbins. I'm convinced they will really appreciate your help, your letter and your Valentine card so much.
Just send your card to Josh and Emily, and their daughters Gracie and Addie, the one who has all the disabilities. Mail it to Joni and Friends at P.O. Box 3333, Agoura Hills, California 91376. And send it soon so that your card or note will arrive in time for Valentine's Day. If you miss any details, well you can always get the spelling of everyone's names, as well as their whole story on my radio page at Joniradio.org. And if you were able to jot down exactly where to mail your card, our Joni and Friends address is right there on my radio page at joniradio.org. Thank you for having a "Heart for the Disabled." And tell your friends to tune in tomorrow to hear about another special-needs family on our "Heart for the Disabled" campaign; a family who needs your Christ-centered encouragement and your prayers.
Featured Resources From Joni Eareckson Tada: Sharing Hope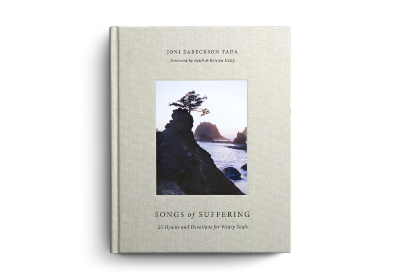 Songs of Suffering
Songs of Suffering includes 25 hymns with accompanying devotions and photography designed to spark hope in hardship. Opening with a special message from hymn writers Keith and Kristyn Getty, this book is a source of comfort for anyone who needs biblical encouragement, prompting readers to seek refuge in the Lord and rejoice in his goodness.
Get Yours Today!