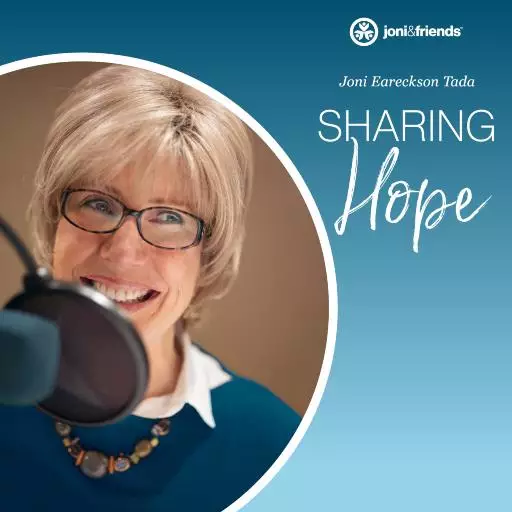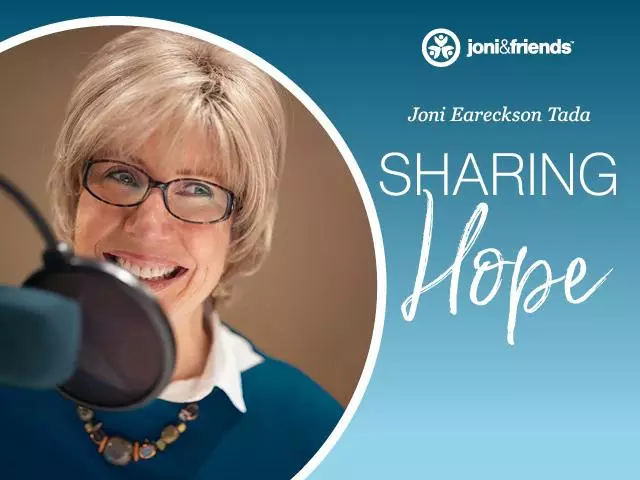 Before the Throne of God
January 16, 2019
I'm Joni and how about singing this contemporary worship song with me…
When Satan tempts me to despair
And tells me of the guilt within
Upward I look and see Him there
Who made an end to all my sin
Because the sinless Savior died
My sinful soul is counted free
For God, the just, is satisfied
To look on Him and pardon me
To look on Him and pardon me
Now I realize that wasn't the first verse, but this particular verse, the second one, is my favorite; I always have a tough time getting through it – maybe you resonate when I say there are days when Satan really tempts me to despair… and I start looking inward… but I have learned that when that happens (I sing this beautiful song to help get my focus back on Jesus)… when Satan tempts me to despair, I turn immediately to the Word of God. Period! God's Word is the only thing that clears my thoughts, lightens my load, brightens my heart… because God's Word gets me focused on the Savior and all that He did on the cross… as well as all that He is doing even now as He intercedes for me… and for you.
So, friend, if you're looking inward today, maybe a little too focused on your problems or guilt, you and I need to do the same thing – we need to look on Him. Look to Jesus because today He is interceding for you. I know, you've got lots of other friends, lots of folks at church who are praying for you through this challenging time you are going through (maybe an illness, a divorce, a sickness in your family, a recent bad medical report, foreclosure, bankruptcy…), but you've probably got a lot of people praying for you, but you need to remember Jesus is praying for you. He's your most important intercessor; He hasn't forgotten you; He is right now taking your need, every detail before the throne of God. And when Satan tempts you to despair you need to remember the role that Jesus Christ plays right now in interceding for you.
And that's why today I invite you to come and see me today at joniandfriendsradio.org – fire up your computer and log onto our radio page because I have a special gift I want to send you today to get your focus on Jesus — to get your focus on His Word. It's a little 14-page booklet I've been offering this week called "How to Study the Bible." Because there are important things you need to know about Jesus and His work on your behalf right now. There are promises He's made. There are insights to strengthen you against every temptation Satan throws at you. There are assurances in God's Word that will lift you up out of despair.
But it means studying – not skatin' on the surface of or playin' around with the Bible, not just perusing it to kinda look for a little buzz, something that tickles your ear – no, you have to study the Word of God. Be a workman approved by Him who knows how to handle the Word of God. So right now I want you to click on joniandfriendsradio.org for your free and personal copy of "How to Study the Bible" — I highly recommend it. And don't forget: keep singing and keep focused on the Savior, because when Satan tempts you to diaper and tells you about your guilt within look up and see Jesus there. He made an end to your sin.
Music: Charitie Lees Bancroft and Vikki Cook, c 1997 PDI Worship
Featured Resources From Joni Eareckson Tada: Sharing Hope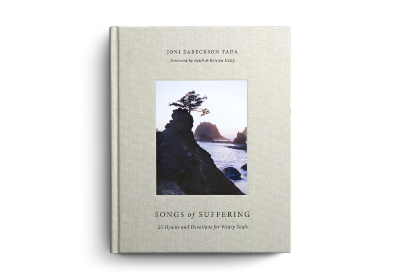 Songs of Suffering
Songs of Suffering includes 25 hymns with accompanying devotions and photography designed to spark hope in hardship. Opening with a special message from hymn writers Keith and Kristyn Getty, this book is a source of comfort for anyone who needs biblical encouragement, prompting readers to seek refuge in the Lord and rejoice in his goodness.
Get Yours Today!