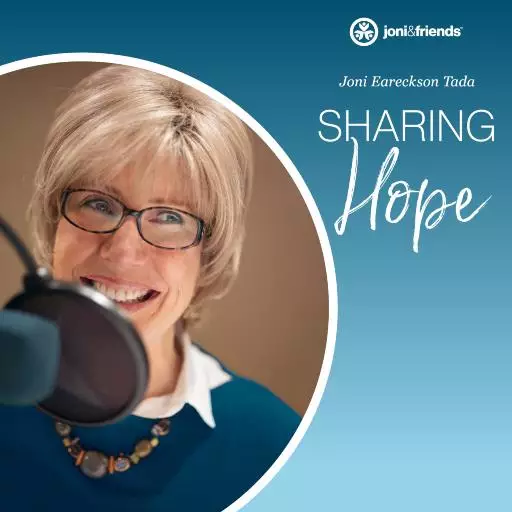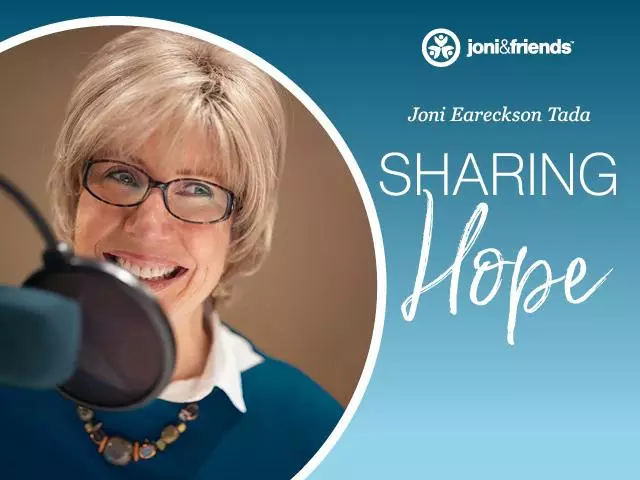 E.M. Bounds
January 3, 2019
Hi, I'm Joni Eareckson Tada with a hymn that comforts me so much…
Beneath the cross of Jesus I fain would take my stand,
The shadow of a mighty rock within a weary land;
A home within the wilderness, a rest upon the way,
From the burning of the noontide heat, and the burden of the day.
I love singing this hymn because it reminds me that the safest, most secure, most peaceful, wonderful place you could ever rest your soul, is at the foot of the cross. A place where you let go of yourself and your fears and desires and anxieties, and you cling to the feet of Jesus, your only help and hope. When you are resting beneath the shadow of the cross, you are not only quick to confess sin, and ready to acknowledge weakness; you are confident that the devil can't reach you (he hates anything to do with the cross of Christ), and because of that, you can be confident that you have the protection and provision of God.
I thought about this the other day when I read this true account written by E. M. Bounds. He says, "I'm a huntsman and I rose early one morning and heard the barking of a number of dogs chasing deer. Looking at a large open field I saw a young fawn coming toward me, making its way across the field, its race almost run. It leaped over the rails of our enclosed place and crouched within ten feet of where I stood. A moment later, two of the hounds came over the rails and the fawn ran in my direction and pushed its head between my legs. I lifted the little thing to my breast and, swinging round and round, fought off the dogs. It was a fierce battle, but just then I felt that all the dogs in the West could not and would not capture that fawn after its weakness had appealed to my strength. So it is when human helplessness appeals to Almighty God."
I hope you see yourself in this story, because I sure do. Like you, I'm just like that fawn. I'm running, I am racing to Jesus— "oh, please help me. The world, the flesh and the devil are after me and I so what you to lift me into your arms and protect me." What am I doing when I say that? In my weakness, I am appealing to God's strength. And you better know, that God's on it in an instant. When I am in the arms of Christ, when I am safe in the shadow of His cross, all the hounds of the adversary cannot touch me, reach me or capture me… all Satan's minions and lesser demons cannot even draw near when I cower at the cross – because in my weakness I have appealed to God's strength. Join me today, would you, at the foot of the cross, for it's at that humbling place; the place where he is everything and I am nothing —that we find all the protection, all the safety, all the peace, all the rest and all provision you will ever need for your soul.
Featured Resources From Joni Eareckson Tada: Sharing Hope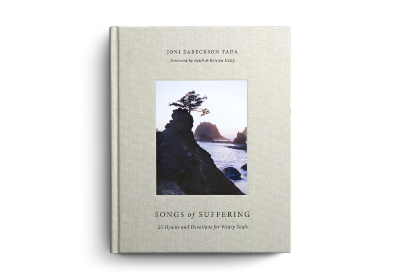 Songs of Suffering
Songs of Suffering includes 25 hymns with accompanying devotions and photography designed to spark hope in hardship. Opening with a special message from hymn writers Keith and Kristyn Getty, this book is a source of comfort for anyone who needs biblical encouragement, prompting readers to seek refuge in the Lord and rejoice in his goodness.
Get Yours Today!