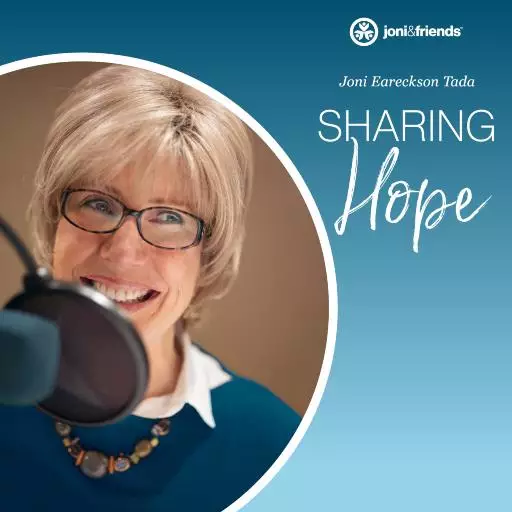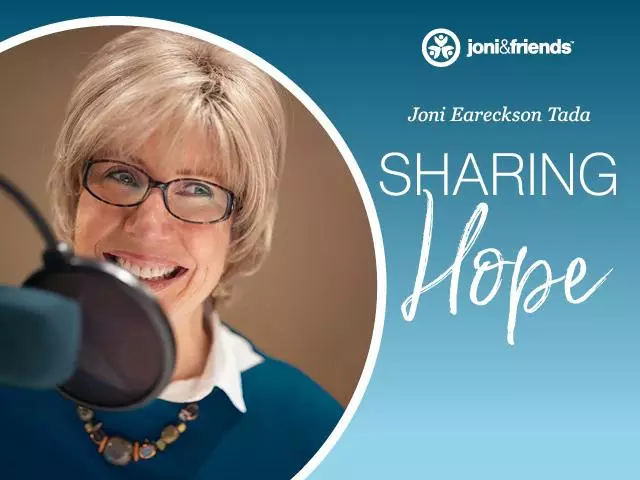 Inductive Bible Study
January 14, 2019
Welcome to "Joni and Friends" where I've got some important things to tell you today about how to study the Bible!
Many years ago when I got out of the hospital, I was a little shaky spiritually, had a lot of questions. My faith was weak, but I knew that if I was going to survive, I had to start studying – not just reading, not just the parts that were inspiring or devotional like flippin' the pages of the Bible to look for a buzz – no, I had to start digging and studying the Word of God. And so…
Back then I got involved in a Precept Bible study in my neighborhood. You know about Precept and Kay Arthur's stuff, right, because I wanted to get serious. I had read in 2 Timothy 2:15, "Do your best [hear that? I wanted to do my best] to present yourself to God as one approved, a workman who does not need to be ashamed and who rightly handles the word of truth." Coming out of the hospital I didn't want to feel ashamed about God's sovereignty anymore – I didn't want to feel bad about Him allowing my accident to happen, if He could have prevented it. In short, I didn't want to be ashamed of God for letting my spinal cord injury occur. I wanted to correctly understand and handle the Word of Truth so that I could better understand God's control over things, His sovereignty over injuries and illnesses.
Now I had heard that there are all different ways to study the Bible, but the best way – and now, even years later, I believe it still is the best way – the best way to dig into God's Word is through "inductive" Bible study. That's where you find out for yourself what the Bible says – you read and re-read a passage using basic principles (in other words, there are certain questions you ask when you read… reading things in context… looking into the background of the passage… praying about the whole message… comparing this passage with others; things like that).
Anyway, you read for that kind of meaning and understanding – not just going to a passage and jumping to conclusions, but praying for the Spirit to guide you – and then you apply what you've learned. I mean "apply" it… just don't think you know it because you've memorized it or written it on a 3×5 card, but actually do it… apply it!
And that's what I did in those early years. I did an inductive Bible study on First Thessalonians, Chapter 5, and, friend, it made such a big difference – especially when I applied it. In fact, I am still "in all things giving thanks" and that's what I learned in that Bible study and it's made a huge difference in my life in this wheelchair!
And, oh, friend, as we start this New Year together, I want you to experience the same. To really learn how to study the Word of God… ask the right questions… learn how to read things in context… learn how to compare one passage to another, because the Holy Spirit wants to speak to you. He wants you to grow in 2019!
So right now, if you're able, or if you're not near your computer, do it later this evening… right now I want you to visit me at joniandfriends.org and get your personal copy of this wonderful 14-page foldout that details exactly how to do an inductive Bible study. This foldout is amazing! For as concise as it is, it has a ton of good stuff in it that will help you get started right away. So don't forget, before I run out of supplies, please visit me today at joniandfriends.org, click on the picture of the little booklet, become the Christian described in 2 Timothy 3:16, and be "… the man of God [who is] adequate, equipped for every good work." Every good work through inductive Bible study in 2019!
Featured Resources From Joni Eareckson Tada: Sharing Hope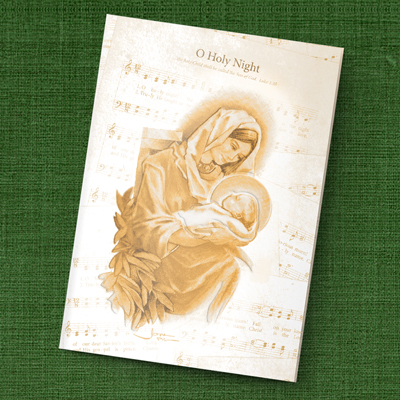 O Holy Night - Christmas Cards
Joni loves sending Christmas cards and singing Christmas hymns! This year her new Christmas card brings the two together. Featuring Joni's rendering of Mary cradling Jesus, set against a background of "O Holy Night" sheet music, this elegant card will bring the joy of the season to your friends and family members.
Order Yours!