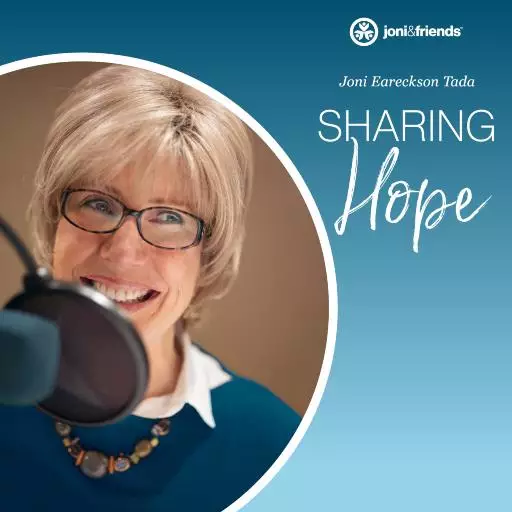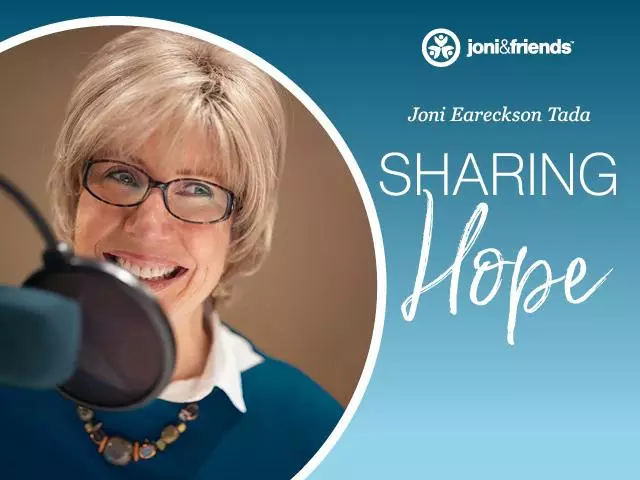 Heart for the Disabled – Jeri Payne
January 9, 2019
It's "Heart for the Disabled" week here at Joni and Friends!
That's right, I'm Joni Eareckson Tada and this week I am asking you to help me give real Christian encouragement to disabled people who have attended our Family Retreats because it's mid-winter, the skies are gray, and these precious friends are in need of a lift; what with all the disability routines day after day. So I'm asking you (as I've been doing all week) to pick up a pen and jot a Valentine's card or a note, send a poem, include scriptures, just a brief letter to someone who is very near and dear to my heart. Let me share her story.
I met Jeri Payne (her name is spelled J-E-R-I) many years ago at one of our earliest Family Retreats way back in the 1990s. She came with her four sons, one of whom, Zach, had a really strange neuromuscular disease; although he could sort of half-walk, his arms were limp and he breathed through a ventilator. But Zach was the cutest kid at camp, wanting to try every activity, even bouncing on the trampoline with his ventilator. Jeri's husband did not attend Family Retreat that year, nor the next, or the next. But Jeri won the hearts of us all, tending to her four energetic boys, including little Zach with all his disabilities. Years passed and Zach suffered some complications which eventually took his little life. The family grieved the loss of this special little guy, but the years continued and Jeri and the family healed. Then, her other son, Sammy, passed away in 2004. In the midst of that shock, Jeri was hit with an undiagnosed neuromuscular disease that landed her in a wheelchair. Now, she was the one struggling with the serious disability. It was rough and shortly thereafter, her husband of 31 years left her.
But Jeri's friends at Family Retreat were her support. And she really needed it. Because when she moved to Oregon with another son, she was hardly settled in when (get this) he died of cardiac arrest. And now? Well, Jeri is still in her wheelchair and she's still living up in Oregon with her only remaining son who is her primary caregiver. My Family Retreat friends in Oregon recently sent me a picture of dear Jeri in her wheelchair, smiling, persevering, and looking as hopeful as ever, all because this woman knows (really knows) Jesus Christ. Yet still, she's human. She's lost so much: her three sons, her health, her marriage, and she needs your prayers and support.
Friend listening, I want you to know that Jeri got her spiritual grounding at Family Retreat. Yes, it was back in the 1990s, but she still reflects on those wonderful years. She was able to bring her boys, including Zach, to Retreat. But right now, living with her one remaining son, Jeri needs to be reminded of uplifting passages from God's word, so please pray for her because she is still waiting for Medicaid to kick in. Reminder of the love of Jesus Christ, and if you want to go the extra mile, tuck in a gift certificate to Taco Bell or something like that. She needs to hear from listeners like you. So be sure to jot your note today. Just inscribe it to Jeri (J-E-R-I) then send it to Joni and Friends, P.O. Box 3333, Agoura Hills, California 91376, and we'll make certain to package it up with all the other notes to Jeri and her caregiving son so it'll arrive in time for Valentine's Day. And if you need any details, get the whole scoop at joniradio.org. And thanks for having a heart for the disabled.
Featured Resources From Joni Eareckson Tada: Sharing Hope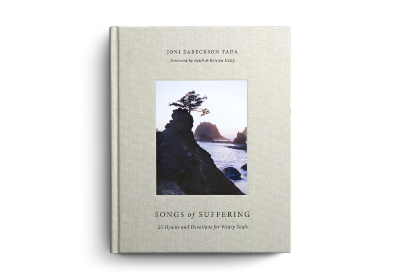 Songs of Suffering
Songs of Suffering includes 25 hymns with accompanying devotions and photography designed to spark hope in hardship. Opening with a special message from hymn writers Keith and Kristyn Getty, this book is a source of comfort for anyone who needs biblical encouragement, prompting readers to seek refuge in the Lord and rejoice in his goodness.
Get Yours Today!