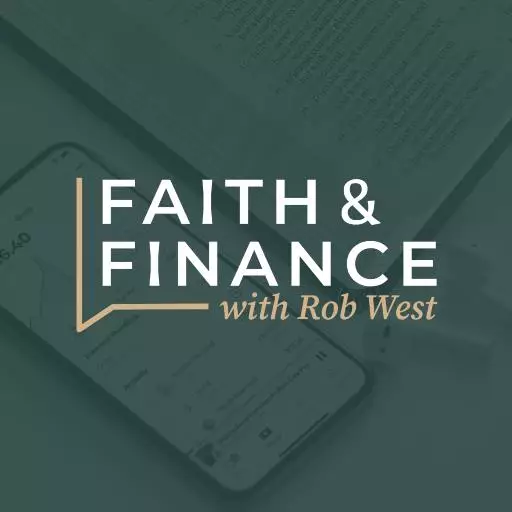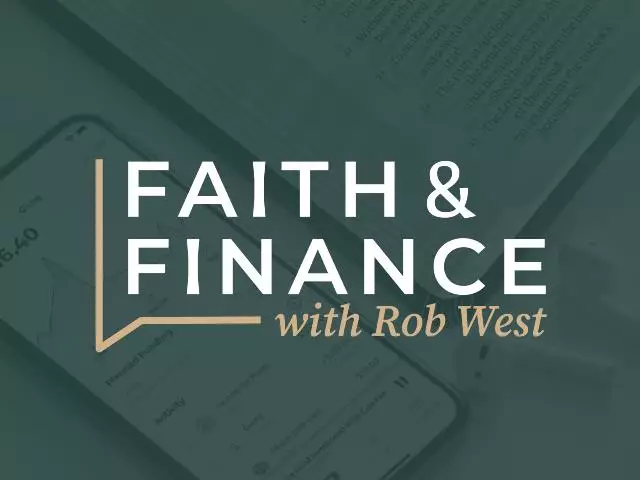 The Price of Freedom (Memorial Day)
May 25, 2020
If you ask someone which holiday represents freedom they'd probably say the 4th of July. But Memorial Day then should remind us of the price of freedom, those who gave their lives that we might enjoy liberty. It's Memorial Day, a day traditionally filled with picnics and parades, ball games and barbecues. Our host Rob West has some Memorial Day thoughts and then he answers your financial questions.
• Memorial Day is intended to honor members of our armed services who gave their lives fighting in our nation's wars. Veterans Day, as the name implies, is about honoring those who served in the military and are still living and may need our help.
• John 15 says, "Greater love has no one than this, that someone lay down his life for his friends."
• Most of us have no idea how many of our fellow Americans have paid that price for our freedom … how many gave the last full measure of their devotion. The total number of service members who've died in all of America's wars … from the Revolutionary War to the ongoing global War on Terror is almost 1-point-4 million. That's the true price of our freedom today.
• Our service members take an oath to support and defend the Constitution against all enemies. We're able to worship in freedom today due in no small part to the price paid by those who gave their lives defending that right.
• Our freedom has made us not only the wealthiest country on earth … but the wealthiest in history. Of course, it's up to us now to preserve that freedom and to use that wealth wisely … and that's proving to be a big challenge.
On today's program we also answer your questions:
• My federal student loans have been put onto an automatic forbearance. Should I still make payments?
• My wife and I are retired. We have 4K for retirement and 30K left as a cushion. We own our home and vehicles. Is there any type of stimulus available to us?
• What steps should I take to get off of welfare?
• I am still working, but could be laid off. Are they adding money to unemployment benefits or do you just get unemployment by itself?
• My current employer does not take taxes out, so that makes me self employed. What are the taxes that go along with self-employment?
• We sold a company and put money into a charitable trust. Do I hold on to that money and let it grow or deplete it all and give it all away now?
Ask your questions at (800) 525-7000 or email them at questions@moneywise.org. Visit our website at moneywise.org where you can connect with a MoneyWise Coach, purchase books, and even download free, helpful resources.
Like and Follow us on Facebook at MoneyWise Media for videos and the very latest discussion! Remember that it's your prayerful and financial support that keeps MoneyWise on the air. Help us continue this outreach by clicking the Donate tab at the top of the page.
Featured Resources From Faith & Finance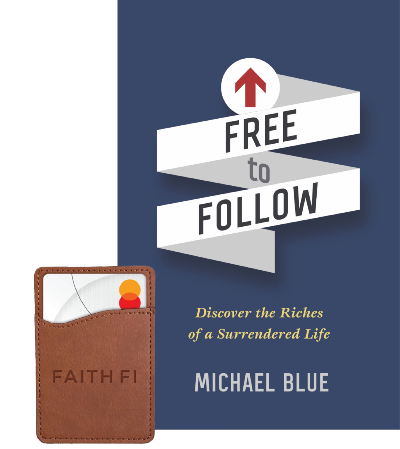 The Free to Follow Package
Free to Follow is a call to surrender everything to Jesus and start following in his way. It takes us in-depth into what the Bible says about money and possessions and offers the challenge to rid ourselves of any baggage in how we view and use money. Ultimately, Free to Follow is a call to hunger after God that results in freedom and joy. This package also includes the new FaithFi phone wallet as a convenient reminder to integrate your faith and finances in daily money decisions! This high-quality, brown leatherette, RFID-protected wallet sticks to the back of your phone and can securely hold up to three cards. Request the Free to Follow Package with your gift of any amount to FaithFi. Your generous donation helps expand our outreach to share God's financial principles with others.
Request Yours