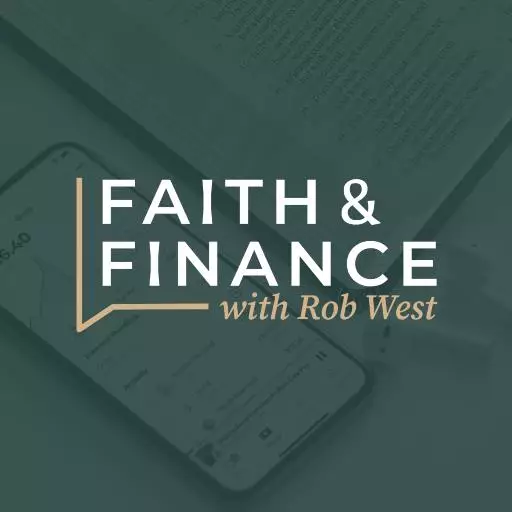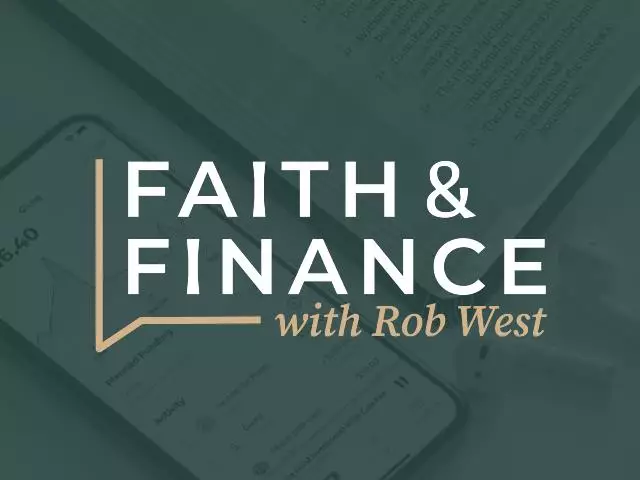 Making the "Right" Investing Decisions with Mark Biller
January 18, 2021
"Trust in the Lord with all your heart, and do not lean on your own understanding. In all your ways acknowledge him, and he will make straight your paths." Proverbs 3 makes no exceptions include God in all your decisions and he'll make straight your path. That includes investing. Today, host Rob West talks with investing expert Mark Biller to find out how we do that. Mark Biller is the executive editor at Sound Mind Investing.
Then it's your calls at 800-525-7000.
· The uncomfortable reality is predictions are a flimsy way to build an investment portfolio. Investing is about probabilities, not certainties. We're trying to stack these probabilities in ways that give us the best overall chance of success, recognizing some things will always play out differently than we expect.
· If we're willing to admit that making accurate predictions is unlikely and the whole prediction exercise is probably unhelpful, we start to see that making the "right" investment moves isn't necessarily something we should measure simply by which investments made the greatest gains.
· First, the right investing decision is always one that's consistent with a specific, biblically sound, long-term strategy that you've adopted
· This tends to happen by default, because most individual investors are responders — meaning they react to outside information as it comes across their path, and make investing decisions on a case-by-case basis without much thought to the big picture. Our goal at SMI is to help our members be initiators rather than responders. That's someone who develops an individual investing strategy tailored to their personal temperament and goals.
· First, always pray over your investing decisions. Second, seek out and listen to good counsel. And third, give yourself time to reflect - don't be in a hurry to decide.
· As you're going through these three steps, examine your motives - that can help steer you around dangerous pitfalls. And if you're married, pray with your spouse and talk it out until you reach agreement - you need to both own your investment decisions since you're in this together.
· As far as the investing specifics, seek experienced Christian counsel, whether that's working with a Christian advisor or using a "do-it-yourself-with-help" type service like what Sound Mind Investing provides.
· The right investing decision is always one you understand. Most people don't need a complicated approach. So give yourself a break. Skip the complicated stuff and educate yourself on the basics.
· The right investing decision is one that is prudent under the circumstances. Investments that offer higher potential returns also carry greater risks of loss. How much of your investing capital can you afford to lose and still have a realistic chance of meeting your financial goals?


· The right investment step is one that protects you in the event of occasional worst-case scenarios. Generally, this moves you in the direction of increased diversification.
Mark Biller of Sound Mind Investing has been our guest today. You can read more about today's topic in their excellent article, "Making the 'Right' Investing Decisions in 2021 – and Beyond" at SoundMindInvesting.org.
Here are a couple of questions we answered from our callers on today's program:
· My husband is semi-retired. I have 10 more years of working. How much life insurance should we have?
· My wife has been a stay at home mom for the past 10 years. All the children are in school now, but my wife does not want to go back to work. It would be helpful financially if she did. What is your advice on this subject?
Ask your questions at (800) 525-7000 or email them to Questions@MoneyWise.org. Visit our website at MoneyWise.org where you can connect with a MoneyWise Coach, purchase books, and even download free, helpful resources like the MoneyWise app.
Like and Follow us on Facebook at MoneyWise Media for videos and the very latest discussion! Remember that it's your prayerful and financial support that keeps MoneyWise on the air. Help us continue this outreach by clicking the Donate tab at the top of the page.
Featured Resources From MoneyWise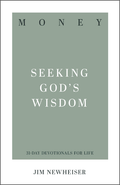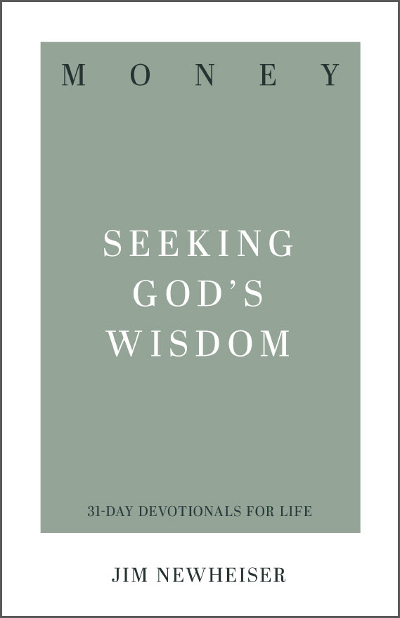 Money: Seeking God's Wisdom 31-Day Devotional
Don't be ruled by external financial pressures and circumstances. Our security is not found in money or possessions. A strong foundation for true financial success usually involves a change in perspective rather than in income. Biblical counselor Jim Newheiser's reflection questions and practical exercises, paired with Scripture's wisdom on financial and work-related topics, point you toward fiscal responsibility on earth and treasure in heaven. In this 31-Day Devotional, biblical counselors and Bible teachers guide you through Scripture passages that speak to specific situations and struggles, inspiring you to apply God's Word to your life in practical ways day after day. Request your copy with your gift of any amount to MoneyWise. Your generous donation helps expand our outreach to share God's financial principles with others.
Get Yours Today!