Wait Training
By Marilynn Chadwick
I'm always on the lookout for practical tips when it comes to prayer. That's probably why one friend calls me her "prayer coach." Over the years, I've discovered six practical steps to a more powerful prayer life, which I share in my book Sometimes He Whispers, Sometimes He Roars: Learning to Hear the Voice of God.
But my greatest lesson didn't come through discipline or fervor or a clever plan. Instead, my greatest lesson in powerful prayer came through weakness.
As I've often shared, my husband, David, and I battled through years of infertility before we finally had our three children. Waiting for the deepest longing of your heart is not what I'd call fun. Many of you know what I'm talking about. You have prayed and prayed about something. You've heard God whisper to you to keep believing. And yet the answer still hasn't come.
But a time of waiting can be incredibly fruitful – a season when our faith muscles have a chance to grow. That's why I refer to this time in my life as "wait training." The Bible gives plenty of encouragement about how to wait well.
During our years of infertility, I strengthened myself on the promises of God's Word. I held tightly to verses about healing – too many to count – day after day, month after month, year after year. I learned to hear God's whispers of encouragement and trust his character, even when my circumstances seemed hopeless. In short, I learned the secret of what the apostle John calls "abiding in Christ."
If you're in the waiting room right now, be encouraged by the words of the 19th century preacher Charles Spurgeon:
The longer the blessing is in coming, the richer it will be when it arrives. That which is gained speedily by a single prayer is sometimes only a second-rate blessing; but that which is gained after many a desperate tug and many an awful struggle is a full-weighted and precious blessing.
---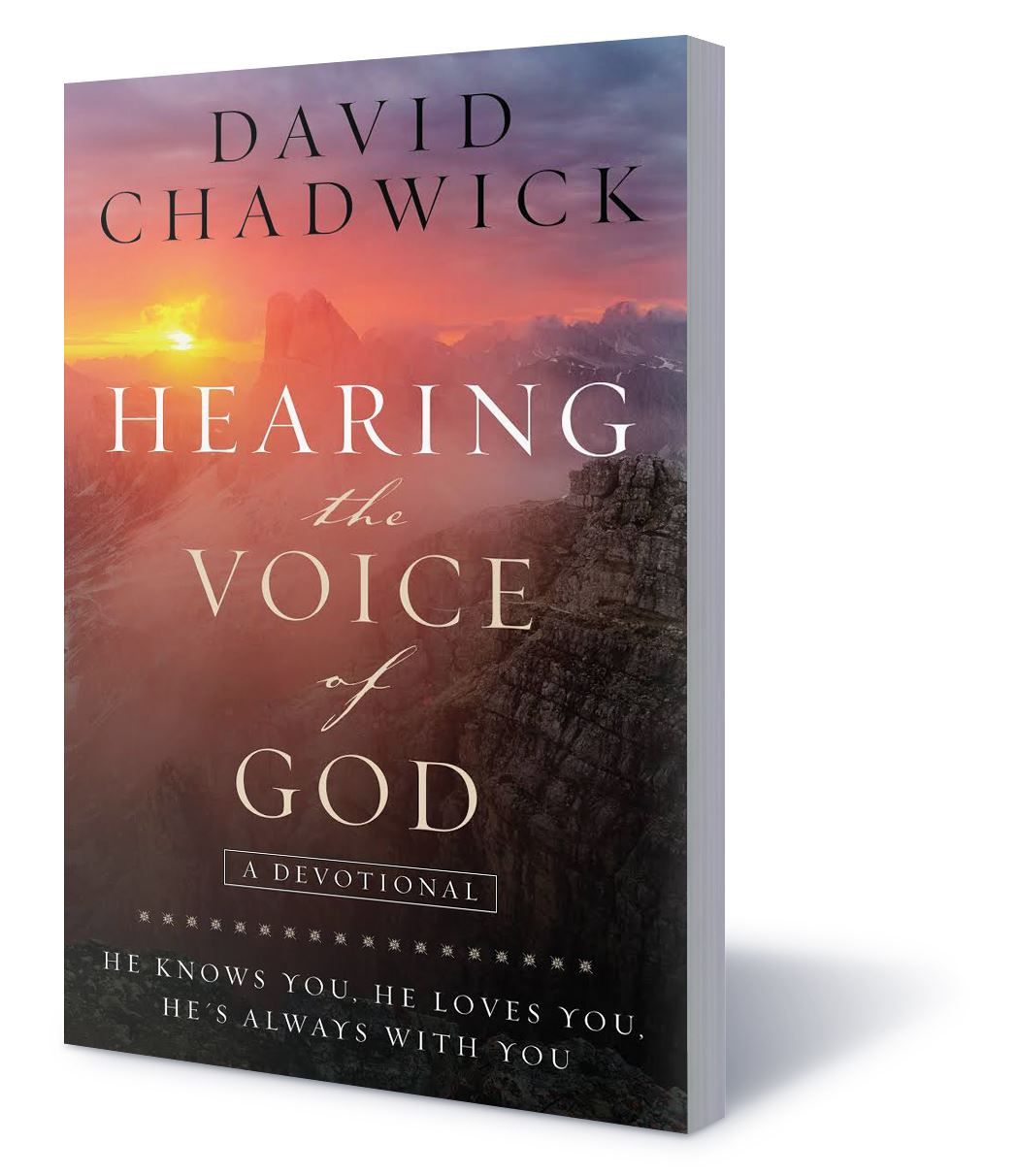 Experience the transforming power of hearing God's voice
Hearing from God through His Word brings you life-changing wisdom and confidence.
That's why we want to thank you for your gift today by sending you a copy of Hearing the Voice of God by Pastor David Chadwick. It'll show you:
How to hear the voice of God through His Word
The incredible depths of God's love for you
How to develop a deeper and stronger relationship with God
Insights and inspiration for your life with Christ
God wants to communicate with you, and Hearing the Voice of God, takes you through the Gospel of John to show you how to hear God speaking powerfully and personally through His Word.
Don't miss all you can gain from this powerful 4-month devotional book. And don't miss your opportunity to give below to give more people a reason for hope in Jesus.
Thank you!
For more from Moments of Hope, visit us at MomentsofHope.org.