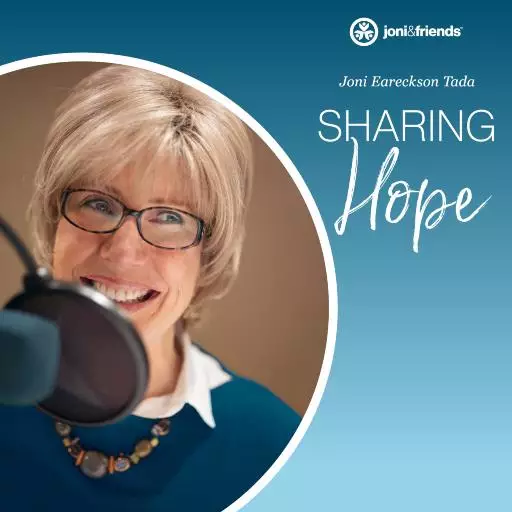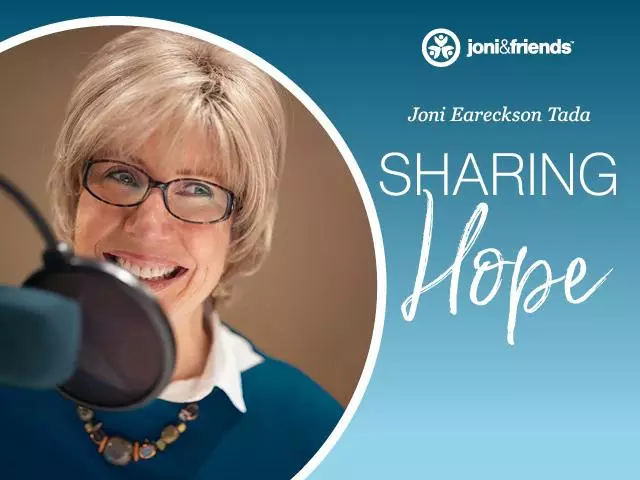 Do No Harm
January 23, 2019
Hi, I'm Joni Eareckson Tada sharing something worth repeating.
Not long ago I offered up some thoughts about suffering that must've really struck a chord with you listeners. Of course, you already know I am battling cancer – it's a little more aggressive than the last cancer I had eight years ago, and so my treatment has been just as aggressive. But that's okay. I thank God for great radiologists and oncologists! Most of all I thank God for his wisdom and grace.
And that is what has troubled some people. I have received a couple of emails from Christians – and they are really great people, great friends – but they have hinted that God is putting me through too much, you know: quadriplegia, chronic pain, my previous cancer and now this new one? I don't know, maybe you think the same. I guess if I let my own thoughts wander, I might even say the same. Rather than doing me good, it could appear as though God were out to harm me. And I can't blame these Christian friends for feeling that way; it's natural. And that's the trouble. Christians really should know that to entertain such feelings shows that we not only have a low view of God, but they don't understand what the Bible says about suffering.
Now some would say, "Joni, there are countless references telling us that God does no harm to his children, only good. There's Jeremiah 32, verse 41 where God himself says, "I will find joy in doing good for them." Then there's Psalm 84, verse 11, "The Lord will withhold no good thing from those who do what is right." And perhaps the most famous one (and perhaps you know it) is Jeremiah 29:11 "For I know the plans I have for you," says the Lord. "They are plans for good and not to harm you, to give you a future and a hope." These are great verses, and there are countless others just like them in the Bible. So why would God allow so much chronic pain, my quadriplegia, cancer, and now this new cancer? Well, simply this: God is less interested in my physical well-being, and much more interested in strengthening my soul. Sure, painful hardships are the dark, driving rain of God's sovereignty, and yes, those painful things hurt and harm the body. But the sunshine of His sovereignty is the good that's being done in my soul – oh my goodness—the depth of faith, the scarred and seasoned wisdom, the unshakable peace, settled-ness of soul, unwavering devotion to Christ, and the building up of the ironclad trust that comes from walking through that valley of the shadow of death. And the really good stuff that comes out of suffering is that it supports your testimony and convinces skeptics and unbelievers that God is really worth trusting. He is that wonderful, because when they see your smile through the toughest of pain, it shames them and shows them that God's grace really, really is able to sustain.
So, those Bible verses I mentioned, like when God says the plans I have for you are for good and not to harm you? Friend, God is talking about doing good for your soul. Sure, they may be harm that comes to your body, but never your soul. And if you tend to disagree, thinking that suffering only makes you complain, worry, and become bitter, then, friend, you are not appropriating the grace God that He makes available. You don't have to complain, you do not have to be bitter. You can trust and hold fast to His grace. You can trust Him and learn how to be courageous. You can make your soul brave, and that is the 'good' that God is talking about in those precious Bible verses. And there is certainly no harm in that.
Featured Resources From Joni Eareckson Tada: Sharing Hope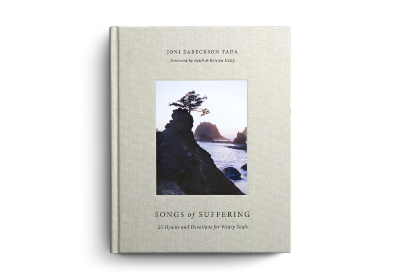 Songs of Suffering
Songs of Suffering includes 25 hymns with accompanying devotions and photography designed to spark hope in hardship. Opening with a special message from hymn writers Keith and Kristyn Getty, this book is a source of comfort for anyone who needs biblical encouragement, prompting readers to seek refuge in the Lord and rejoice in his goodness.
Get Yours Today!