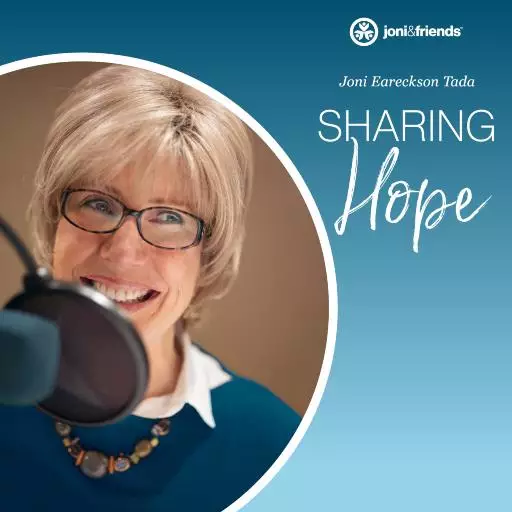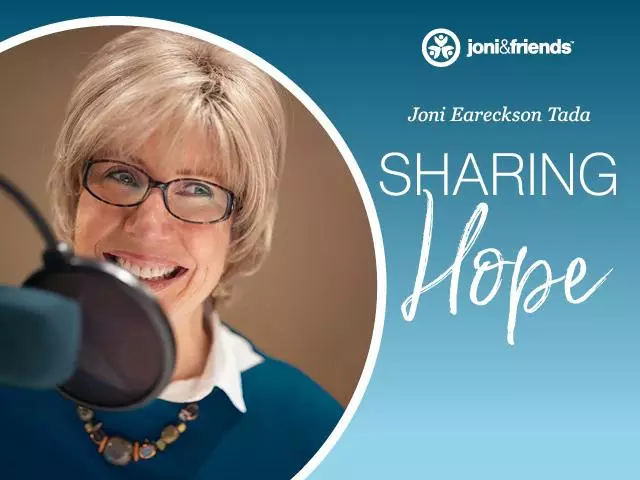 One Day at a Time
January 18, 2019
Everybody is saying how fast life is flying by!
I'm Joni Eareckson Tada. You know, there's something about this fast-paced culture of ours… this culture of MSNBC, CNBC, everything is so quick and snappy, the events, the current events which are causing us to live life on fast forward. There's something about this mindset that can absolutely kill one of the most important principles of meaningful living as a Christian. It is the principle – I should say – the art of keeping in step with the spirit, living life one day at a time… sufficient unto the day is the evil thereof… don't worry about tomorrow… take life one day at a time. Our national leaders are telling us to do that and the Bible keeps telling us to do that.
Let me explain. When I was back in that hospital so many years ago, everything, life just seemed… impossible. When doctors told me I'd remain a quadriplegic for the rest of my life, I looked at them blankly. It just didn't compute. I mean, this was a whole new definition for normal I had to come up with. I think the terrifying reality of "hands that wouldn't work" and "legs that wouldn't walk" just bounced off my brain. After many months, reality begin to sink in and I think that's when depression hit. The future seemed unthinkable. Do you identify with that? Well, I used to wonder, "Am I gonna end up in a nursing home? Will I ever be able to hold down a job? How will I survive not ever being able pick up things or run or drive a car?!"
These are tough questions and they are real questions. But the skill of dealing with a life-altering situation is honestly to take that life one day at a time in bite-sized, swallowable chunks. Now think about it: in this fast-paced culture of ours, we really indeed are living with life-altering situations everyday. All you have to do is watch the evening news, right? The principle of taking one day at a time – well, everything goes against that, doesn't it?
And I think this is why I'm so grateful that I was forced to slow down and start keeping in step (that is wheeling alongside) the Spirit. I began to find solutions when I did – I went back to college, began slowly painting, I learned to drive a van with a joystick clamped to my arm, I began to manage my own health care, I made decisions and took responsibility for finding people to help me get up, I went to work…
But most of all, I began taking God at His Word. I just couldn't live paralyzed… and I don't think you can either. We can't be afraid of the future – especially when God tells us not to rush ahead, not to fall behind, but to wake up every morning to His new mercies, great is His faithfulness, trust that He won't abandon you, that He will give you the smile that you lack, the energy that you need, the hope that you can't muster. The horizon, which sometimes seems dark especially now-a-days, it always clears and brightens when you pray "God, help me today. Help me to make it through today" and then you move into that challenge by faith and you watch His grace help you to take one day at a time.
So friend, push the pause button today if you are facing that life-altering challenge, the changes that seem so overwhelming… learn to take life, learn to handle the problems one day at a time. It's the way Jesus Christ wants you to live.
I invite you to visit me today at our website at joniandfriends.org. Until next time, this is Joni and Friends.
Featured Resources From Joni Eareckson Tada: Sharing Hope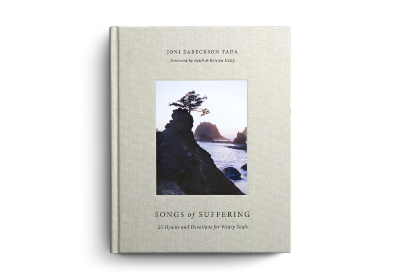 Songs of Suffering
Songs of Suffering includes 25 hymns with accompanying devotions and photography designed to spark hope in hardship. Opening with a special message from hymn writers Keith and Kristyn Getty, this book is a source of comfort for anyone who needs biblical encouragement, prompting readers to seek refuge in the Lord and rejoice in his goodness.
Get Yours Today!