Update Required
To play the media you will need to either update your browser to a recent version or update your
Flash plugin
.
Matthew 16:18 is one of the most controversial and debated scriptures in the Bible. Who is This Rock?

Thou art Peter    Petros (Greek)A small stone or pebble
Upon this Rock     Petras (Greek) A massive rock
I will build My Church    A declaration from the Lord for eternity

There are 3 interpretations for this passage:
This Rock      Peter's confession that Jesus is Lord
This Rock      The Person of Peter
This Rock      The Lord Jesus Christ
The Church of The Lord Jesus Christ cannot be built upon the individual confession of a man. For the confessions of men are only as strong as it's confessor.

Jesus Christ is THIS ROCK!
    The only foundation strong enough to sustain His Church for eternity.
Featured Resources From The Living Hope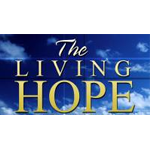 Ministry Information
Huber Memorial Church is an urban ministry located in Baltimore City, Maryland. Our mission is to rescue the children, redeem the family and recreate community. We do this by impacting this generation and changing the next generation…one mind at a time, one heart at a time, one life at a time and one home at a time. And we do this all to the Glory of God.
Learn More