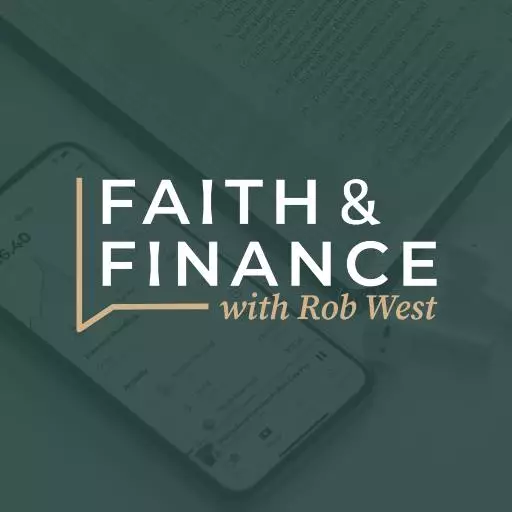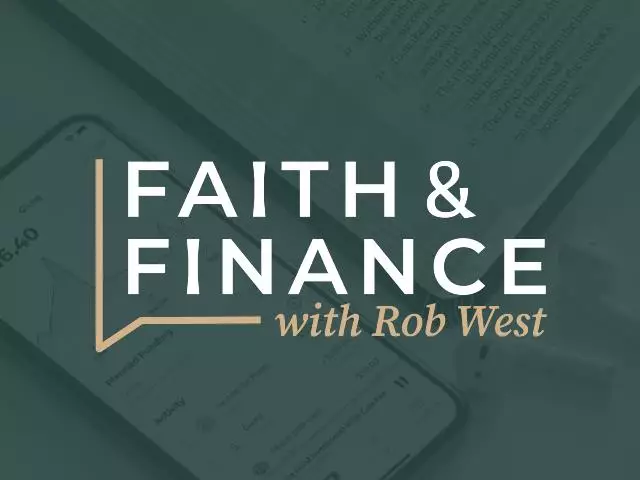 True Risks and Rewards of Investing with Jason Myhre
September 25, 2020
Most people understand that investing involves the potential for both risk and reward. There's the risk of losing our money and the potential reward of growing it. But is that all there is to it? Are there other risks more important than money? And are rewards greater than a healthy bottom line? Today our host Rob West talks with Jason Myhre to find out.
• Jason Myhre is Managing Partner and Director of Advocacy at Eventide, a Boston-based investment company practicing faith-based investing and a financial underwriter of MoneyWise. Jason's passion is telling folks about the importance of considering our values whenever we invest.
• When we talk about the risks and rewards of investing, we speak in terms of money. But we need to know that there are greater risks and rewards to investing than just losing or making it.
• There's also the risk of losing life's intended wholeness and integrity by profiting from businesses and activities that go against our beliefs and values.
• For most investors, investing looks like account statements, ticker symbols, news reports about the market, and Wall Street. Most of us aren't thinking about companies. But the problem is the not knowing. Investing is like being married to a crime boss. The wife of the crime boss enjoys great profits and a luxurious life. But she has no idea where the money's coming from. She doesn't ask the hard questions about what's happening on the other side of the door.
• For Christians, faith-based investing is an approach that provides investment vehicles to Believing investors whose returns don't flow from companies and sources like tobacco companies. And in some cases, as with the company I work with, to actually take a step further and to seek to generate returns that flow from companies we believe are aligned with God's heart.
• Faith-based investing can join in God's work. When we read Scripture for indications of God's design for work and business, we learn that God intends for his children to further his good work of creation through our own good works. Investing can be a way for us to participate in that work.
• Learn more about putting your faith to work in investing at InvestEventide.com.
Here are some questions we answered from our callers on today's program:
• Will closing our unused, store credit cards (we have no balances on them) affect our good credit score?
• I signed up for a PACE program which will put a lien on my house. Should I cancel this program? They gave me a good rate: 3.8% for 30 years.
• I'm in the DROP program with my employer and this is my last year before I retire. What's the best way to invest the money I'll receive upon retiring (it should be about $200,000, pre-tax).
Ask your questions at (800) 525-7000 or email them at questions@moneywise.org. Visit our website at moneywise.org where you can connect with a MoneyWise Coach, purchase books, and even download free, helpful resources.
Like and Follow us on Facebook at MoneyWise Media for videos and the very latest discussion! Remember that it's your prayerful and financial support that keeps MoneyWise on the air. Help us continue this outreach by clicking the Donate tab at the top of the page.
Featured Resources From MoneyWise

The Secret Slide Money Club 3-Book Kids Series
Author Art Rainer has managed to bring an entertaining element to learning about money management. A fun read for ages 8 – 12, this early-reader fiction provides math problems to solve and giving lessons to learn. It gives parents a solid foundation for talking about money principles and things kids like to be grossed out about, like used chewing gum and stinky body odor. Rainer even congratulates readers halfway through and rewards with unusual money facts. An excellent three-book series, The Secret Slide Money Club will bring fun and laughter as the agents race to save their friend from the stinky Albies, agents of Albatross, while learning how to Give, Save & Live God's way! Request your copy with your gift of $25 or more to MoneyWise. Your generous donation helps expand our outreach to share God's financial principles with others.
Get Yours Today!