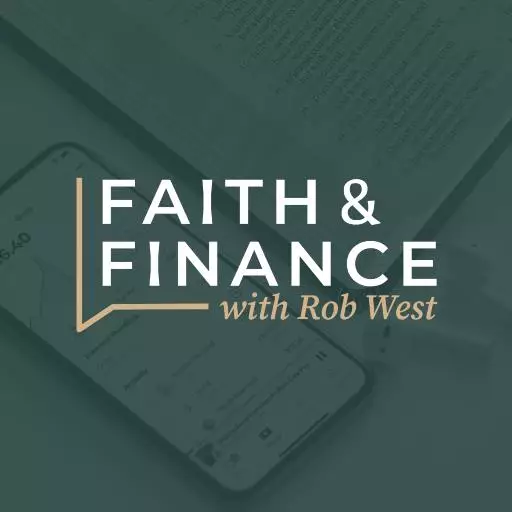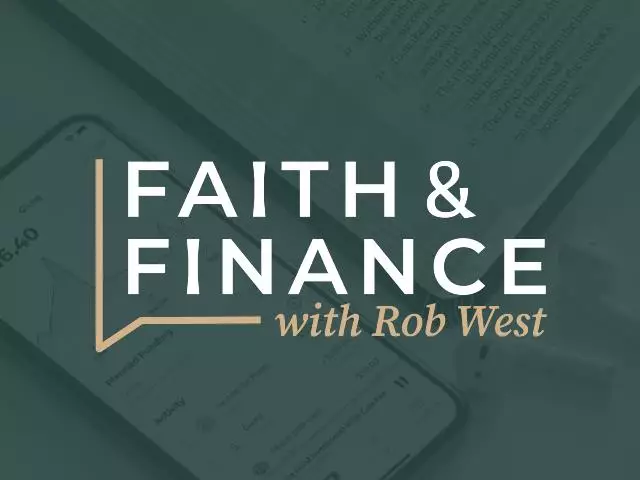 The Importance of Having a Will with Ron Blue
November 25, 2020
A will allows you to determine exactly where your assets will go after you die, usually. That wasn't the case with one British will maker who left money to the Royal Society for the prevention of birds. No doubt that was supposed to read, "the protection of birds", but the point is, a will can eliminate legal pitfalls and provide peace of mind for your heirs. Today, host Rob West chats about that with money expert Ron Blue. Ron Blue is the co-founder of Kingdom Advisors, a frequent speaker on "all things" financial, and most important for today's topic, he's the author of Splitting Heirs: Giving Your Money and Things to Your Children Without Ruining Their Lives.
• Nearly half of Americans over age 55 haven't written a will.
• A will is a legal document. But it should and can provide for far more than a tax plan. For one thing, you can leave a message to future generations.
• A Will also provides for the guardianship and care of young children, and for that reason alone every couple with young children should have a will to provide for the care of their children in the event of their deaths.
• Wills also accomplish the passing of personal property with little monetary value but great sentimental value on to those who would most cherish those gifts. They also ensure that desired charitable giving will take place upon your death.
• An important reason for business owners to have a will is to ensure the orderly and effective transfer of that business. It's not always easy to decide how the business should be transferred, but in the absence of a stated plan, those decisions will likely be made by people who don't share the owner's goals and objectives.
• It's possible to draft your own will without an attorney, but there's a tremendous risk in that because courts may not interpret your will as you'd like them to. And in some cases they may not recognize a "do it yourself" will.
• When an estate is in order, an emotional load is lifted from the person who's concerned for his family's well-being. It also lifts a burden from those dependent on that person. Although this cannot be measured in dollars and cents, the benefit of peace of mind may be the greatest advantage of having a will.
On today's program we also answer your questions:
-I've been going to real estate courses. I've given them a lot of money for the education. Is this the best way to be a good steward of my money?
-When I purchased my home, the seller purchased a home warranty. That is about to expire. Should I renew the warranty?
Ask your questions at (800) 525-7000 or email them at questions@moneywise.org. Visit our website at moneywise.org where you can connect with a MoneyWise Coach, purchase books, and even download free, helpful resources.
Like and Follow us on Facebook at MoneyWise Media for videos and the very latest discussion! Remember that it's your prayerful and financial support that keeps MoneyWise on the air. Help us continue this outreach by clicking the Donate tab at the top of the page.
Featured Resources From MoneyWise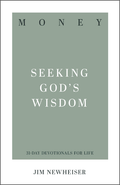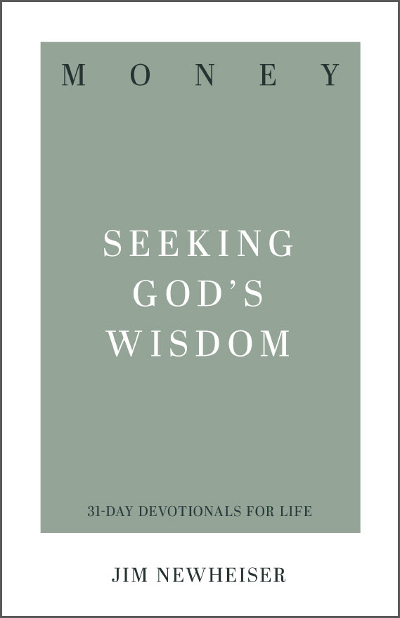 Money: Seeking God's Wisdom 31-Day Devotional
Don't be ruled by external financial pressures and circumstances. Our security is not found in money or possessions. A strong foundation for true financial success usually involves a change in perspective rather than in income. Biblical counselor Jim Newheiser's reflection questions and practical exercises, paired with Scripture's wisdom on financial and work-related topics, point you toward fiscal responsibility on earth and treasure in heaven. In this 31-Day Devotional, biblical counselors and Bible teachers guide you through Scripture passages that speak to specific situations and struggles, inspiring you to apply God's Word to your life in practical ways day after day. Request your copy with your gift of any amount to MoneyWise. Your generous donation helps expand our outreach to share God's financial principles with others.
Get Yours Today!