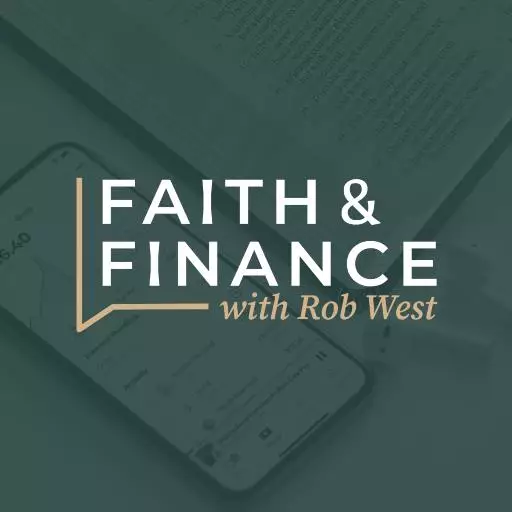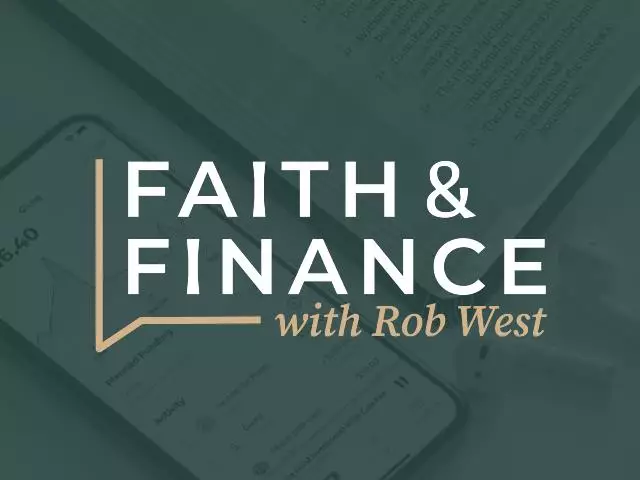 Something Needs to Change with David Platt
December 12, 2020
We go to church every Sunday, listen intently to the sermons, and occasionally even take a few notes. We put our tithes and offerings in the collection plate faithfully – often giving more to missions – but is something missing? Have we grown too complacent in our suburban American lifestyle?
Rob West and Steve Moore have invited pastor David Platt to join them to talk about the physical and spiritual plight of others around the world. David is the senior pastor of McLean Bible Church in Washington, DC, and author of the New York Times best seller, Radical. But now he has a new book out, designed to shake us out of our complacency entitled Something Needs To Change.
Much of the book relates David's experience while trekking in the Himalayas, but the story actually begins with the Platts wanting to bring a child into their family. That proved to be no easy trek itself.
The attempt to adopt failed, so a friend encouraged the Platts to travel to the region in which they were trying to adopt in order to experience first hand the plight of the lost in Asia. This region is the birthplace of Hinduism and Buddhism. Christianity is hardly found anywhere. Cholera is rampant. Half of children die before their 8th birthdays. There is widespread hunger, and sex trafficking is everywhere.
David Platt came away with the jarring reality that something needs to change for these people. They have tremendous physical needs: water, medical, and sanitation to name a few. But their spiritual needs are huge as well.
The Gospel haspenetrated this remote and dark region. David tells of seeing tiny lights going up the trail. It was a two-hour hike in the freezing cold made by 50 people, including grandparents and babies, to attend a house church. After the service, the worshipers shared their needs with each other. What they still lack on the spiritual front, though, is strong Biblical teaching.
MoneyWise is a program about biblical financial principles and using the resources God entrusts to us wisely, according to His will. So Rob West asked how that can play a role in ending the suffering David witnessed first hand. Here are some suggestions:
· With regard to the abject poverty in Asia and elsewhere, rethink your lifestyle and ask God what His priorities are for the resources He has entrusted to you.
· Don't convince yourself that the rest of the world looks just like it does in your neighborhood. It doesn't.
· Look for ways to work hard and help well when it comes to meeting physical needs.
· Look for ways to work hard and help well when it comes to sharing Christ in the midst of these incredible physical needs.
· Something needs to change … so you change.
At the end of the program, Steve mentions our website at MoneyWise.org on which you can hear past programs, connect with a MoneyWise Coach, learn how to become a MoneyWise Coach, or access our books and many free helpful resources. If you're active on social media, you can find us at MoneyWiseLive and join the conversation. Thanks for your prayerful and financial support that helps keep MoneyWise on the air. And if you'd like to help, just go to the website and click the Donate tab at the top of the page.
Featured Resources From MoneyWise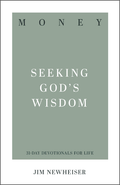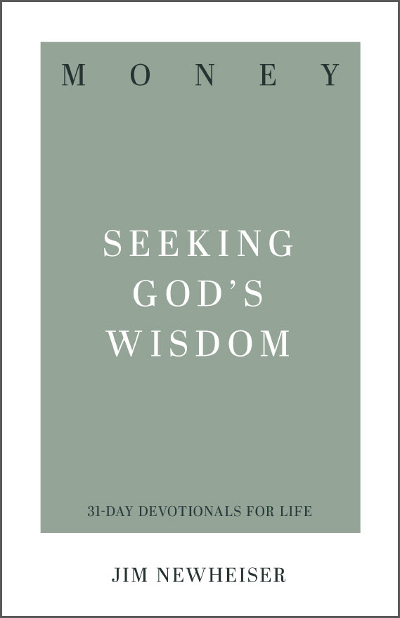 Money: Seeking God's Wisdom 31-Day Devotional
Don't be ruled by external financial pressures and circumstances. Our security is not found in money or possessions. A strong foundation for true financial success usually involves a change in perspective rather than in income. Biblical counselor Jim Newheiser's reflection questions and practical exercises, paired with Scripture's wisdom on financial and work-related topics, point you toward fiscal responsibility on earth and treasure in heaven. In this 31-Day Devotional, biblical counselors and Bible teachers guide you through Scripture passages that speak to specific situations and struggles, inspiring you to apply God's Word to your life in practical ways day after day. Request your copy with your gift of any amount to MoneyWise. Your generous donation helps expand our outreach to share God's financial principles with others.
Get Yours Today!