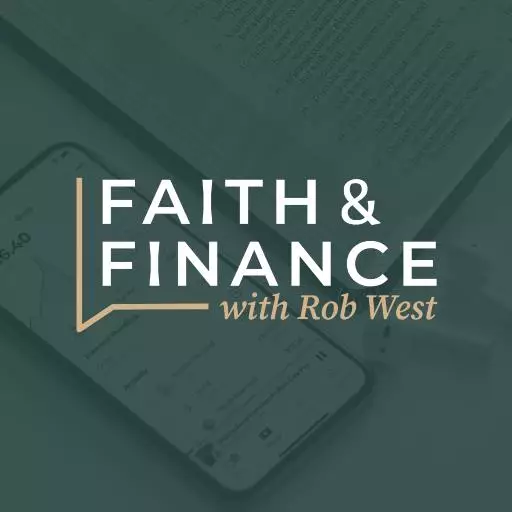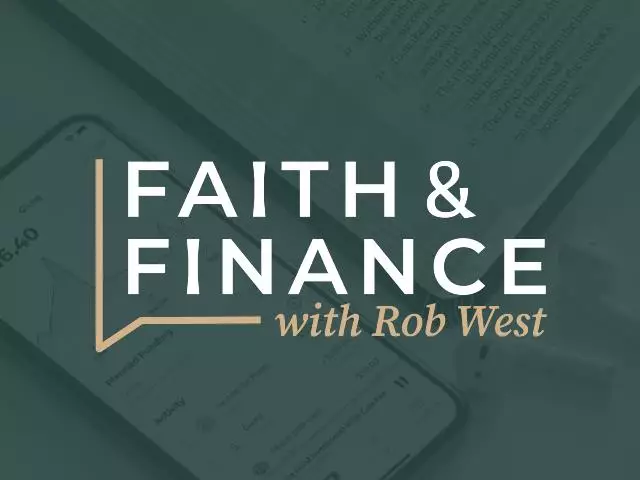 How Shall We Then Live with Howard Dayton
December 16, 2020
In Matthew 4, Jesus warns, "Man shall not live by bread alone, but by every word that comes from the mouth of God." Put another way, the trappings of the world lead only to hunger. We can never fill the god-shaped hole in our soul with money and possessions. Today, host Rob West talks with Compass founder Howard Dayton about a way of living that truly satisfies spiritual hunger. Then it's your calls at 800-525-7000. Howard Dayton is the author of Your Money Counts: Now More Than Ever, and today we're focusing on just one chapter about choosing a lifestyle that pleases God.
· Our culture, the media and advertisers try to influence us to focus on today with no thought of eternity.
· Our time on earth is so brief when compared with eternity. But we have the opportunity to influence eternity by how we handle money today. We can spend money to influence people for Christ and lay up treasures for ourselves in heaven. Having eternal perspective will have a profound effect on our decision making.
· Hebrews tells us, "By faith Moses, when he had grown up, refused to be called the son of Pharaoh's daughter, choosing rather to endure ill-treatment with the people of God than to enjoy the passing pleasures of sin, considering the reproach of Christ greater riches than the treasures of Egypt; for he was looking to the reward."
· We face a similar decision. We can either live with a view toward eternity or live focused on this present world.
· Philippians 3 tells us we're citizens of heaven, not earth. And Hebrews 11 defines us as aliens, strangers, and pilgrims on this earth.
· We should make an effort to live more simply. Every possession requires time, attention, and often money to maintain it. Too many or the wrong types of possessions can demand too much time, energy, or money.
· In 1 Thessalonians 4, Paul tells, "Make it your ambition to lead a quiet life and attend to your own business, so that you may behave properly toward outsiders and not be in any need."
· Advertisers and the media spend billions of dollars to get our focus off Christ and on to our stuff. We're in the midst of fighting the most important war in history with eternal consequences for people all around us.
· Prayerfully submit spending decisions to the Lord - 1 Timothy 4 says, "For everything created by God is good, and nothing is to be rejected, if it is received with gratitude."
· Romans 12 says, "Do not conform to the pattern of this world, but be transformed by the renewing of your mind. Then you will be able to test and approve what God's will is—his good, pleasing and perfect will."
Here are a couple of questions we answered from our callers on today's program:
· I am refinancing my home with a cash out. I have about 21K in credit card debt. I wanted to pay off half of it and use the rest to make improvements on my home. What do you think?
· I had 350K in credit card debt 10 years ago. I am now down to about 40K. I lost my job in May and I have been utilizing different deals to pay the minimum, but I am running out of ideas. Do you have any advice for me?
Ask your questions at (800) 525-7000 or email them to Questions@MoneyWise.org. Visit our website at MoneyWise.org where you can connect with a MoneyWise Coach, purchase books, and even download free, helpful resources like the MoneyWise app.
Like and Follow us on Facebook at MoneyWise Media for videos and the very latest discussion! Remember that it's your prayerful and financial support that keeps MoneyWise on the air. Help us continue this outreach by clicking the Donate tab at the top of the page.
Featured Resources From MoneyWise

The Secret Slide Money Club 3-Book Kids Series
Author Art Rainer has managed to bring an entertaining element to learning about money management. A fun read for ages 8 – 12, this early-reader fiction provides math problems to solve and giving lessons to learn. It gives parents a solid foundation for talking about money principles and things kids like to be grossed out about, like used chewing gum and stinky body odor. Rainer even congratulates readers halfway through and rewards with unusual money facts. An excellent three-book series, The Secret Slide Money Club will bring fun and laughter as the agents race to save their friend from the stinky Albies, agents of Albatross, while learning how to Give, Save & Live God's way! Request your copy with your gift of $25 or more to MoneyWise. Your generous donation helps expand our outreach to share God's financial principles with others.
Get Yours Today!