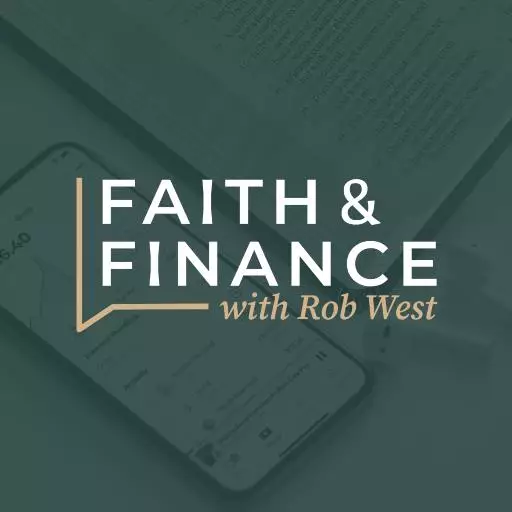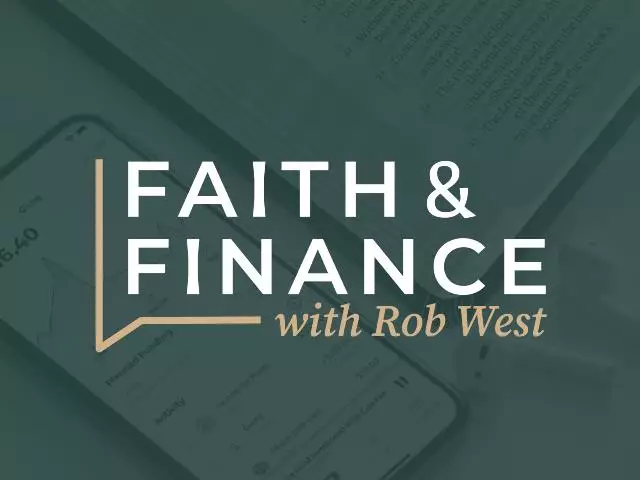 Giving with an Open Heart with Ron Blue
August 10, 2020
2 Corinthians 9 tells us, "Each one must give as he has decided in his heart, not reluctantly or under compulsion, for God loves a cheerful giver." Notice it doesn't say apathetic giver. The Bible repeatedly makes clear that what's in your heart counts a lot more than what's in your checkbook. Today host Rob West talks with financial expert Ron Blue about true generosity. Ron Blue is co-founder of Kingdom Advisors and author of many about managing money God's way. Then it's your calls at 800-525-7000.
• Sometimes when we speak in terms of giving, we interpret as merely tithing, or more specifically, giving your 10%. To many of us that 10% becomes as fixed and as routine as paying our light bill or any other financial obligation.
• In tithing, we can suffer from the deceitful reassurance that we've fulfilled our commitment to God and have given Him the money He needs to work.
• Giving is part of the Christian walk, and the joys and desires of giving are key motives that God wants us to learn.
• In 2 Corinthians 8:3-5, Paul speaks to the Corinthians about the churches of Macedonia. He encouraged them, saying: "... that according to their ability, and beyond their ability they gave of their own accord, begging us with much entreaty for the favor of participation in the support of the saints, and this, not as we had expected, but they first gave themselves to the Lord and to us by the will of God."
And then in verse 8 he adds, "I am not speaking this as a command, but as proving through the earnestness of others the sincerity of your love also."
• There's another tremendous blessing that you really have to experience when you give with an open heart. Giving from the heart breaks the power of money because you must first acknowledge God as the true Owner of your money and see yourself as a servant or manager.
• Ron Blue is the author or Master Your Money: A Step-by-Step Plan for Experiencing Financial Contentment. Check it out at MoneyWise.org.
Here are some questions we answered from our callers on today's program:
• I've heard about car warranties being a good investment. What is your opinion about this?
• What do you think about the current coin shortage and how can I teach my young children about money without coins and paper money.
Ask your questions at (800) 525-7000 or email them at questions@moneywise.org. Visit our website at moneywise.org where you can connect with a MoneyWise Coach, purchase books, and even download free, helpful resources.
Like and Follow us on Facebook at MoneyWise Media for videos and the very latest discussion! Remember that it's your prayerful and financial support that keeps MoneyWise on the air. Help us continue this outreach by clicking the Donate tab at the top of the page.
Featured Resources From Faith & Finance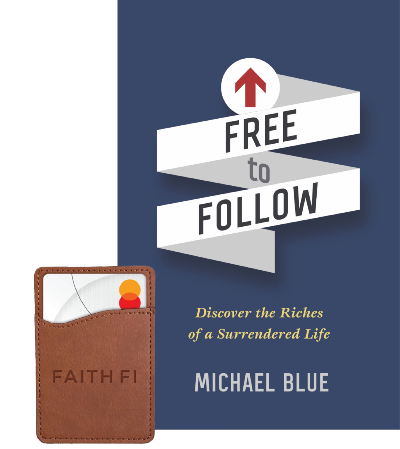 The Free to Follow Package
Free to Follow is a call to surrender everything to Jesus and start following in his way. It takes us in-depth into what the Bible says about money and possessions and offers the challenge to rid ourselves of any baggage in how we view and use money. Ultimately, Free to Follow is a call to hunger after God that results in freedom and joy. This package also includes the new FaithFi phone wallet as a convenient reminder to integrate your faith and finances in daily money decisions! This high-quality, brown leatherette, RFID-protected wallet sticks to the back of your phone and can securely hold up to three cards. Request the Free to Follow Package with your gift of any amount to FaithFi. Your generous donation helps expand our outreach to share God's financial principles with others.
Request Yours