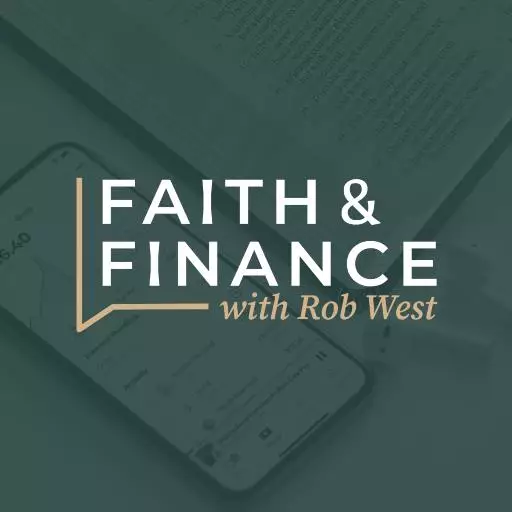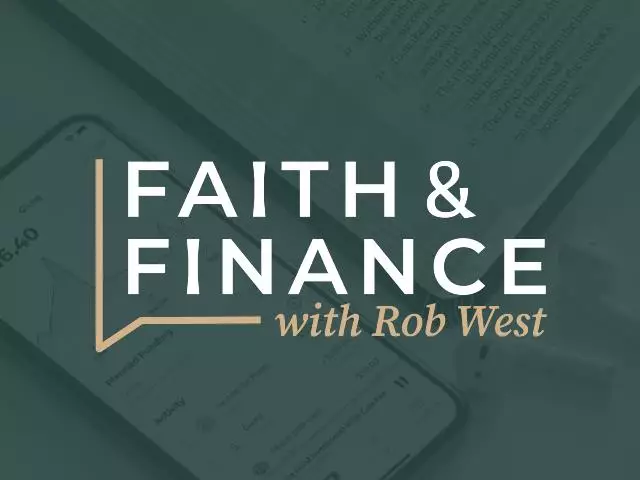 Giving: A Form of Worship
January 27, 2021
"Ascribe to the Lord the glory due his name bring an offering and come before him! Worship the Lord in the splendor of holiness." 1 Chronicles 16 reveals that giving is an act of worship. We may forget that at times and putting our tithes and offerings in the plate becomes something of a routine. Today, Kingdom Advisors President Rob West shares the proper way to view our giving then it's your calls and questions at 800-525-7000.
· The National Christian Foundation has a great article on today's topic, "Giving Is Worship."
· Matthew 6:21, "Where your treasure is, there your heart will be also." - the late Larry Burkett often paraphrased that by saying, "Show me your checkbook register and I'll show you your spiritual condition."
· The article mentioned opens with the story of the disciple Mary anointing Jesus' feet in Bethany. In John 12 we read, "Then Mary took about a pint of pure nard, an expensive perfume; she poured it on Jesus' feet and wiped his feet with her hair. And the house was filled with the fragrance of the perfume."
· The oil that Mary used to anoint Jesus' feet may have been the most expensive thing Mary ever owned, but she gave it freely in an act of utter worship even going on to wipe Jesus' feet with her hair.
· Jesus defends Mary when Judas objects to the gift. That shows us that God recognizes our giving and knows when we are offering our best to Him when we are offering our hearts to him. God doesn't need anything from us, but he wants our hearts.
· The Old Testament sites many examples of giving the firstborn of the flock, the first fruits of the harvest. In the New Testament, we have the example of Christ praising a woman who gave her last two copper coins in the Temple. Mark 12:43-44 reads, "Truly I tell you, this poor widow has put more into the treasury than all the others. They all gave out of their wealth; but she, out of her poverty, put in everything—all she had to live on."
· Tithing is only the "training wheels" of giving. When we give sacrificially and joyfully God recognizes that our hearts are aligning with His.
· The article points out that giving shows our gratitude for the past and our trust in God for the future.Our gifts point to the past because they acknowledge that everything we have comes from God. Our gifts show our gratitude. But they also point to the future, indicating our willingness to trust God.
· In Malachi 3:10 we read, "Bring the whole tithe into the storehouse, that there may be food in my house. Test me in this," says the Lord Almighty, "and see if I will not throw open the floodgates of heaven and pour out so much blessing that there will not be room enough to store it."
Read the National Christian Foundation's article, "Giving Is Worship," here.
Here are a couple of questions we answered from our callers on today's program:
· I have mutual funds and some savings. I have heard of the coin shortage and the value of the dollar going down. Should I purchase gold? If so, how do you utilize it?
· I bought a home through a private individual. I would like to refinance, but the lean holder doesn't want me to do it. Advice?
· I am 71 years old. I owe 15K on my home. I am receiving 85K from an insurance claim. What should I do with this money?
· I have a home that I sold, will I need to pay capital gains tax on this profit?
· My husband and I have 100K in savings, but it is not earning money. We thought we'd take 25K and put it towards our mortgage or one of our vehicles. Advice?
Ask your questions at (800) 525-7000 or email them to Questions@MoneyWise.org. Visit our website at MoneyWise.org where you can connect with a MoneyWise Coach, purchase books, and even download free, helpful resources like the MoneyWise app.
Like and Follow us on Facebook at MoneyWise Media for videos and the very latest discussion! Remember that it's your prayerful and financial support that keeps MoneyWise on the air. Help us continue this outreach by clicking the Donate tab at the top of the page.
Featured Resources From MoneyWise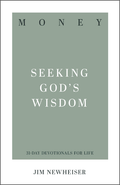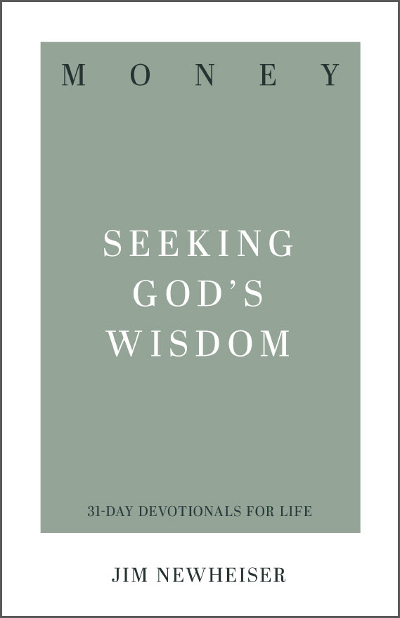 Money: Seeking God's Wisdom 31-Day Devotional
Don't be ruled by external financial pressures and circumstances. Our security is not found in money or possessions. A strong foundation for true financial success usually involves a change in perspective rather than in income. Biblical counselor Jim Newheiser's reflection questions and practical exercises, paired with Scripture's wisdom on financial and work-related topics, point you toward fiscal responsibility on earth and treasure in heaven. In this 31-Day Devotional, biblical counselors and Bible teachers guide you through Scripture passages that speak to specific situations and struggles, inspiring you to apply God's Word to your life in practical ways day after day. Request your copy with your gift of any amount to MoneyWise. Your generous donation helps expand our outreach to share God's financial principles with others.
Get Yours Today!