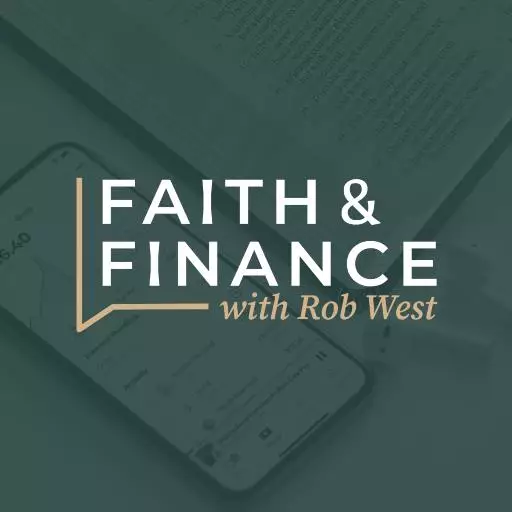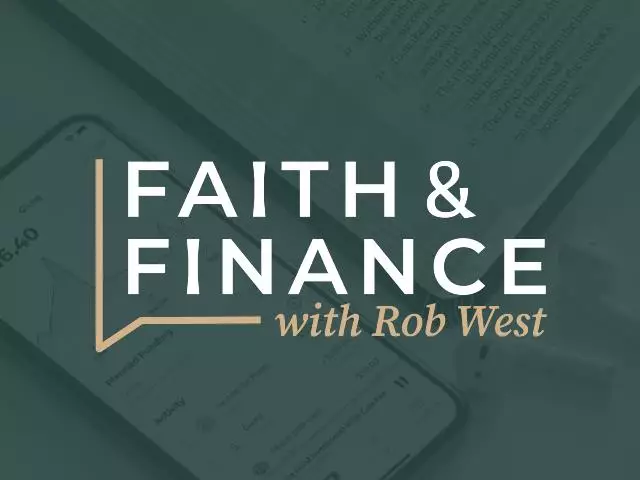 Debt Collection Rule Changes
December 9, 2020
If you're behind on your bills the last thing you want is to see a collection notice in the mail or get a call from a collector, but now they have even more ways to ruin your day. Recent rule changes now allow collection agencies to text and email you. And the new regs have consumer rights groups riled up. Financial planner and teacher Rob West has the details, then we take your calls and questions at 800-525-7000.
· Proverbs 3:27 says, "Do not withhold good from those to whom it is due, when it is in your power to do it." So as believers, we must always pay our debts, if not immediately, as soon as we can.
· Debt collectors have a long history of harassing people for payment with constant phone calls and bogus threats about legal and even criminal action if they don't pay. So, rules were put in place to prevent that type of harassment.
· Those restrictions were put in place in 1977, when email and texting were only science fiction. So, for over a year, the Consumer Financial Protection Bureau has been grappling with how to incorporate modern communication into the regs that govern collection agencies.
· The CFPB has simply decided to allow collectors to use, not just email and texting, but also social media and voice messaging even though a recent survey showed that 70-percent of Americans are against it.
· The CFPB's position is that by providing collectors with these new means to contact people, it will reduce the number of phone calls and snail mail messages they receive
· Collection agencies by definition are third parties. That means your creditor "sold" your debt to an outside entity and that agency has the right to contact you for payment.
· But with these rule changes, a person could get emails with links from unknown third parties that might be legitimate and might not be. Unfamiliar emails with links are often phishing attempts that could download malware to your computer.
· And the FCC is now warning people about "smishing" attempts. These are harmful links in text messages. So there's a lot to be concerned about with these new rules.
· There is one bright spot in the new regs. The language specifically gives you the right to opt out of receiving those types of messages. But you have to make your request in writing, by snail mail, which is somewhat ironic.
· And a collection agency must provide you with simple instructions for opting out of receiving any more emails or text messages.
· Collectors are legally required to give you their name, the name of the original creditor, the amount owed, and to provide verification if you dispute the claim.

Here are a couple of questions we answered from our callers on today's program:
· I sold my primary residence. I have a duplex that is on a line of credit. I owe about 200K on it. Should I use the money to pay off the line of credit, or make improvements on it?
· How can I build up my short-term savings quickly?
· I am 50 years old and I can't work. I have two high school boys. Do I need to save like I am in retirement or saving for retirement?
· I just retired from the military. I have a TSP and I don't need the money now. I can manage my TSP myself, but should I pay 1% to an investor and let them do it for me?
Ask your questions at (800) 525-7000 or email them to Questions@MoneyWise.org. Visit our website at MoneyWise.org where you can connect with a MoneyWise Coach, purchase books, and even download free, helpful resources like the MoneyWise app.
Like and Follow us on Facebook at MoneyWise Media for videos and the very latest discussion! Remember that it's your prayerful and financial support that keeps MoneyWise on the air. Help us continue this outreach by clicking the Donate tab at the top of the page.
Featured Resources From MoneyWise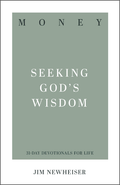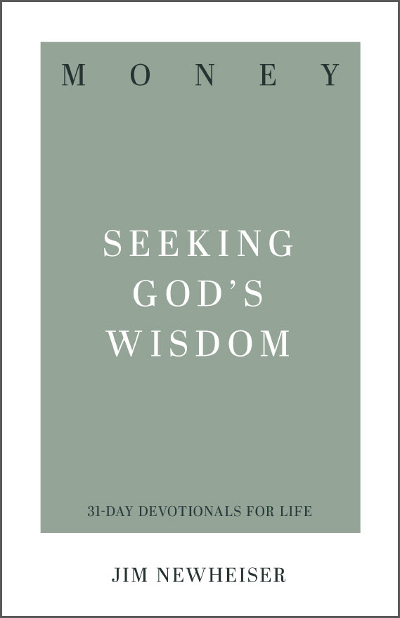 Money: Seeking God's Wisdom 31-Day Devotional
Don't be ruled by external financial pressures and circumstances. Our security is not found in money or possessions. A strong foundation for true financial success usually involves a change in perspective rather than in income. Biblical counselor Jim Newheiser's reflection questions and practical exercises, paired with Scripture's wisdom on financial and work-related topics, point you toward fiscal responsibility on earth and treasure in heaven. In this 31-Day Devotional, biblical counselors and Bible teachers guide you through Scripture passages that speak to specific situations and struggles, inspiring you to apply God's Word to your life in practical ways day after day. Request your copy with your gift of any amount to MoneyWise. Your generous donation helps expand our outreach to share God's financial principles with others.
Get Yours Today!