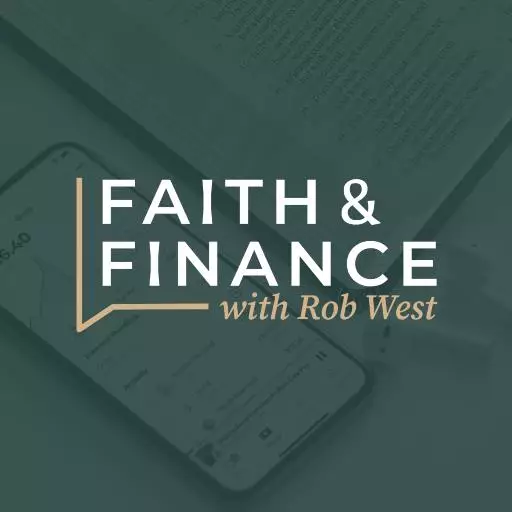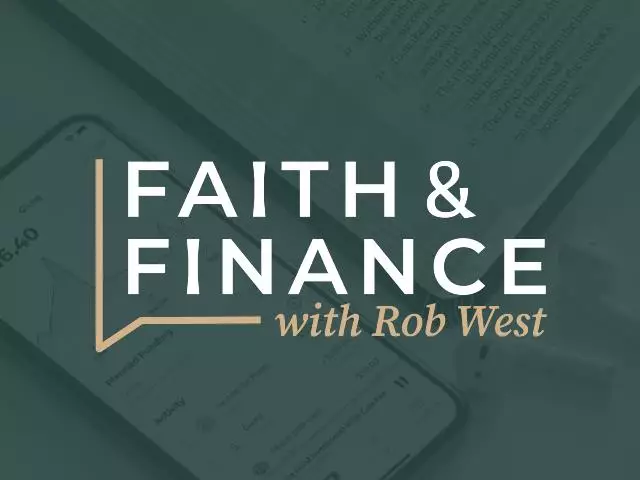 3 Questions (and Answers) About Giving Stock with Jeff Carver
November 30, 2020
This time of year - it's always good to reflect on our giving with Hebrews 13:16 in mind. "Do not neglect to do good and to share what you have, for such sacrifices are pleasing to God." Year's end is rapidly approaching, a time when we're well, perhaps feeling just a bit more generous. Today, Rob West talks with Jeff Carver of the National Christian Foundation about a different way to be generous. Jeff Carver is a Relationship Manager in the Twin Cities for the National Christian Foundation. He has 25 years of experience working at the intersection of business and ministry and today he has some insights on how we can be more creative with our giving. Then it's your calls at 800-525-7000..
· Rob and Jeff start out by discussing giving appreciated stocks or mutual funds. Together, they explain why it's important to get familiar with this option, even if someone isn't quite ready to take advantage of it.
· In the midst of Covid-19, everyone's finances are in a different place. For some, investment portfolios have grown and the idea of giving stock is timely. For others, they may just be starting out, or they may have had a challenging year financially and the idea of giving stock may be appropriate in the years to come.
· Jeff explains how giving stocks work and then Talks about the benefits of giving appreciated stocks and mutual funds
· Most financial advisors are aware of the benefits of giving appreciated securities, but for those that are not, you can direct them to resources at moneywise.org/ncf.
· The benefits many financial advisors love are twofold – 1. There is an opportunity to re-balance portfolio by gifting shares in one asset class and then using the cash you would have given to rebalance your portfolio by purchasing shares in different asset class. 2. Opportunity to reset cost basis. Even if you repurchase the same shares, you can realize the benefit of resetting your cost basis on those shares which has the effect of reducing taxes down the road when you ultimately sell those shares.
· How does giving stock benefit my church or favorite ministry? You are able to give more and give more consistently.
· Jeff then explains NCF's role in this and how is it different from other organizations.
Here are a couple of questions we answered from our callers on today's program:
· We made some home improvements and we are ready to retire. Is it wise to take a PLOP and pay off debts to be debt free?
· I have 10K in credit card debt. I owe 50K on my home. I will have it paid off in 3 years. We have a car loan as well. I am paying minimum on my mortgage. Am I on the right track?
Ask your questions at (800) 525-7000 or email them to Questions@MoneyWise.org. Visit our website at MoneyWise.org where you can connect with a MoneyWise Coach, purchase books, and even download free, helpful resources like the MoneyWise app.
Like and Follow us on Facebook at MoneyWise Media for videos and the very latest discussion! Remember that it's your prayerful and financial support that keeps MoneyWise on the air. Help us continue this outreach by clicking the Donate tab at the top of the page.
Featured Resources From MoneyWise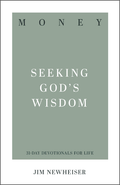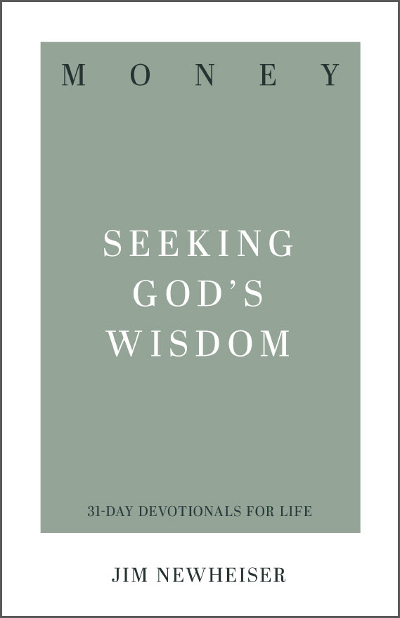 Money: Seeking God's Wisdom 31-Day Devotional
Don't be ruled by external financial pressures and circumstances. Our security is not found in money or possessions. A strong foundation for true financial success usually involves a change in perspective rather than in income. Biblical counselor Jim Newheiser's reflection questions and practical exercises, paired with Scripture's wisdom on financial and work-related topics, point you toward fiscal responsibility on earth and treasure in heaven. In this 31-Day Devotional, biblical counselors and Bible teachers guide you through Scripture passages that speak to specific situations and struggles, inspiring you to apply God's Word to your life in practical ways day after day. Request your copy with your gift of any amount to MoneyWise. Your generous donation helps expand our outreach to share God's financial principles with others.
Get Yours Today!