Triggered
By Marilynn Chadwick
"Devote yourselves to prayer, being watchful and thankful." —Colossians 4:2 NIV
Triggered! That's what happens when my normal train of thought is interrupted with a sudden reminder to pray for someone. I'm "triggered" to intercede and offer a quick prayer for them.
I haveall kinds of "prayer triggers" that nudge me to pray for friends and family. Prayer triggers take my prayer life out of the prayer closet and into the world.
I adopted the symbol of "bunnies" as my own prayer trigger when I was going through a long battle with infertility. Friends would pray for me when they saw bunnies. They began to send bunnies to encourage me. Still more bunnies to celebrate after we had our three children. Our kids once counted about a hundred bunnies, subtle and not-so-subtle, scattered around our home. Figurines, framed prints, on fabric or pottery.
You get the point.
Another prayer trigger is a dolphin. Whenever I see a picture of a dolphin, it's a reminder to pray for our competitive-swimmer-son. The sight of deer (and we have lots roaming through our yard) nudges me to pray for my husband. A friend has red cars as her trigger. Another friend adopted leopard print as her trigger. I see leopard print everywhere these days, so she gets prayed for a lot!
With prayer triggers woven throughout my days, I pray more. I'm continually on the lookout for answers. With more answers comes more prayer – and the flywheel of prayer starts turning. Prayer triggers have helped me grasp what Paul meant when he said "pray without ceasing."
I believe prayer works. Or rather, that God works in response to prayer. But I've discovered that by finding a few practical tips – like prayer triggers – I'm more alert and watchful to what God is doing in the world around me. No more sleepwalking through life!
It's a broken world out there. God has need of our prayers as never before. If we believe our prayers make a difference, then how can we not pray?
In the morning, I lay my requests before you and eagerly watch for the answers (Psalm 5:3, paraphrased).
---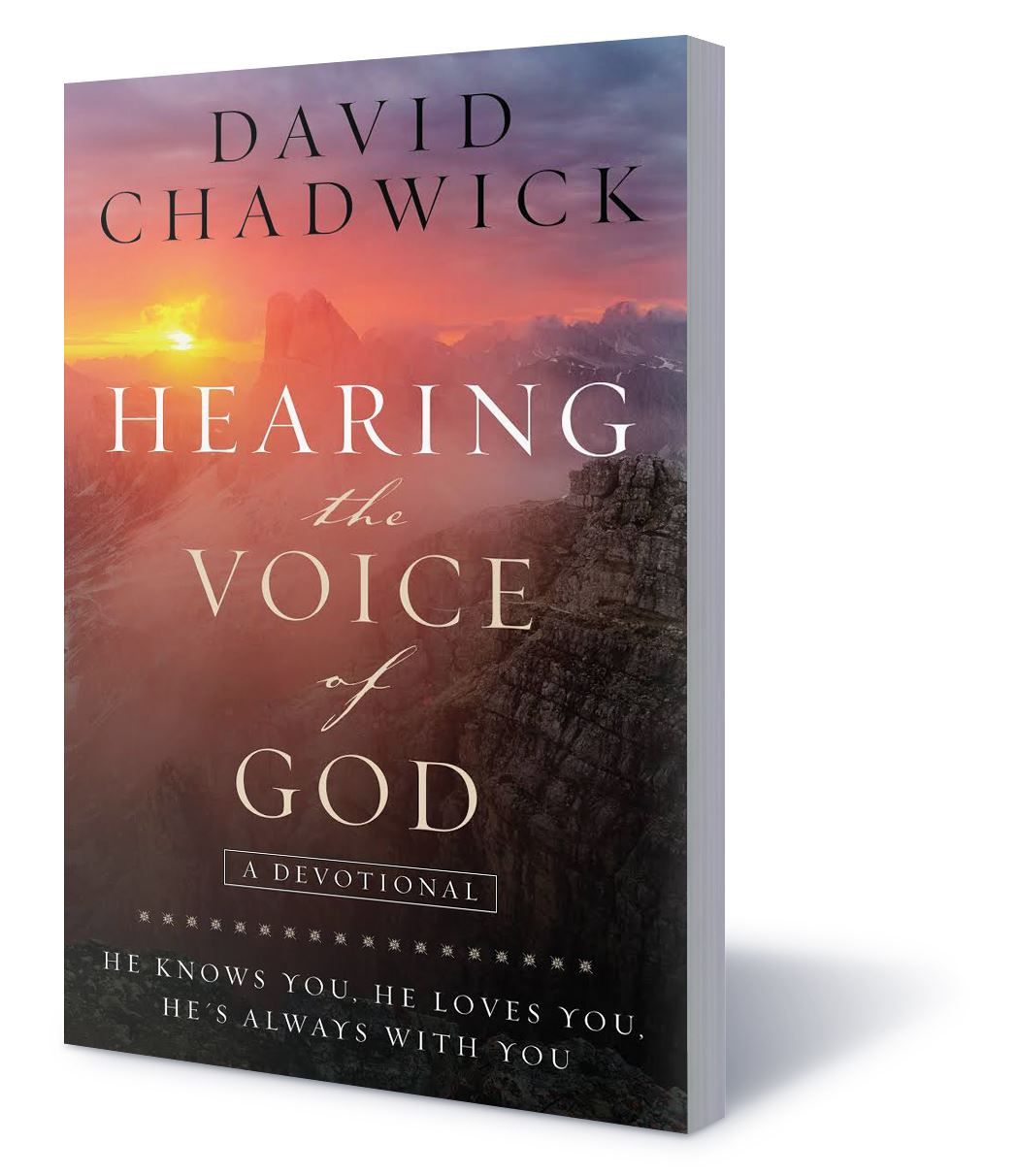 Experience the transforming power of hearing God's voice
Hearing from God through His Word brings you life-changing wisdom and confidence.
That's why we want to thank you for your gift today by sending you a copy of Hearing the Voice of God by Pastor David Chadwick. It'll show you:
How to hear the voice of God through His Word
The incredible depths of God's love for you
How to develop a deeper and stronger relationship with God
Insights and inspiration for your life with Christ
God wants to communicate with you, and Hearing the Voice of God, takes you through the Gospel of John to show you how to hear God speaking powerfully and personally through His Word.
Don't miss all you can gain from this powerful 4-month devotional book. And don't miss your opportunity to give below to give more people a reason for hope in Jesus.
Thank you!
For more from Moments of Hope, visit us at MomentsofHope.org.