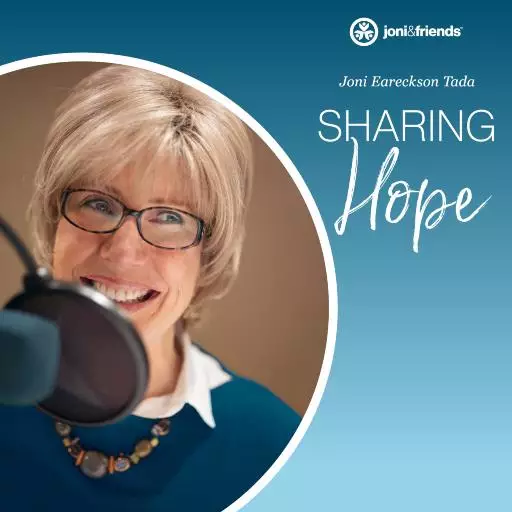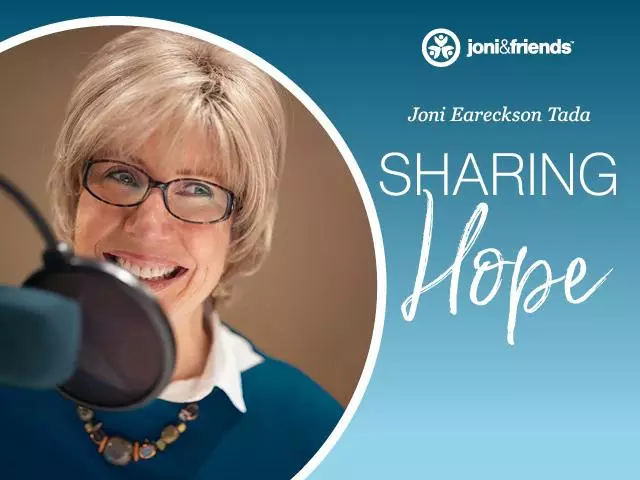 Wheels in Thailand
May 16, 2019
Hi, I'm Joni Eareckson Tada from around the world.
I say that because I'm a, I'm a global sort of girl, and I am very excited that tomorrow, our Wheels for the World team comes home from China, having fit hundreds of disabled kids and adults to wheelchairs; we gave away Chinese Bibles, left, right and center, we worked with Chinese Christians to connect these special-needs families (some of them the most impoverished in the world) we connected them to good churches. And when I say that these disabled people are poor and needy, well, let me share something my friend Mark said when he returned home from a "Wheels for the World" outreach into Thailand.
He was serving as a mechanic on the team, and, ah, it was all set up in a gymnasium where everyone was working on wheelchairs. He looked up and saw outside an old, rusty pickup truck pull up in front of the gym. The driver, a Thai, got out, flipped opened the tailgate and there Mark saw huddled against the wheel hub a young paraplegic, oh, maybe in his 30s, and he was crying, and his body was all bruised from being bounced around in the truck. The young man should have been tied down, but on the long drive down from the mountains, he had been tossed back and forth against the sides of the truck like a basketball. Mark learned that his name was Koi and he immediately lifted Koi and did a fireman's carry with him across the gym to Mark's workstation. When Mark set Koi down, he spotted more bruises and calluses on his arms. Our Wheels team gathered around Koi who explained that those injuries did not happen in the truck. They were different. He said those calluses and bruises were from crawling down a rocky path to the river to wash clothes for his family. It was something he did all the time and he would hold the clothes bag in his teeth, dragging it as he crawled.
Picture that, because I can hardly imagine it. I mean, no wonder this, this Koi had such a hopeless look in his eyes. And it breaks my heart that his story is repeated thousands and thousands of times in developing nations where we take "Wheels for the World."
But imagine Koi's excitement when we cleaned his knees and arms, and carefully lifted him into his wheelchair. Suddenly, someone actually cared enough to lift him out of the dirt. Exactly like Psalm 113 says, "God lifts the poor out of the dust, and the needy He lifts out of the ash heap." It was like seeing God's literal word in action. What's more, we took an hour or so to fit Koi properly to his new chair. And if that were not enough, when we told this young man about Jesus Christ, he immediately recognized hope when he heard it and he embraced Jesus right then and there that day. What a difference – nobody had ever rescued, nobody had ever saved, ever delivered him before. But that day, Christ did. And it happens all the time with Wheels for the World.
When Mark got home, he was filled with joy and told me it had been such a big blessing working with the "Wheels for the World" team in Thailand. And then, he thanked me for the privilege of serving. Me? He thanked me? After hearing about his ministry to that young man in Thailand, oh, I said to Mark: "Friend it's not me, it's the God of the Bible. Mark you and I we're nothing but merely His hands to the poor and needy." So, friend listening be praying for the many people even now in China over the last 2 weeks who, like Koi, got a new lease on life. And pray for many "Wheels for the World" teams heading out the rest of the summer. God bless you for caring. And if this story blessed you, tell us on our Joni and Friends Facebook page. Thanks for listening today on Joni and Friends.
© Joni and Friends
Featured Resources From Joni Eareckson Tada: Sharing Hope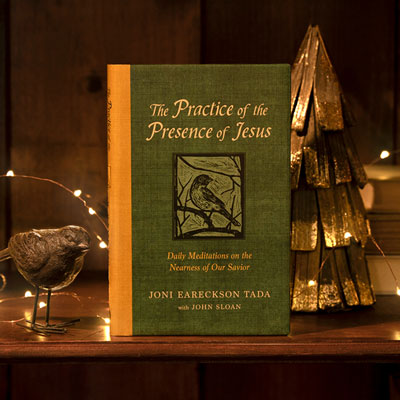 Practice the Presence of Jesus
Discover the secret to peace, joy, and hope in times of anxiety as the beloved author of Joni weaves contemporary insights with the timeless wisdom of seventeenth-century monk Brother Lawrence.The Practice of the Presence of Jesus offers wisdom from these two everyday saints, writing nearly four hundred years apart, that teaches you how to experience the nearness of God in your life. Through rich devotional content from Brother Lawrence's Practice of the Presence of God, and through original art and new meditations from Joni, you'll encounter a unique weaving of past and present spiritual reflections on a God who never changes.As we recognize God with us moment by moment, our mundane becomes holy. Our pain becomes peace-filled. And our uncertainties fade into the greatest, most certain hope of all.
Get Yours Today!