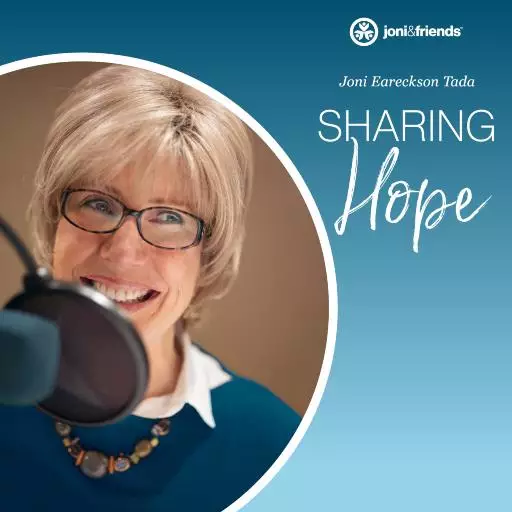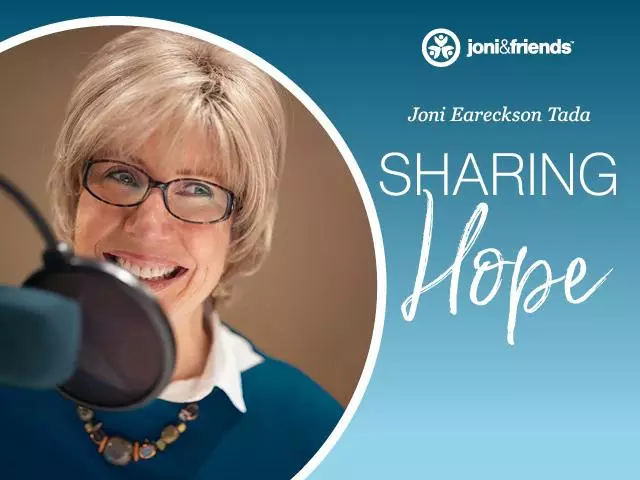 Suffering's Purpose
May 3, 2019
Hi, I'm Joni Eareckson Tada with a look at the purpose behind suffering.
Because when you're a child of God, suffering doesn't come at you without purpose, without great cause. I love this quote by Alan Redpath, he said, "There is no circumstance, no trouble, no testing, that can ever touch me until, first, it has gone past God, gone past Christ, and then right through to me. And if it has come that far, it has come with a great purpose." Man, the lady in the wheelchair loves that quote by Redpath; I really believe it. I'm convinced great hardship has the potential for great purpose. So, just what is that purpose behind affliction and suffering?
Well, if we look to the Bible for purposes, we can easily find them. Hebrews Chapter 12 makes it plain that some suffering is given in order to, well, to discipline or chastise or correct a person for his wrongful ways – Jonah is a great example of that. He ran away from God, got into trouble on the stormy sea, was thrown overboard and swallowed by a great fish. Hebrews tells us to endure hardship for the sake of discipline. So right there is one purpose and as I often say to friends (some of you might not like this); but I believe God disciplined me when I had my broken neck. I was off on a really wrong path. I was heading for real moral trouble. God rescued me through this wheelchair. I know, I know, some of you may have a hard time seeing that the rod of God might've had something to do with my paralysis, but when I read Hebrews Chapter 12, all I see is a good, good Father who's got His children's best interest (my spiritual well-being) at heart. So okay, enough of that. That's at least one purpose, right? Discipline, correction, reproof.
But some suffering is given not to correct past wrongs, but to prevent future ones, like Joseph who was sold into slavery, all so that he might rescue God's people from famine. And there's Daniel in the lion's den, in the fiery furnace, all of it set the stage for the Persian king to look with favor on God's people in exile. But some suffering has no purpose. No purpose other than to lead a person to love God more ardently for the sake of Christ alone, and then to discover ultimate, perhaps even the highest peace and freedom. I've seen God work in my life that way; as I've grown older in Christ and lived longer in my wheelchair, I have been led to love Jesus for His own sake – to share in the fellowship of His sufferings, to enjoy His grace, and to lean hard on Him each and every day.
And I see this in the special-needs families that we serve at our Joni and Friends Family Retreats. Whether the hardship, disability in their lives has been a matter of discipline, or something to prevent worse circumstances in the future, I can't say. But I can say that these kids and adults with disabilities and their families are drawn so much closer to Christ through their hardships. You gotta see it for yourself. On my radio page today at joniradio.org take a look at a new video highlighting all that happens at a Family Retreat. And when you do, you just might decide you want to volunteer with us, we need more friends like you to chip in and help out, so visit Joniradio.org. And finally, one more word on this topic of suffering and its purpose. Tim Keller once said, "The best people often have terrible lives. Job is one example, and Jesus – the ultimate Job – is another example." Yep, people with hard lives really can and, yes, do discover the highest peace and freedom through their suffering. See it for yourself this summer at a Joni and Friends Family Retreat. And hey, if you need more inspiration you just have to go to my blog today at joniandfriends.org.
© Joni and Friends
Featured Resources From Joni Eareckson Tada: Sharing Hope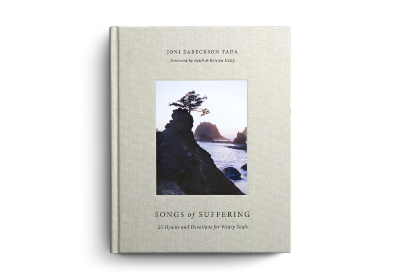 Songs of Suffering
Songs of Suffering includes 25 hymns with accompanying devotions and photography designed to spark hope in hardship. Opening with a special message from hymn writers Keith and Kristyn Getty, this book is a source of comfort for anyone who needs biblical encouragement, prompting readers to seek refuge in the Lord and rejoice in his goodness.
Get Yours Today!