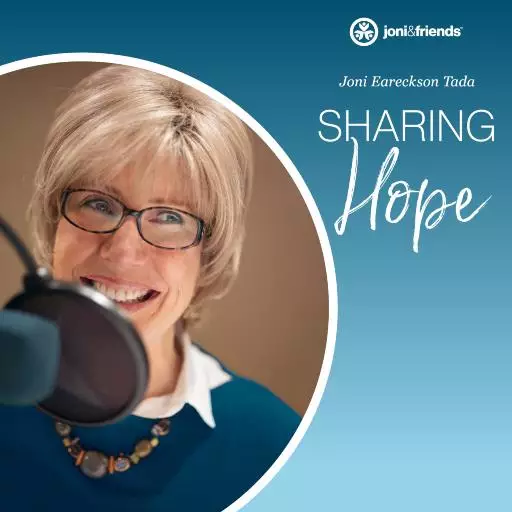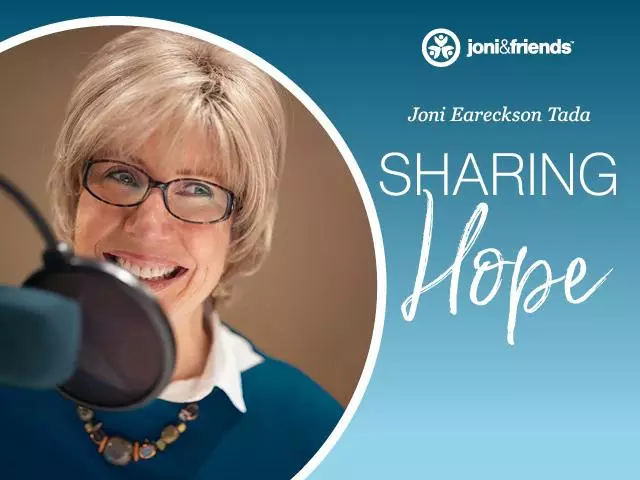 Don't Stay Down
May 1, 2019
I'm Joni Eareckson Tada with a word for you who are feeling down.
And maybe not just feeling down, but you know you are down, down for the count, overwhelmed, lying prostrate, near defeat. It could be you are a caregiver who simply has nothing else to give. It could be a wheelchair you're trying to get used to but you can't—could be an eviction notice, or a layoff, or a death in the family, an unexpected divorce. Whatever, it's overwhelming and you are flat out and face down, and I am with you; I have been there; I know how it feels. During those many weeks of battling my recent cancer, after so many radiation treatments, and cancer drugs that left me utterly fatigued, and all that lack of sleep, I hit the floor, face down. I was overwhelmed.
But when your trials force your face to the floor, there's only one thing you can do and second Chronicles Chapter 13 tells us. So let me set the scene here: "Judah turned and saw that they were being attacked at both the front and the rear. Then they cried out to the Lord. The priests blew their trumpets and the men of Judah raised the battle cry. At the sound of their battle cry, God routed Jeroboam and all Israel; the people of Judah were victorious because they relied on the Lord." So now, what did God's people do when they were surrounded on all sides, feeling like they were down for the count and overwhelmed, danger on every side? They looked up for deliverance. I love that, "they looked up" and then they cried out to the Lord. And when I say that they cried, I mean it. Earnest prayer has in it more than a few groans; come on, you gotta show a little passion, a little emotion; you gotta show God that your heart is in the prayer that you are asking Him for deliverance. What's more, to the cry of prayer, the people of Judah then added the shout of faith. And they became (as it says) more than conquerors. Now I find that fascinating, because when we are in trouble, God wants us to be more than conquerors. And so, He has us attach importance to our prayers: like, come on, pour out your gut, let me hear your heart, I want to know that "you mean this;" you really want help from on High. So cry out. But then, get up from your prayer and offer a shout of faith, just like Judah did. "God, I know you're going to do this! You're gonna come through. You're gonna make good on your promises! I believe you and I am stakin' my life on it."
That is the way to defeat an enemy that has surrounded you left and right and center; from behind and before. Cry out to the Lord (cry out to the Lord) and then lift a shout of faith, holding God happily to His promises. You know it's what we do with weary and wounded special-needs families who come to our Family Retreats, many of them feeling down for the count, so overwhelmed, near defeat. We come alongside 'em, we help them cry out to the Lord, we shed tears with them and then we help them lift a shout of confidence in God and His promises, helping 'em be more than conquerors. And I would like you to help us do that. Our Family Retreat season starts full swing next month and we need people who could cry out to the Lord. Volunteers (we call them short term missionaries), Christians who will come alongside these families and make a difference. Just get all the info on my radio page today at joniradio.org and then come and serve with us this summer at a Joni and Friends' Family Retreat. And while you're on my radio page, watch a very cool brand-new video that I just posted of what a Family Retreat looks like and feels like. Don't miss it today at joniradio.org. And if you've got problems, cry out to God today and then lift a shout of faith.
© Joni and Friends
Featured Resources From Joni Eareckson Tada: Sharing Hope

Songs of Suffering
Songs of Suffering includes 25 hymns with accompanying devotions and photography designed to spark hope in hardship. Opening with a special message from hymn writers Keith and Kristyn Getty, this book is a source of comfort for anyone who needs biblical encouragement, prompting readers to seek refuge in the Lord and rejoice in his goodness.
Get Yours Today!