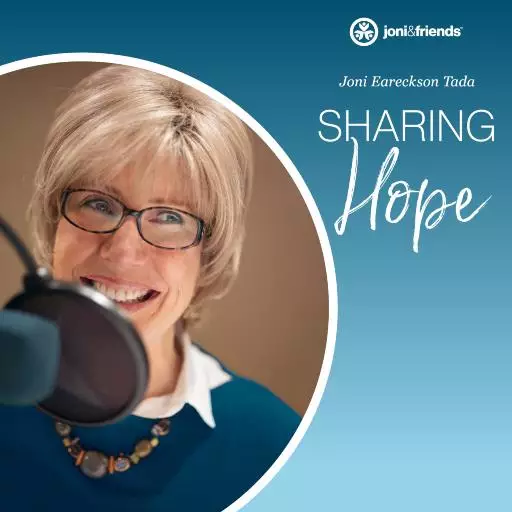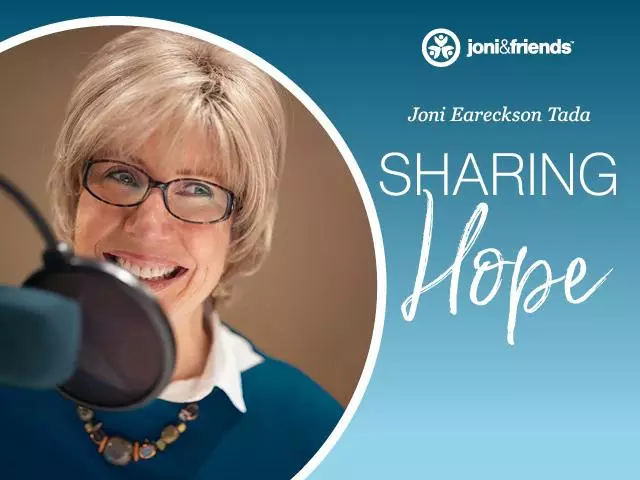 Jesus In The Storm
May 14, 2019
I'm Joni Eareckson Tada with a powerful lesson from Mark Chapter 6.
And you know the story well, but we can never hear it enough, start with verse 45, just, just listen. "Immediately Jesus made his disciples get into the boat and go ahead of Him to Bethsaida, while He dismissed the crowd. After leaving them, He went up on a mountainside to pray. Later that night, the boat was in the middle of the lake, and He was alone on land. He saw the disciples straining at the oars, because the wind was against them. Shortly before dawn he went out to them, walking on the lake. He was about to pass by them, when they saw Him walking on the lake, they thought He was a ghost. They cried out, because they all saw Him and were terrified. Immediately He spoke to them and said, 'Take courage! It is I. Don't be afraid.' And then He climbed into the boat with them, and the wind died down. They were completely amazed."
Now I love this passage because it is about Jesus and the storms He sends our way. And both you and I, what we've been through a lot of storms. But when I read this passage this morning, I was struck with these words: "Jesus made the disciples get into the boat and row out." He did that knowing that they would face a storm, and He knew it would be terrifying. Nevertheless, Jesus commanded them to row directly into a tempest. And what touched me especially was that they obeyed. Even when the storm arises, they don't turn back. They keep heading toward Bethsaida where Jesus told them to go. And here's another thing: when the wind and the rain began blowing, I mean you'd think Jesus would have calmed the sea from where He stood on land. But no, He lets His followers battle it out in the worst part of the storm, for hours. Remember it was only right before dawn when Jesus finally chose to enter the hurricane and reveal Himself to the disciples. And He revealed Himself in the storm. The point wasn't for Him to simply stop the storm, and thereby show them His power over the wind and the waves; Jesus waited to show Himself in the storm with them. Jesus knew that the storm, the, the trial was needed so that they might feel their need of Him.
And oh, it is that way for us, isn't it? There's a peace, there is a, a joy, a delight – not when the storm goes away. I mean, my paralysis is not going away and neither is my wheelchair; my chronic pain may not go away, and perhaps not even my cancer. So the delight is not in the storm disappearing, but in seeing Jesus in your personal storm and hearing those life-changing words, "Take courage. It is I. Don't be afraid." Jesus says that to you today. "Don't be afraid. I am here, I'm with you. You obeyed me when I led you into this trial, and I am not gonna abandon you."
Friend, today may this passage in Mark Chapter 6 speak to you afresh, even though you know the story well. Do not expect Jesus to quiet the wind and the waves before you see Him. Wait until you hear those sweet words, "Take courage! It is I. Yes, the wind and waves are here, but I am here as well. Don't be afraid." These encouragements are echoed in Elisabeth Elliot's new book Suffering is Never for Nothing, for which I wrote the foreword. So be sure to visit joniandfriends.org where we're offering Elisabeth Elliot's new book, because suffering is never, ever, ever for nothing; you learned that today right here on Joni and Friends.
© Joni and Friends
Featured Resources From Joni Eareckson Tada: Sharing Hope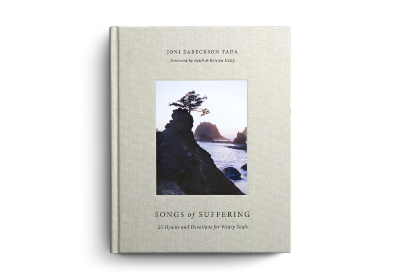 Songs of Suffering
Songs of Suffering includes 25 hymns with accompanying devotions and photography designed to spark hope in hardship. Opening with a special message from hymn writers Keith and Kristyn Getty, this book is a source of comfort for anyone who needs biblical encouragement, prompting readers to seek refuge in the Lord and rejoice in his goodness.
Get Yours Today!