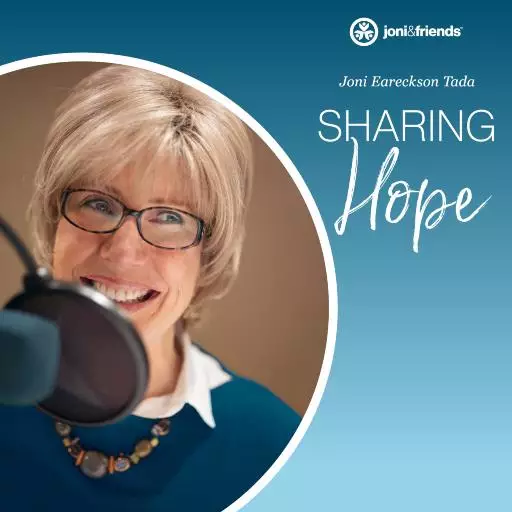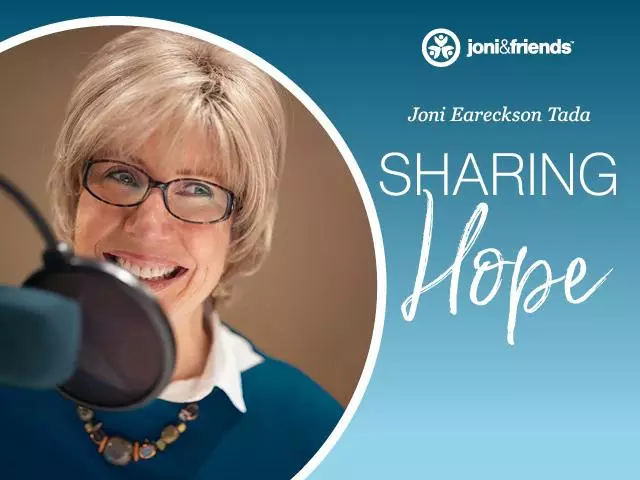 Naomi and Ruth
May 6, 2019
Hi, I'm Joni Erickson Tada today in the studio with Shauna Amick.
JONI: Shauna, welcome!
SHAUNA: Thank you, Joni.
JONI: And given that Mother's Day is coming up, friend listening, you're gonna to hear a little more than usual from Shauna because this woman knows motherhood, and when she told me this great story about a special mother in the Bible and what it meant to her as a mom herself with three kids, one with a disability, well, Shauna why don't you just share this story as you shared it with me. It was so cool.
SHAUNA: Oh, sure. Well, you know I've always loved and appreciated the story of Ruth and Naomi from the book of Ruth. I mean, these are women who know suffering. And I think specifically of Naomi. So first she has to deal with the famine, her husband moves her and her two sons to a foreign land; if that's not hard enough, then when they get to that new land, well, first her husband dies, then her two sons die. I mean it's almost too much for one woman to bear.
And yet what does Naomi do? Instead of really turning from the Lord, in this little book called Ruth, she brings her questions and she brings her heart to the Lord, she shows wisdom and discernment and how she mentors her two daughters-in-law, and she exhibits incredible endurance when she chooses to trust God as her Redeemer when really I think she was facing impossible odds.
JONI: You know this must be why so many women I know name their daughters Naomi. She is quite the example in God's Word.
SHAUNA: Well, she sure is and you know that name means "pleasant". And for a time there the Word tells us that she wanted her name to be changed to Mara, which means "bitter". But truly Naomi there means "pleasant" and that is what she showed us. She showed us how to live being pleasant in really very bad times, because in good times or in bad times she shows us that God Himself is still good.
JONI: Well you know, by the end of this book, book of Ruth, we all know it well, we learn that Naomi's daughter-in-law Ruth, clings by her side; doesn't forget dear Naomi even after getting remarried and having a baby. And I love what you say about those last several verses of Ruth. Just describe it because I think it was so fun.
SHAUNA: Well, I just love the picture of Naomi holding her new grandson, Obed, in her lap. She looks at his face and she sees the future. She sees new dreams and it always makes me think of that amazing quote from author and counselor Larry Crabb and I'd like to share it right now. It's about shattered dreams and he says, "Shattered dreams open the door to better dreams, dreams that we don't properly value until the dreams we improperly value are destroyed. Shattered dreams destroy false expectations, such as the "victorious" Christian life with no real struggle or failure. They help us discover true hope. We need the help of shattered dreams to put us in touch with what we most long for, to create an appetite for better dreams. And living for the better dreams generates a new, unfamiliar feeling we eventually recognize as joy."
JONI: Oh Shauna, I listen to you read this: that's your story.
SHAUNA: That's right.
JONI: I mean, here you are a mother of three children, two of whom have disabilities – one very significant – and you've had shattered dreams, but boy has God given you a gracious longing for Himself and a joy unspeakable.
SHAUNA: Oh, He sure has, Joni. He is our Redeemer, bringing empty lives back to full again. He did it for Naomi; He did it for Ruth and He did it for me.
JONI: Well, friend, if you're struggling over shattered dreams today, go to the Bible, read the book of Ruth, follow Naomi's example. Trusting Jesus with the future always brings about better hope, hope-filled dreams, because remember, the best is yet to come!
SHAUNA: Amen!
© Joni and Friends
Featured Resources From Joni Eareckson Tada: Sharing Hope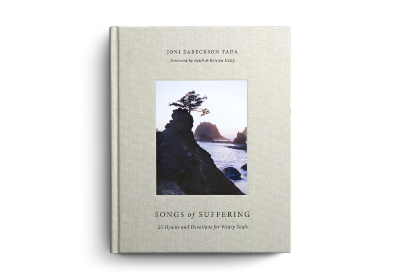 Songs of Suffering
Songs of Suffering includes 25 hymns with accompanying devotions and photography designed to spark hope in hardship. Opening with a special message from hymn writers Keith and Kristyn Getty, this book is a source of comfort for anyone who needs biblical encouragement, prompting readers to seek refuge in the Lord and rejoice in his goodness.
Get Yours Today!