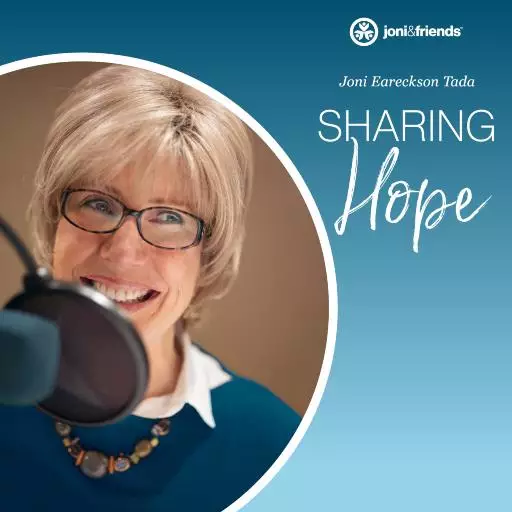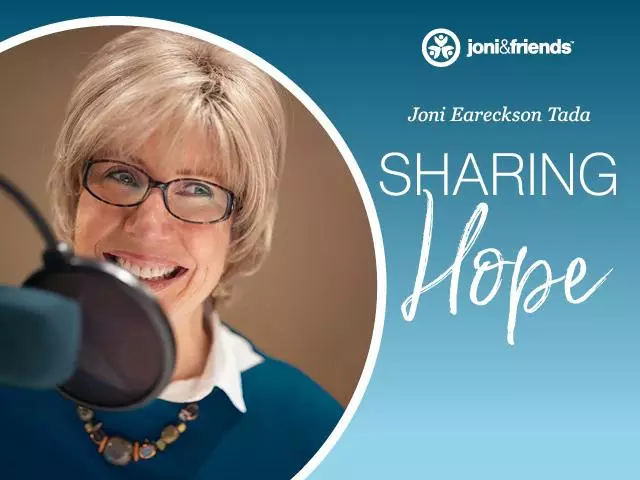 Mother's Day: Share Your Mom Story
May 9, 2019
Hi, I'm Joni Eareckson Tada here with my friend and co-worker, Shauna Amick. Welcome Shauna.
Shauna: Thank you, Joni.
Joni: And we were just swapping mother stories. And with Mother's Day this week, it's the perfect time to reminisce, and honor our dear mothers. Now, Shauna, you're the mom of three children, but today tell me your favorite story of your own mother.
Shauna: Oh, I am so happy to. Joni, you know when I think of my own dear mom, what I always remember is her over a sewing machine. So, my mother, a single mother, really out of necessity taught herself how to become an expert seamstress, and from the time I was a baby, all my clothes were handmade by my mom. And she really was fantastic! I mean not only did she make the clothes I wore to school, my sweaters, but she then made all my prom dresses (Joni: Really!?); she made my wedding dress (Joni: Wow!) I just remember watching her sew one after another a little tiny bead on the bodice of my wedding dress. That is really how she expressed love.
Joni: Oh my goodness. I can't image. That's amazing! What a dedicated mother! Tell us more!
Shauna: Well, she was never the kind of lady who would express affection through words. She was a service type girl. (Joni: Ok.) And so that is how I knew my mom loved me. And after I got married, my mom started getting into quilting. She's made a beautiful quilt for our bed. And as the kids came, one after the other, she would make quilts for each of them. So, it would start out with little tiny quilts that would fit the baby crib. And then as the children got older, the quilts got bigger and bigger.
Joni: Boy, you've got lots of family heirlooms to make bequests to your kids. Oh, my goodness, how many quilts does that make?! Many, many.
Shauna: Well, it is many and I haven't counted, but you're right, we have plenty. And one of the joys I get now. Now that my mom is, is older, and she is dealing with age related disability, and early onset of dementia is, when I go see her every week in her nursing home, I get to bring one of the quilts that she made and wrap her up in that.
Joni: Oh, my!
Shauna: I know she loves it. And many ways the same ways that she expressed love to me in making them, I get to cover her with my love as I wrap those quilts around her.
Joni: Does she recognize her handiwork? I mean, when you bring that quilt to her, does she know that this is the work of her own hands?
Shauna: She does, and it is very fun because she'll say, "Oh, I remember this one."
Joni: Oh, yes!
Shauna: Yes,
Joni: That what a mother wants to know.
Shauna: Yeah, that's right.
Joni: Isn't it great? Well, Shauna, you make me think of Isaiah Chapter 66. I love this verse, "As a mother comforts her child, so will I comfort you." And in so many ways, God who is showing His love on us through our mothers and, in your case, He's bringing great comfort to your mother through you.
Shauna: Well I pray that Joni. And you know at the same time it just blesses me because I get to honor her for all those years of the sewing, the knitting, and the quilting, really putting her love into me that way.
Joni: Yep, her love language.
Shauna: Oh, you're right, Joni! And I am curious. What was your mom's love language?
Joni: Well, my mother was quite the athlete. And even when I was little, I thought the world when she would invite me onto the tennis court. She'd give me a little raquette. I had mine my own size, and when she played tennis with me, I felt so loved, like 'Mommy wants to play with me!' I mean it was the strange way of expressing love, but to me it meant the world.
Shauna: It's quality time, isn't it?
Joni: Well, friend, how has God shown His love and mercy to you through your mother? We'd love to know. So share your mom story with us by tagging Joni and Friends on your Facebook and Instagram posts, would you? And please go to joniradio.org where you'll find a sweet photo of Shauna's mother wrapped lovingly in one of those beautiful quilts that she made many, many years ago. See you later on Facebook or Instagram. Come to our website at joniradio.org.
© Joni and Friends
Featured Resources From Joni Eareckson Tada: Sharing Hope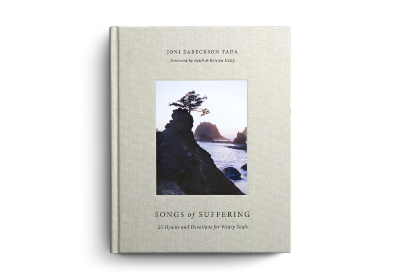 Songs of Suffering
Songs of Suffering includes 25 hymns with accompanying devotions and photography designed to spark hope in hardship. Opening with a special message from hymn writers Keith and Kristyn Getty, this book is a source of comfort for anyone who needs biblical encouragement, prompting readers to seek refuge in the Lord and rejoice in his goodness.
Get Yours Today!