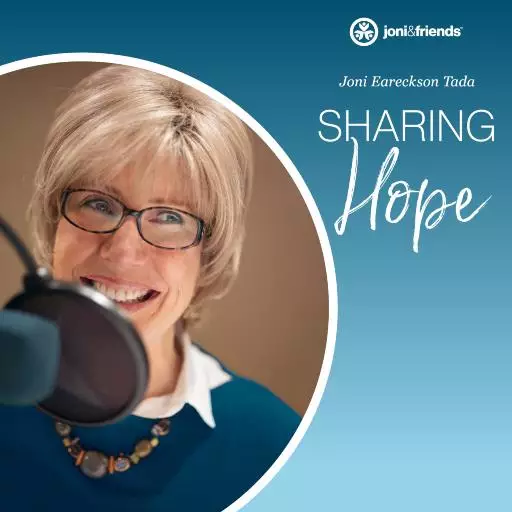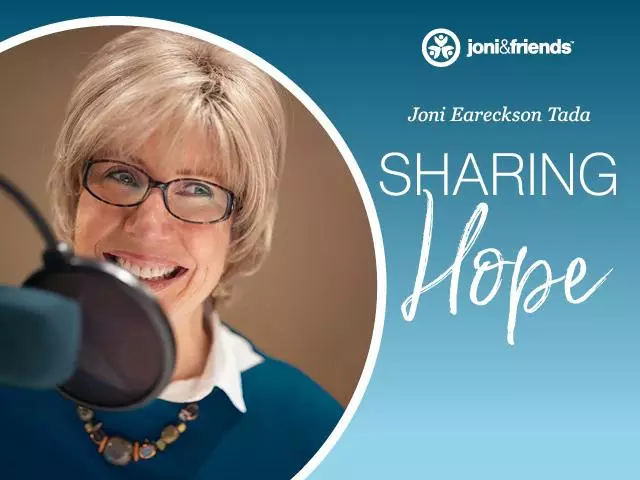 Suffering Is Never For Nothing
May 13, 2019
Hi, I'm Joni Eareckson Tada here with my friend, Shauna Amick. And we are celebrating National Get Caught Reading Month. I bet you didn't know there was such a thing, right? Because there are so many good books out there, so many good Christian books, too. Isn't that right, Shauna?
Shauna: That's right. And I know a great one that you wrote the foreword to, Joni.
Joni: Well, well you are, ok, you're talking about this new book that has been compiled from the never-before-published essays of Elisabeth Elliot, and it's called Suffering Is Never for Nothing. It just came out and for any listener who has been blessed over the years by Elizabeth Elliot's writings like I have, this new one by her is such a blessing.
Shauna: Oh, you were great friends with her, weren't you, Joni? I'm assuming that's why you must have written this foreword?
Joni: Well, I guess you're right on both counts. I first learned about Elisabeth Elliot; it was 1965 when in high school I read her book Through Gates of Splendor. Now the thing is, I had no idea that right after graduation and a diving accident, I would enter those dark valleys that Elisabeth wrote about. Many of our listeners know that she was a missionary wife. Her husband was speared to death by Auca Indians in South America. And I was enthralled with her story. I then met her years later in 1976 when we were both speakers at a conference in Canada. I was only 26 years old with less than a decade under my belt as a quadriplegic. I could hardly believe I was actually sharing the same speaking platform with this saint of the age.
Shauna: I can't imagine. What was is that really connected you two?
Joni: Well obviously she suffered greatly. Her husband was tragically killed. And of course, I had suffered a diving accident. I guess that's what drew us together. I think our suffering brought us to each other. At the conference one evening afterward, she came to my hotel room. And as she sat on the edge of my bed, we opened our hearts and shared how God had tenderly helped us both where our pain, our disappointment. And I think we connected real fast through our shared experience of deep suffering. And I mean I couldn't believe it. Here she was in my own hotel room, and by the end of the evening, we both agreed that no one participates in God's joy without first tasting the afflictions of His Son. And that is when she smiled at me and said (right before leaving my hotel room, she was at the door and said), "Joni, remember suffering is never for nothing." It was so Elizabethan, and I thought I understood what she meant back then. I mean after all, nine years of quadriplegia had made me take seriously the Lordship of Christ, and it refined my faith, and had given me a deeper interest in prayer and the Word. But man, I would never have guessed that I had still a long, long, long way to go.
Shauna: Yeah, like, decades of paralysis.
Joni: You're right, Shauna. And please you know this when affliction is your daily companion, you understand why Elizabeth wrote the things she did: from her I learned that the Bible's answers are never to be separated from the God of the Bible. That truth has guided me over 50 years of paralysis, and pain, and cancer. And, Shauna, that's the reason why, when I was asked to write the foreword to this new book of her unpublished works called Suffering Is Never for Nothing. What a privilege!
Shauna: And Joni, I hope don't mind but I want listeners to know that that book is available. So folks just need to go to joniandfriends.org where they'll learn everything they need to about this amazing book written by Elizabeth Elliot's own pen, and learn firsthand suffering is never for nothing.
Joni: Oh, and please know that we at Joni and Friends care about your struggles, too. Our staff gathers every morning to intercede on behalf of friends like you who contact our ministry in need of prayer, whether it's upcoming surgery, or prodigal child going astray, write us your prayer request at joniandfriends.org. And then please keep us posted on how you're doing, and what's going on.
© Joni and Friends
Featured Resources From Joni Eareckson Tada: Sharing Hope

Majestic Mountain Set
This elegant cutting board and tea towel set makes the perfect gift for any occasion. Both pieces feature Joni's inspiring "Majestic Mountain" artwork, and the encouraging words of Psalm 36:5,6: "Your love, O LORD, reaches to the heavens, your faithfulness to the skies. Your righteousness is like the mighty mountains."
Get Yours Today!