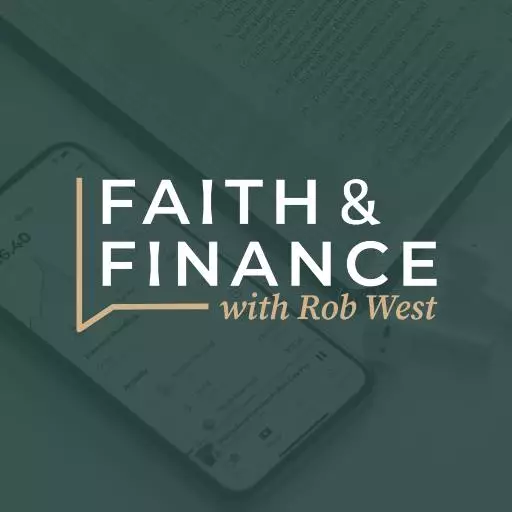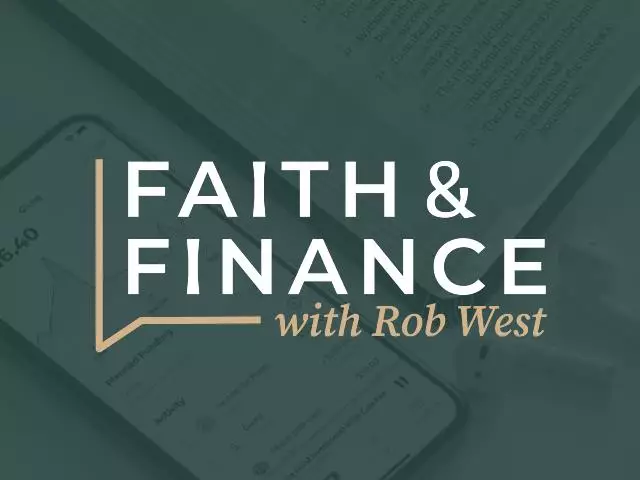 Who's Your Real Boss? with Howard Dayton
October 21, 2020
God ordained man to work before the fall so we know that labor is good for us and not a punishment, but sometimes it doesn't feel like a blessing either. If your job's getting you down it may be time for a refresher course on the biblical principles for work. Host Rob West welcomes Compass founder Howard Dayton to discuss those in some detail then we take your calls and questions at 800-525-7000.
• Work was God's idea for humans even before sin entered the world. Genesis 2:15 reads, "The Lord God took the man and put him into the garden of Eden to cultivate it and keep it."
• The first thing the Lord did with Adam was to give him a job. Despite what many have come to think, work was initiated for our benefit in what was then the sinless environment of the garden.
• That changed, of course, with the fall. Work was made more difficult. In Genesis 3 we read, "Cursed is the ground because of you, in toil you shall eat of it all the days of your life. Both thorn and thistles it shall grow for you; and you shall eat the plants of the field; by the sweat of your face you shall eat bread."
• So, we know that work was never intended as a punishment … and that's true even today. It's simply more difficult because we live in a fallen world.
• Scripture doesn't elevate any honest profession above another. There's dignity in all types of work, and we find a wide variety of vocations in the Bible.
• No matter who you work for, your real boss is the Lord Himself. Colossians 3 verses 23 and 24 tell us, "Whatever you do, do your work heartily, as for the lord rather than men, knowing that from the Lord you will receive the reward of the inheritance. It is the Lord Christ whom you serve."
• God gives us skills. In Exodus 36 we see, "And every skillful person in whom the Lord has put skill and understanding to know how to perform all the work." God gives us all unique skills and a wide variety of abilities.
• God also gives us success. He's responsible for getting you that promotion, or not getting it, at least for now.
• in Psalm 75 we read, "For promotion and power come from nowhere on earth, but only from God." That means your earthly boss is not the one who controls whether or not you get promoted. When you understand this, you'll work with a different attitude.
• Once you realize that you're actually working for Christ that He's your real boss you'll naturally want to work hard. Proverbs 12 reads, "The precious possession of a man is diligence."
Compass founder Howard Dayton's been our guest today. You can read more about work in his book, Your Money Counts, available at MoneyWise.org.
Here are some questions we answered from our callers on today's program:
• Are you aware of any mutual funds that invest only in countries that are democracies?
Ask your questions at (800) 525-7000 or email them at questions@moneywise.org. Visit our website at moneywise.org where you can connect with a MoneyWise Coach, purchase books, and even download free, helpful resources.
Like and Follow us on Facebook at MoneyWise Media for videos and the very latest discussion! Remember that it's your prayerful and financial support that keeps MoneyWise on the air. Help us continue this outreach by clicking the Donate tab at the top of the page.
Featured Resources From MoneyWise

The Secret Slide Money Club 3-Book Kids Series
Author Art Rainer has managed to bring an entertaining element to learning about money management. A fun read for ages 8 – 12, this early-reader fiction provides math problems to solve and giving lessons to learn. It gives parents a solid foundation for talking about money principles and things kids like to be grossed out about, like used chewing gum and stinky body odor. Rainer even congratulates readers halfway through and rewards with unusual money facts. An excellent three-book series, The Secret Slide Money Club will bring fun and laughter as the agents race to save their friend from the stinky Albies, agents of Albatross, while learning how to Give, Save & Live God's way! Request your copy with your gift of $25 or more to MoneyWise. Your generous donation helps expand our outreach to share God's financial principles with others.
Get Yours Today!