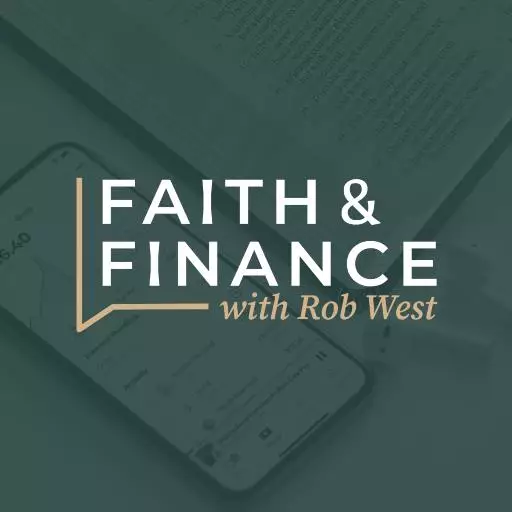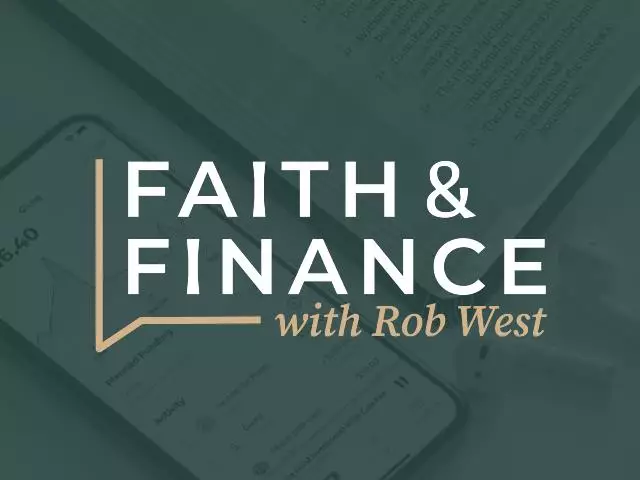 What's Your Attitude in Giving?
January 3, 2014
What's it like in your church when the offering plate is passed? Today on MoneyWise, Howard Dayton and Steve Moore talk about our attitude in giving. 2 Corinthians 9:7 says that we're to give according to our own heart, but goes on to say that God loves a cheerful giver. Howard points out that the spirit of giving is more important than the amount we give. The key to cheerful giving is to focus on Christ and all that he has given to us. When we have an attitude of gratitude, that can help us become cheerful givers. Then they answer listener questions at (800) 525-7000 and MoneyWise@Compass1.org:
"How much should you get involved in your parents finances when they're not being good money managers?"
"We live in a 3-bedroom trailer with four children. The space is tight. We would like to buy a house but don't know what to do first -- pay off debt or save up for a down payment on the house?" Howard recommended Money and Marriage God's Way to help this family get on the same page financially.
"How much money should we set aside for emergencies?"
"My husband just finished seminary and feels that his work should be in ministry. Unfortunately, he hasn't had any income in three years and we need the money. He doesn't want to take a job that's not ministry related. What should we do?"
"How should we save for our children's education?"
Steve concludes the program with information about Howard's book, Your Money Counts, and a reminder that Compass is a non-profit ministry and that we rely on your prayers and financial support. As we start the new year, would you consider a gift of any size to help us continue teaching God's people God's principles of money management? Your gift is tax deductible and will be a tremendous help in our outreach. You can donate securely online when you visit www.compass1.org. Thanks for listening, and thanks for helping us keep MoneyWise on-the-air!
Featured Resources From MoneyWise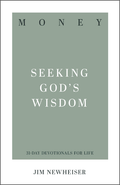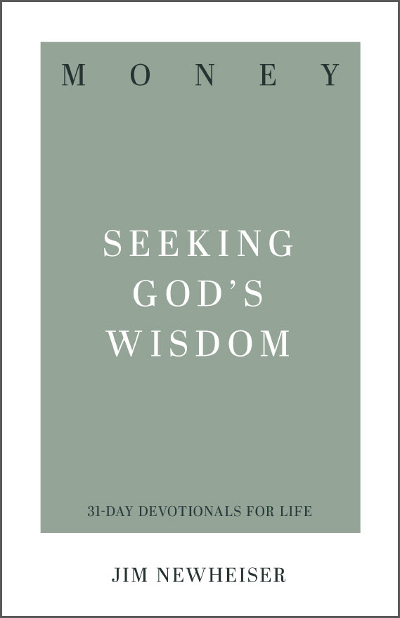 Money: Seeking God's Wisdom 31-Day Devotional
Don't be ruled by external financial pressures and circumstances. Our security is not found in money or possessions. A strong foundation for true financial success usually involves a change in perspective rather than in income. Biblical counselor Jim Newheiser's reflection questions and practical exercises, paired with Scripture's wisdom on financial and work-related topics, point you toward fiscal responsibility on earth and treasure in heaven. In this 31-Day Devotional, biblical counselors and Bible teachers guide you through Scripture passages that speak to specific situations and struggles, inspiring you to apply God's Word to your life in practical ways day after day. Request your copy with your gift of any amount to MoneyWise. Your generous donation helps expand our outreach to share God's financial principles with others.
Get Yours Today!