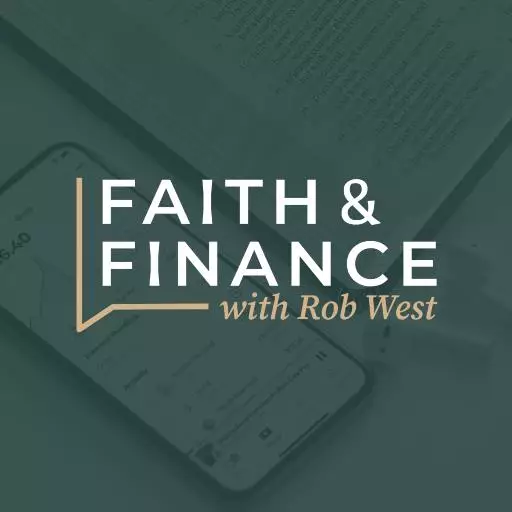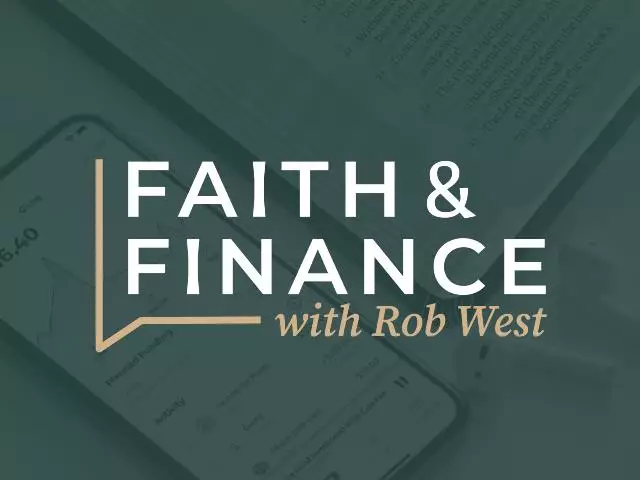 What Your Time Is Really Worth
February 26, 2021
You've heard the saying that "time is money." It's a great motivator. But the problem is most of us don't have a clue just how expensive time really is. A simple calculation can show what your time's really worth and how hard you have to work to buy things. Our host, Kingdom Advisors President Rob West, says the answer may change your spending habits.
• To find out what you really earn per hour, take the total or gross amount from your last return…that's at the top. Then subtract anything you paid in taxes (including Social Security and Medicare taxes plus the income tax you paid). You're left with your net earnings. Let's say you earned a total of $50,000 and you paid $10,000 in Social Security, Medicare, and income taxes, leaving you with $40,000. Now you divide the $40,000 by 52 weeks and you get $770. That's what you're netting in a week. Assuming you work a 40-hour week, divide 770 by that number and you get $19 an hour. That's your real hourly wage. Of course, if you typically work more than 40 hours a week it means you earn even less than $19 an hour.
• All of that helps by letting you know what your time is worth in real dollars. Once you know this you can begin to see how long you have to work to buy something.
• Let's say one night you're tired and don't feel like cooking. You pick up some fast food for the family which costs $40. But when you realize you have to work more than two hours to pay for that meal you're much more inclined to spend one hour making it yourself at home and cleaning up afterwards. When you know what things really cost, it can change your spending habits. You'll be far less likely to give in to impulse spending. This is sometimes called "value-based spending."
• You can make this discovery work for you just by cutting out impulse spending. Now that time and money have become more important to you, begin to spend them in areas that have more value like paying down debt or building an emergency fund. You could also start saving for your next car or invest for retirement or the kids' college.
• Grasping the concept of value-based spending will do something else, too. It'll make you want to overhaul your budget because you'll suddenly find yourself with more money. You'll be able to cut back in some categories and re-allocate money to other areas that'll help you in the long term. You'll be able to give more generously. Of course it'll take time for all of this to happen, but it's easy to get started once you've figured your real hourly wage. Just keep that number in mind before you make a purchase—it'll help you decide whether it's really worth your time.
On today's program we also answer your questions:
• Both of my parents have now died. Their money to us is involved in trusts, split between my sister and me. It's pretty heavily invested in good bonds (some at 4.8%), blue chips stocks, etc. I don't anticipate having to use this money. Would like to pass it on to my nieces & grandkids. What steps should I take to properly handle this?
• I've borrowed $17,000 from my 401(k) but am now at the age where I can withdraw from it without penalties. But I'm worried about the market…not sure which way it's going to go. Should I take some 401(k) money to pay this loan off?
• I'm 64 and am collecting Social Security but my wife will wait until she's 70 before she collects hers. What can you tell me about "spousal benefits"?
• I have a healthy 401(k) and plan to retire next year. How exactly should I properly manage this money based on my goals and objectives?
Ask your questions at (800) 525-7000 or email them at questions@moneywise.org. Visit our website at moneywise.org where you can connect with a MoneyWise Coach, purchase books, and even download free, helpful resources.
Like and Follow us on Facebook at MoneyWise Media for videos and the very latest discussion! Remember that it's your prayerful and financial support that keeps MoneyWise on the air. Help us continue this outreach by clicking the Donate tab at the top of the page.
Featured Resources From Faith & Finance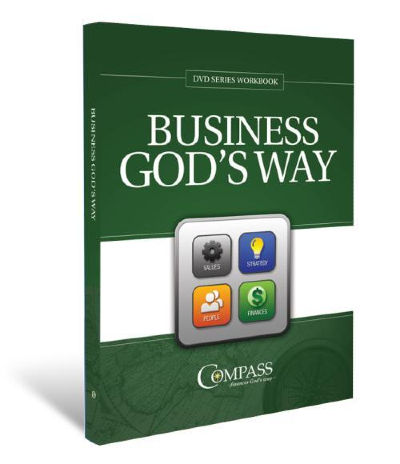 Business God's Way Workbook
While managing how you spend, save, and give is important, understanding the biblical principles of earning money in work and business is critical, too! The Business God's Way book will improve your business and your finances. Learn what God says about operating a business and handling money. Business God's Way is for everyone in business—the CEO or manager of a department, small business or large, prosperous or struggling, whether a business is a startup or well established. Request your copy with your gift of any amount to FaithFi. Your generous donation helps expand our outreach to share God's financial principles with others.
Request Yours