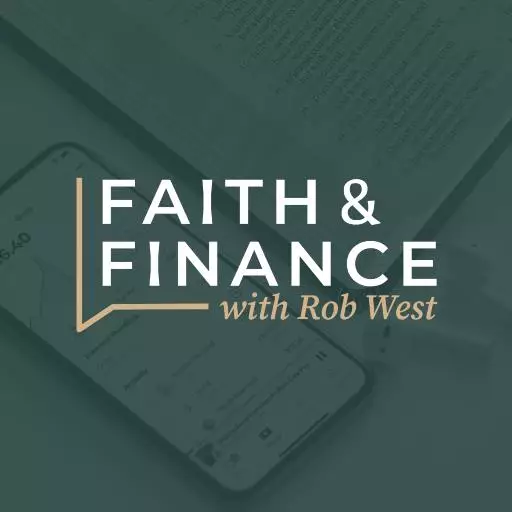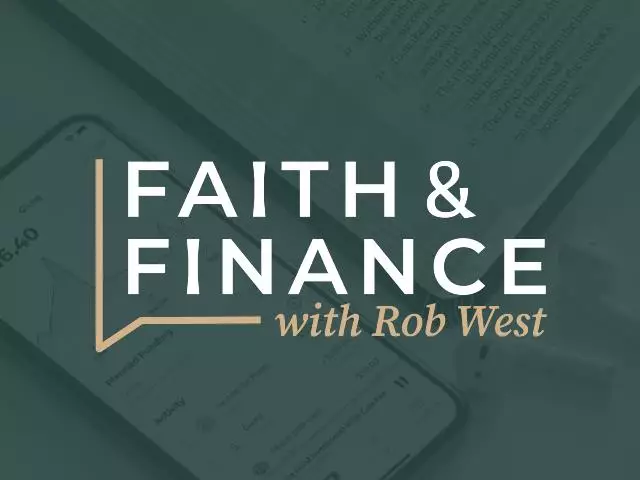 Social Security Changes for Workers
December 15, 2020
It's no surprise that nearly 70 million Americans receive Social Security benefits. What is suprising is that millions of them are still working. While it is true that you can receive retirement benefits without actually retiring, Rob West and Steve Moore discuss some big changes that may surprise those who do still work while receiving benefits and those who are anticipating retiring in the near future.
1. Retirement Earnings Test Exemption Limits: The amount you can earn without having your Social Security benefits reduced.
In 2021, the amount you can earn before benefit reductions kick in is increasing from $18,240 to $18,960. If you make more than that amount, for every $2 you earn, $1 will be withheld from your benefits. This only applies if you haven't reached your full retirement age.
If you start receiving Social Security benefits in the year you reach full retirement age, but you haven't yet reached it when you begin receiving benefits, you'll be allowed to earn up to earn up to $50,520 before your benefits are reduced which is about a $1,000 increase. Then, for every $3 you earn above that mount, your benefits will be reduced by $1.
Thankfully, once you reach full retirement age, even if you continue to work, the earnings test no longer applies and you can earn any amount without having your benefits reduced.
2. President Trump signed an executive order earlier in 2020 temporarily deferring Social Security or FICA taxes from Sep 1 to Dec 31, 2020. That deferral is coming to an end.
That's a tax of 12.4% on payrolls. Roughly half of that is paid by employers. The other half is paid by workers. With that tax deferred, most workers essentially got a temporary raise. But without Congress, all the president could do is temporarily defer the tax – meaning it still has to be paid by the companies and individuals.
The Social Security System will likely recoup that deferred tax incrementally over time – not in a lump sum – but as the law stands now, it will have to be repaid. That means that workers can expect their take home pay to be reduced back down to the amount they received before September 1st plus an additional temporary reduction until the deferred taxes are repaid.
So in the months ahead, look for ways to cut spending a bit so you can stay on budget and not have to tap into savings to meet your expenses.
Next, Rob and Steve answer listener questions at 800-525-7000 or by email at Questions@MoneyWise.org including the following:
· A caller and her husband have been faithful financially since becoming Christians in their early 20s. They have always been faithful tithers and generous givers and lived within their means. There have been several job losses over the years, but God has been faithful to provide for their needs. They are now able to retire early.
· Caller shared a similar testimony about being taught Biblical financial principles at a young age. She learned to trust in God's provision and has always tithed no matter what. She says when you tithe, you're giving God what's already His. It was never yours in the first place.
· A couple is looking to save $5000 for an anniversary trip that will happen in two years. What's the best way to save, and what's the best place to put their money to meet that objective? (Rob mentioned higher-yield savings accounts at Marcus, Ally Bank, and Capital One 360.)
· Caller's step-father passed away a few months ago. Caller expects to receive a sizeable inheritance. She's wondering what she should do with the money. Options she mentioned included getting completely debt free. She's wondering if she should pay everything off, just pay off the car but continue making payments on the house, putting it in savings, etc. (Rob outlined the steps you should take when making decisions about unexpected income.)
· 75-year-old widow is trying to learn to manage her investments since her husband was always the one to do that. Rob talks about finding a godly financial advisor and making sure she ask plenty of question and stay involved in the management process rather than simply trusting the advisor to handle it all. (If you need to find a financial advisor, you can do so at MoneyWise.org. Just click on "Find a CKA" which stands for Certified Kingdom Advisor. )
You can ask your own questions at (800) 525-7000 or email them to Questions@MoneyWise.org. Visit our website at MoneyWise.org where you can connect with a MoneyWise Coach, purchase books, and even download free, helpful resources like the MoneyWise app.
Like and Follow us on Facebook at MoneyWise Media for videos and the very latest discussion! Remember that it's your prayerful and financial support that keeps MoneyWise on the air. Help us continue this outreach by clicking the Donate tab at the top of the page.
Featured Resources From MoneyWise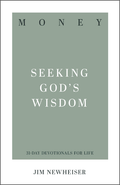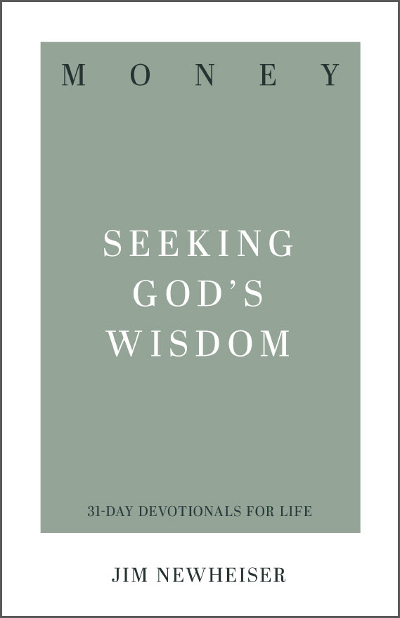 Money: Seeking God's Wisdom 31-Day Devotional
Don't be ruled by external financial pressures and circumstances. Our security is not found in money or possessions. A strong foundation for true financial success usually involves a change in perspective rather than in income. Biblical counselor Jim Newheiser's reflection questions and practical exercises, paired with Scripture's wisdom on financial and work-related topics, point you toward fiscal responsibility on earth and treasure in heaven. In this 31-Day Devotional, biblical counselors and Bible teachers guide you through Scripture passages that speak to specific situations and struggles, inspiring you to apply God's Word to your life in practical ways day after day. Request your copy with your gift of any amount to MoneyWise. Your generous donation helps expand our outreach to share God's financial principles with others.
Get Yours Today!