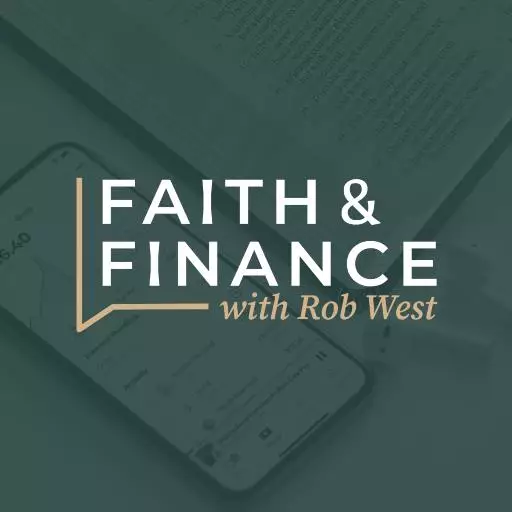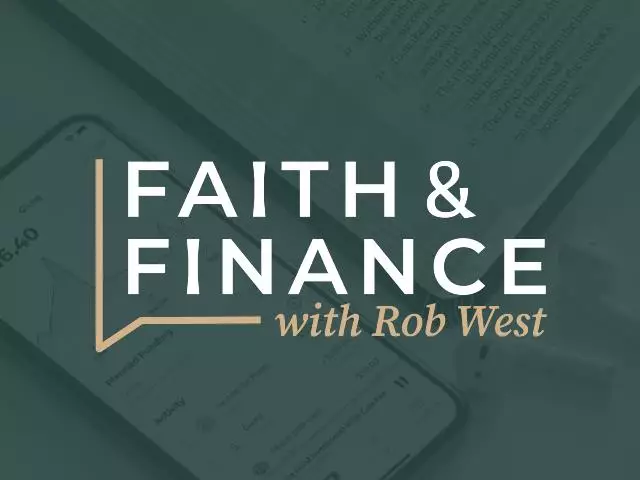 God Cares about Money with Howard Dayton
March 17, 2021
"I am the vine you are the branches. If you remain in me and I in you, you will bear much fruit apart from me you can do nothing." John 15:5 isn't a verse you'd normally apply to money, but how we handle our finances affects our relationship with the Lord. Today, host Rob West discusses that and more with Compass founder Howard Dayton. Then it's your calls at 800-525-7000.
· The Bible contains 2,350 verses dealing with how to handle money and possessions.
· In Matthew 25, Jesus told a parable that illustrates this dynamic. A master entrusted some money to three of his servants and then went on a trip. When he returned, he told the two servants who handled the money wisely, "Well done, good and faithful slave; you were faithful with a few things, I will put you in charge of many things; enter into the joy of your master"
· Howards says, "The last part of that verse says, "enter into the joy of your master." I hadn't realized that how I handled money could have a significant impact on the intimacy of my relationship with Christ. If I handled it his way, it would help me know the Lord better. If I didn't, it would damage our relationship. And there is nothing on this planet that is more important than knowing Him well and experiencing His joy."
· The second reason God says so much about money is that He wants to equip us to be smart with our money. He realizes that all of us will face challenges with money, and because He loves us so deeply, He wants to equip us to manage it well.
· The Bible reveals a clear division of responsibilities in the handling of money. Simply put, God has certain responsibilities and He has given others to us. Much of the frustration we experience in our finances comes from not realizing which responsibilities are ours and which are not.
· The Lord's primary responsibility is that He owns all our stuff! He created and owns everything. Psalm 24:I says, "The earth is the Lord's, and everything in it."
· That means we can't just give our tithe, 10-percent, and think we can spend the other 90 percent any way we'd like. If God is the owner of everything, that means we need to handle it all in a way that pleases Him.
· The word in the Bible that best describes our role is steward. Now, a steward is simply a manager of someone else's stuff. We are to be the managers of whatever the Lord gives us. And 1 Corinthians 4:2 tells us: "It is required in stewards that one be found faithful."
· God wants us to be faithful regardless of how much we have. In fact, in Luke 16:10 Jesus said, "He who is faithful in a very little thing is faithful also in much"
· Most Christians have been taught how to handle only 10 percent of their income God's way—the area of giving. And although giving is crucial, so is the other 90 percent, which most people have learned to handle from the world's perspective.
· Since most people have not been equipped to handle 100 percent of their money God's way, this often leads to bad financial decisions and painful consequences. But here's the good news. We don't have to wonder. We don't have to guess. Everything you need to know about handling money is found in the Bible.
Howard Dayton's been our guest today. You can find his book, Money and Marriage God's Way wherever you buy books online.
Here are a couple of questions we answered from our callers on today's program:
· My job offers a TSP plan. My husband and I both have funds going into this program. We split it 50/50 into two different ones. Is this wise?
Ask your questions at (800) 525-7000 or email them to Questions@MoneyWise.org. Visit our website at MoneyWise.org where you can connect with a MoneyWise Coach, purchase books, and even download free, helpful resources like the MoneyWise app.
Like and Follow us on Facebook at MoneyWise Media for videos and the very latest discussion! Remember that it's your prayerful and financial support that keeps MoneyWise on the air. Help us continue this outreach by clicking the Donate tab at the top of the page.
Featured Resources From MoneyWise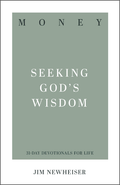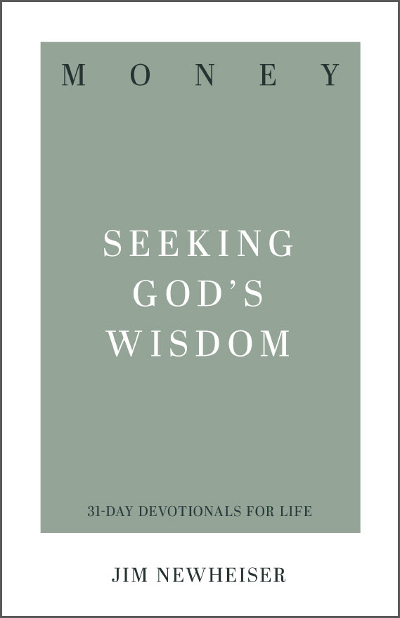 Money: Seeking God's Wisdom 31-Day Devotional
Don't be ruled by external financial pressures and circumstances. Our security is not found in money or possessions. A strong foundation for true financial success usually involves a change in perspective rather than in income. Biblical counselor Jim Newheiser's reflection questions and practical exercises, paired with Scripture's wisdom on financial and work-related topics, point you toward fiscal responsibility on earth and treasure in heaven. In this 31-Day Devotional, biblical counselors and Bible teachers guide you through Scripture passages that speak to specific situations and struggles, inspiring you to apply God's Word to your life in practical ways day after day. Request your copy with your gift of any amount to MoneyWise. Your generous donation helps expand our outreach to share God's financial principles with others.
Get Yours Today!