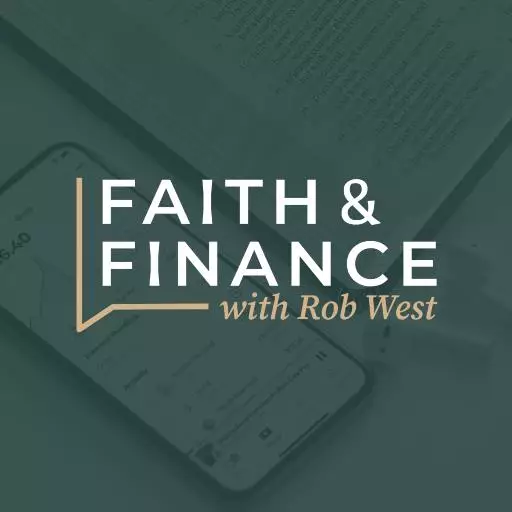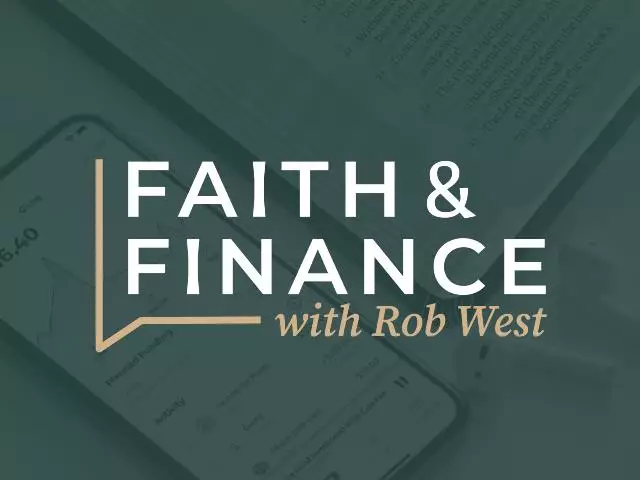 Discipline and Freedom: A Paradox
January 21, 2021
Solomon had enough wealth to do whatever he wanted, yet he writes in Proverbs 25:28, "A man without self-control is like a city broken into and left without walls." In other words, left to our own whims and desires, we self-destruct. In order to be free, we must have discipline. It's a bit of a paradox as Rob West and Steve Moore point out on the program.
A paradox is something that seems to contradict itself. It seems to mean one thing, but actually means the opposite. This can be true of both "discipline" and "freedom."
· "Discipline" as a verb means, "to teach." A disciple is a student. "Discipline" also has a negative connotation. We often use the word to mean punishment. We see it as being restrictive or limiting our ability to do what we want. Given our nature, we'd rather not limit ourselves. The paradox is that discipline, or self-restraint, doesn't really limit us, but rather focuses our options. In the case of money, living on a budget helps us spend our limited resources in a way that yields the best results.
· "Freedom" also has a negative and positive connotation. Financially, we think freedom means we can have anything we want. But unless you have unlimited amounts of money and pay cash for everything, there are limits to what you can buy. Spending more than you have brings on debt, which scripture says is enslaving. That's the opposite of being free.


· True freedom requires discipline or it leads to disaster. Discipline only appears to constrain us while freedom only appears to allow us to have anything we want without earning it. The opposite is also true. Without discipline there can be no real freedom. Hebrews 12:11 reads, "For the moment all discipline seems painful rather than pleasant, but later it yields the peaceful fruit of righteousness to those who have been trained by it."
Next, Rob and Steve answer some questions from our listeners:
· I've heard you say that you should only keep two credit cards in order to help your credit score. Why is that?
· We've sold our 15-acre farm. We now live in a camper on an acre of land that we'd ultimately like to build on. Is there a specific type of savings account we can put our money in that would earn some interest and help us save up toward building our next home. (Rob suggested online, high-yield savings accounts. He mentioned BankRate.com as a resource to compare banks. Three banks he likes are Ally, Capital One 360, and Marcus.)


· I want to refinance my mortgage and shorten the term from 30 years to 15 years. The amount I pay each month would go up and the lender wants to add the closing costs into the amount of the mortgage, but the PMI will drop off. Is this a good deal?


· I'm interested in faith-based investing. Can I do that through my 401k at work? (The caller referenced InvestEventide.com. Rob also suggested going to FaithDrivenInvestor.org.)


If you have a question you'd like to ask on the program, call (800) 525-7000 or email Questions@MoneyWise.org. Visit our website at MoneyWise.org to connect with a MoneyWise Coach, purchase books, and even download free, helpful resources like the MoneyWise app.
Like and Follow us on Facebook at MoneyWise Media for videos and the very latest discussion! Remember that it's your prayerful and financial support that keeps MoneyWise on the air. Help us continue this outreach by clicking the Donate tab at the top of the page.
Featured Resources From Faith & Finance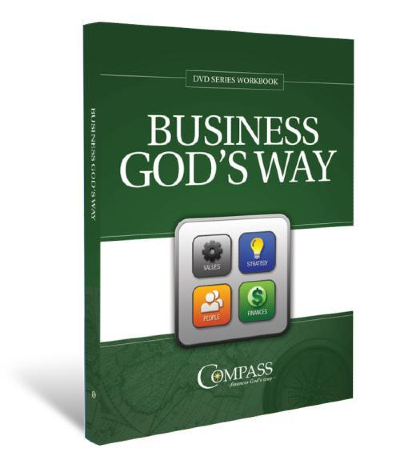 Business God's Way Workbook
While managing how you spend, save, and give is important, understanding the biblical principles of earning money in work and business is critical, too! The Business God's Way book will improve your business and your finances. Learn what God says about operating a business and handling money. Business God's Way is for everyone in business—the CEO or manager of a department, small business or large, prosperous or struggling, whether a business is a startup or well established. Request your copy with your gift of any amount to FaithFi. Your generous donation helps expand our outreach to share God's financial principles with others.
Request Yours