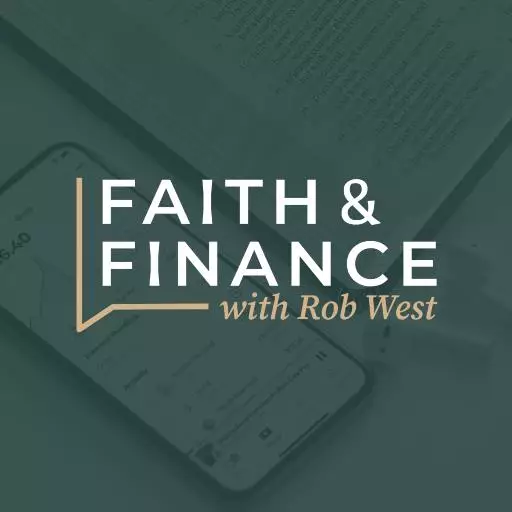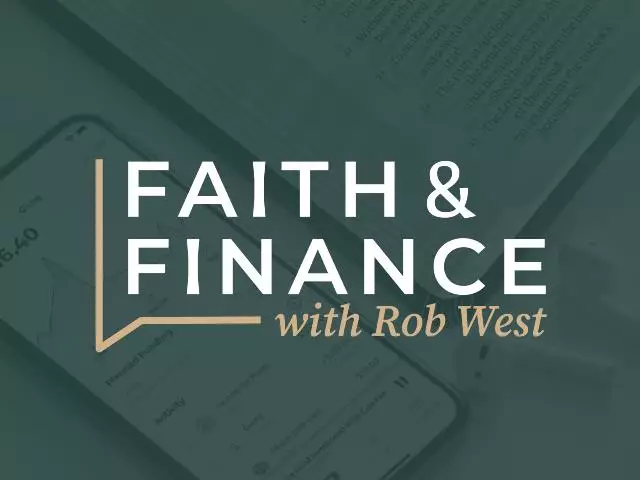 Connecting the Dots Between Faith & Finances with Sharon Epps
July 1, 2020
Most Christians understand the spiritual concept of stewardship, but do we always carry that into practical matters? Next, how can we actually handle the resources God's given us? Well, that's what we're here for, to help you connect the dots between faith and finances. First up today, our host Rob West welcomes Sharon Epps of Kingdom Advisors for her insights on applying God's financial principles to our lives. Then it's your calls and questions at 800-525-7000.
• The most foundational biblical financial principle we have to learn as believers is that God owns it all. Psalm 24:1 says, The earth is the Lord's and everything in it.
• That principle— God owns it all— gives definition to my role in life. I'm not an owner - I'm a manager. As a manager, my job is to find out what the owner wants me to do with his money. The best question I can ask each day is, God, what do you want me to do with your money.
• One of the best known passages on stewardship is the Parable of the Talents in Matthew 25, but from the owner's perspective, God's perspective. The Owner had enough, he could be trusted, and he entrusted the stewards with valuable resources BUT he did have expectations on how they would be used.
• If we are listening to God and asking the question, what would you have me do with your money? Then we might plan one direction and he might direct us another. God's redirection is not always about giving money away. You have to be ready and obedient when that happens.
• There's a tendency to think that if I surrender my finances to Christ … He's going to take everything away from me. But that's certainly not biblical.
• 1 Timothy 6:17 teaches, "Instruct those who are rich in this present world not to be conceited or to fix their hope on the uncertainty of riches, but on God, who richly supplies us with all things to enjoy.
• You can do four things with money … live, give, owe and grow … meaning you can spend it for living … give it away … pay down debt … and save for the future.
• You can do four things with money, live, give, owe and grow, meaning you can spend it for living, give it away, pay down debt, and save for the future.
On today's program we also answer your questions:
• My wife and I have a good amount of savings and very little debt. We are thinking of refinancing, but is now a good time? Should we invest the money instead of using it to refinance?
• I have a whole life policy that has a cash value. My husband and I are looking to relocate. With the market values, we are thinking of borrowing 85% to help with relocating and paying down current debt and renovating. What is your opinion on borrowing on a whole life policy?
Ask your questions at (800) 525-7000 or email them at questions@moneywise.org. Visit our website at moneywise.org where you can connect with a MoneyWise Coach, purchase books, and even download free, helpful resources.
Like and Follow us on Facebook at MoneyWise Media for videos and the very latest discussion! Remember that it's your prayerful and financial support that keeps MoneyWise on the air. Help us continue this outreach by clicking the Donate tab at the top of the page.
Featured Resources From Faith & Finance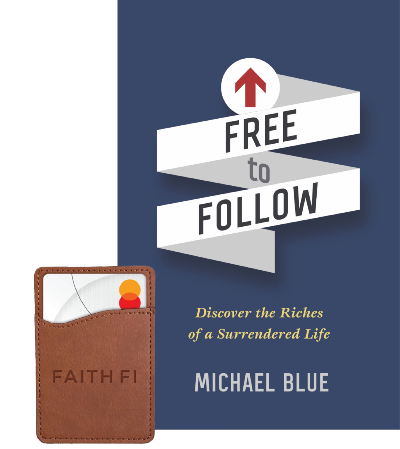 The Free to Follow Package
Free to Follow is a call to surrender everything to Jesus and start following in his way. It takes us in-depth into what the Bible says about money and possessions and offers the challenge to rid ourselves of any baggage in how we view and use money. Ultimately, Free to Follow is a call to hunger after God that results in freedom and joy. This package also includes the new FaithFi phone wallet as a convenient reminder to integrate your faith and finances in daily money decisions! This high-quality, brown leatherette, RFID-protected wallet sticks to the back of your phone and can securely hold up to three cards. Request the Free to Follow Package with your gift of any amount to FaithFi. Your generous donation helps expand our outreach to share God's financial principles with others.
Request Yours