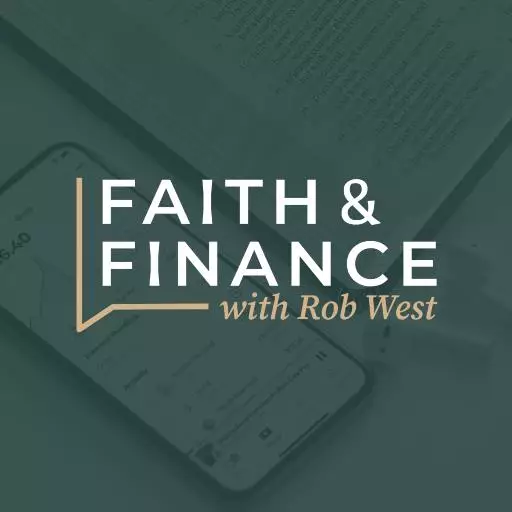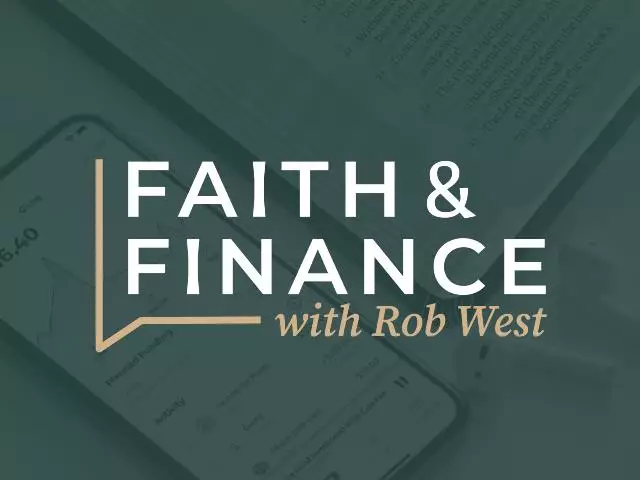 5 Small Stones To Slay Your Finances
March 19, 2020
"Then he took his staff in his hand chose five smooth stones from the stream and with his sling in his hand, approached the Philistine." That's 1 Samuel 17:40 where David went out to do the impossible—slay Goliath. Do you ever feel like you're facing overwhelming odds when trying to get out of debt? Kingdom Advisors President Rob West has some easy ways to improve those odds.
• Pay a little more of your mortgage or car loan each month. Paying just $50 extra on a 30-year, $200,000 mortgage at 3.5% interest will cut your mortgage balance by over $12,000 and reduce the payoff time by 2-1/2 years! Just make sure the extra payment is applied to the principal each month. You can do the same with a car loan.
• Organize your financial documents. One reason you may not feel you have control of your finances is because you're afraid to see the big picture. By pushing through that fear to force yourself to get all of your credit card statements and other bills organized is a huge first step in getting your debt paid off.
• Monitor your progress. It's encouraging to see the headway you're making paying down debt and watching your savings grow. There are plenty of free, online calculators you can use for debt reduction and retirement investing, too. And celebrate when you achieve a small goal (within your budget, of course)!
• Think used. It's easy to head out to the big box stores and buy furniture, appliances and clothing. But you can almost always find used things. It takes more time and effort, but the Internet has made it much easier to find quality used items. If you sharpen those skills and get in the habit of doing it, the savings are substantial.
• Cancel something. Many unused subscriptions are digital. You may have signed up for an app during a free trial period and now you're being charged every month. Go over your statements, hunt down unused subscriptions and cancel them.
• Visit MoneySavingMom.com. Our friend, Crystal Paine, has made a career out of saving money and has loads of useful tips!
On today's program we also answer your questions:
• My wife and I are in our mid-20s and we have $50,000 in student debt but we both gross about $100,000 a year. Should I buy a house or rent it?
• I'm paying an extra $1,000 a month to more quickly pay off my mortgage. Now I'm thinking that I should be investing that amount each month instead! What would you do?
• Under what situation is it better to rent rather than to purchase a house?
Ask your questions at (800) 525-7000 or email them at questions@moneywise.org. Visit our website at moneywise.org where you can connect with a MoneyWise Coach, purchase books, and even download free, helpful resources.
Like and Follow us on Facebook at MoneyWise Media for videos and the very latest discussion! Remember that it's your prayerful and financial support that keeps MoneyWise on the air. Help us continue this outreach by clicking the Donate tab at the top of the page.
Featured Resources From Faith & Finance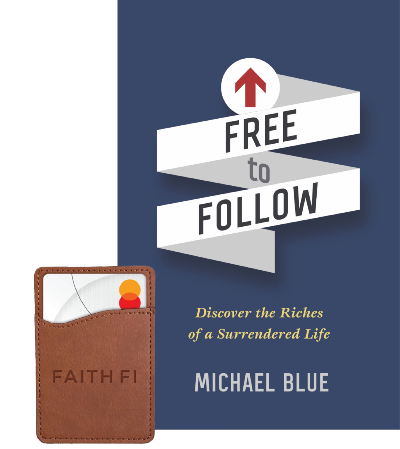 The Free to Follow Package
Free to Follow is a call to surrender everything to Jesus and start following in his way. It takes us in-depth into what the Bible says about money and possessions and offers the challenge to rid ourselves of any baggage in how we view and use money. Ultimately, Free to Follow is a call to hunger after God that results in freedom and joy. This package also includes the new FaithFi phone wallet as a convenient reminder to integrate your faith and finances in daily money decisions! This high-quality, brown leatherette, RFID-protected wallet sticks to the back of your phone and can securely hold up to three cards. Request the Free to Follow Package with your gift of any amount to FaithFi. Your generous donation helps expand our outreach to share God's financial principles with others.
Request Yours