Wilderness
By Marilynn Chadwick
"Jesus repeatedly left the crowds, though, stealing away into the wilderness to pray." —Luke 5:16 VOICE, emphasis added
Nothing about the wilderness sounds appealing. Empty, lonely, barren. Yet Jesus often withdrew to talk with his heavenly Father. The Son of God felt the need to separate himself from the world for the purpose of prayer. I wonder what this means for you and me?
Back in those days, it took effortto be alone. Families were big. Homes were small. Rooms were shared. Sometimes animals lived in the lower level. Think of the noise and chaos.
Jesus often arose early. Wilderness was the place where he got away from distractions. It's where he spent the night in prayer over the selection of the 12 disciples. It's where he prayed for power. It's where he met God.
The wilderness is also where Jesus met the devil and wrestled over his calling and purpose on earth. For Jesus, the wilderness was full of defining moments in his ministry.
Do you suppose he had a favorite spot? Under a tree, with a view over Jerusalem. Oh, Jerusalem... he wept as he prayed over the city. The wilderness reverberated with the voice of the Son of God as he cried out to his Father for the needs of a broken world.
Jesus knew that wilderness time is crucial to a powerful prayer life: "But when you pray, go away by yourself, shut the door behind you, and pray to your Father in private. Then your Father, who sees everything, will reward you" (Matthew 6:6 NLT).
Where do you go to feel close to God? Your room, a favorite chair, surrounded by nature? "I encounter God in places where I feel small," a friend once said. Does that describe you?
I encourage you to find a secret place where you can shut the door to the outside world. Go there to meet with God often. Spend time in God's Word and prayer. If Jesus required time to listen to the Father's words and interact with him through prayer, how much more do we?
Lord, draw me to times of wilderness. Help me carve out the firstfruit of my day to seek you. "Morning by morning I lay my requests before you and eagerly watch for the answers" (Psalm 5:3, paraphrased).
---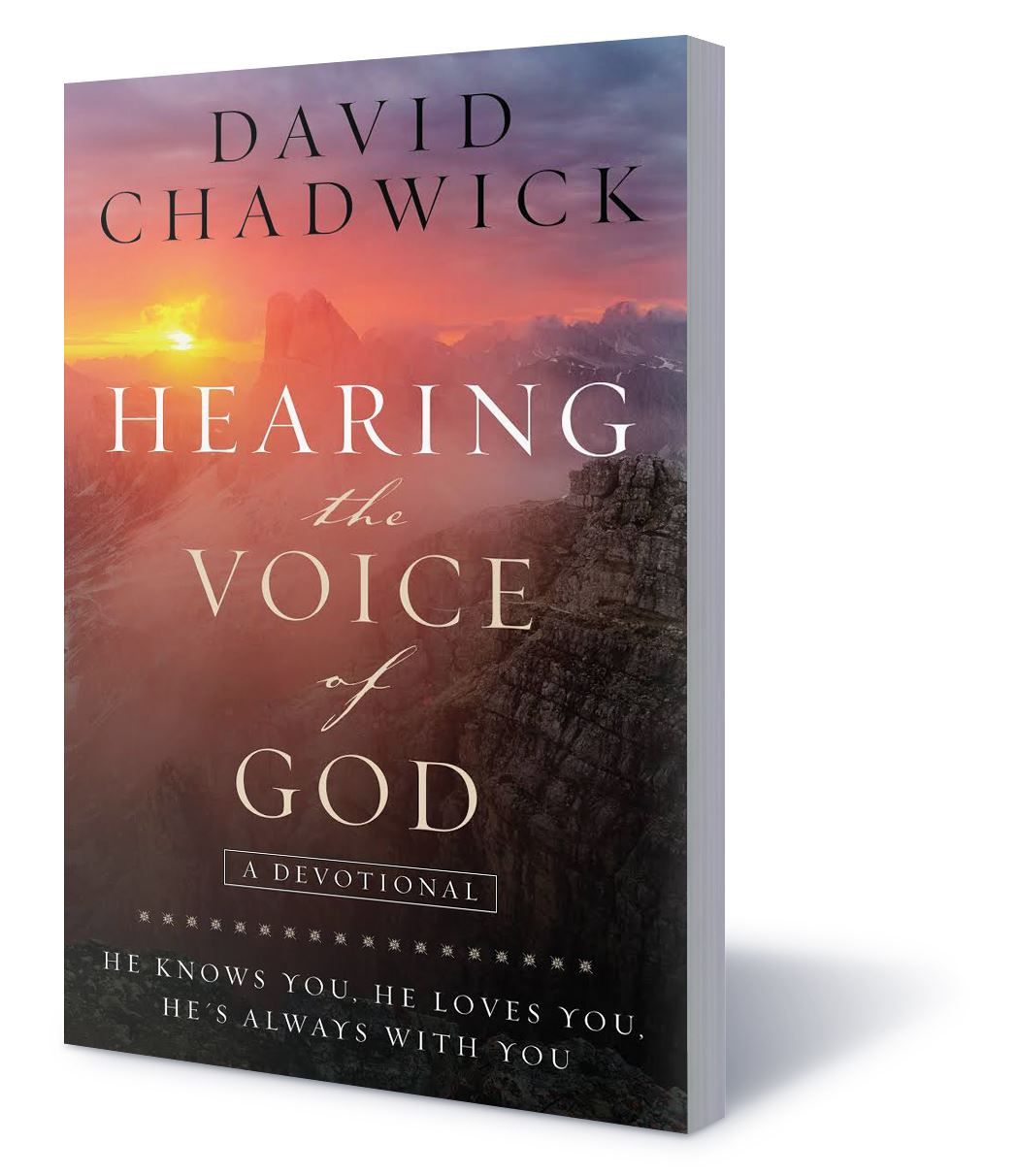 Experience the transforming power of hearing God's voice
Hearing from God through His Word brings you life-changing wisdom and confidence.
That's why we want to thank you for your gift today by sending you a copy of Hearing the Voice of God by Pastor David Chadwick. It'll show you:
How to hear the voice of God through His Word
The incredible depths of God's love for you
How to develop a deeper and stronger relationship with God
Insights and inspiration for your life with Christ
God wants to communicate with you, and Hearing the Voice of God, takes you through the Gospel of John to show you how to hear God speaking powerfully and personally through His Word.
Don't miss all you can gain from this powerful 4-month devotional book. And don't miss your opportunity to give below to give more people a reason for hope in Jesus.
Thank you!
For more from Moments of Hope, visit us at MomentsofHope.org.