Break My Heart!
By Marilynn Chadwick
Does prayer make a difference? Is it possible or even practical to "pray without ceasing" in such a busy, noisy world? I've learned that prayer is more organic than most people think. Raw honesty with God and a surrendered heart invite him into our real-life situations.
When I remind God that I'm available to pray for his world, I find I become more alert to what's happening beyond my own walls. Perhaps I'll read about a terrorist attack in England or the persecution of believers in China. An internet article about human suffering somewhere in the world catches my eye, so I pray briefly. I remain alert to further mention of the need and find I'm reminded to pray – quietly, simply, again and again.
If you ask God to "break your heart for the things that break his," I feel sure you will see your prayer life take flight. That's the subject of my book Sometimes He Whispers, Sometimes He Roars. It's the story of how my day-to-day living took on new vibrancy as prayer opened my eyes to the human suffering along my path.
I might strike up a conversation with a young mother in the grocery store, only to find she was a victim of domestic violence. Once, while on a layover in the Phoenix airport, I sat next to a nervous young soldier named Jesse, who was headed for combat duty in the Middle East. I promised I'd pray for him. "Soldier Jesse" has a spot on my prayer list.
I've seen amazing answers to prayer both in my own little world and God's larger world. My prayer journey has taken me to places within my own community I never knew existed. I even ended up in the offices of two African Presidents for whom I had prayed.
I'll leave you with this question: Is your prayer life a "so what?" or a "SO THAT!" One reason God calls us to pray is "so that" we'll be available to do his will.
Dare to pray this dangerous prayer: "Break my heart, God, for what breaks yours," and watch what happens. You might even discover that you become the answer to someone else's prayer.
---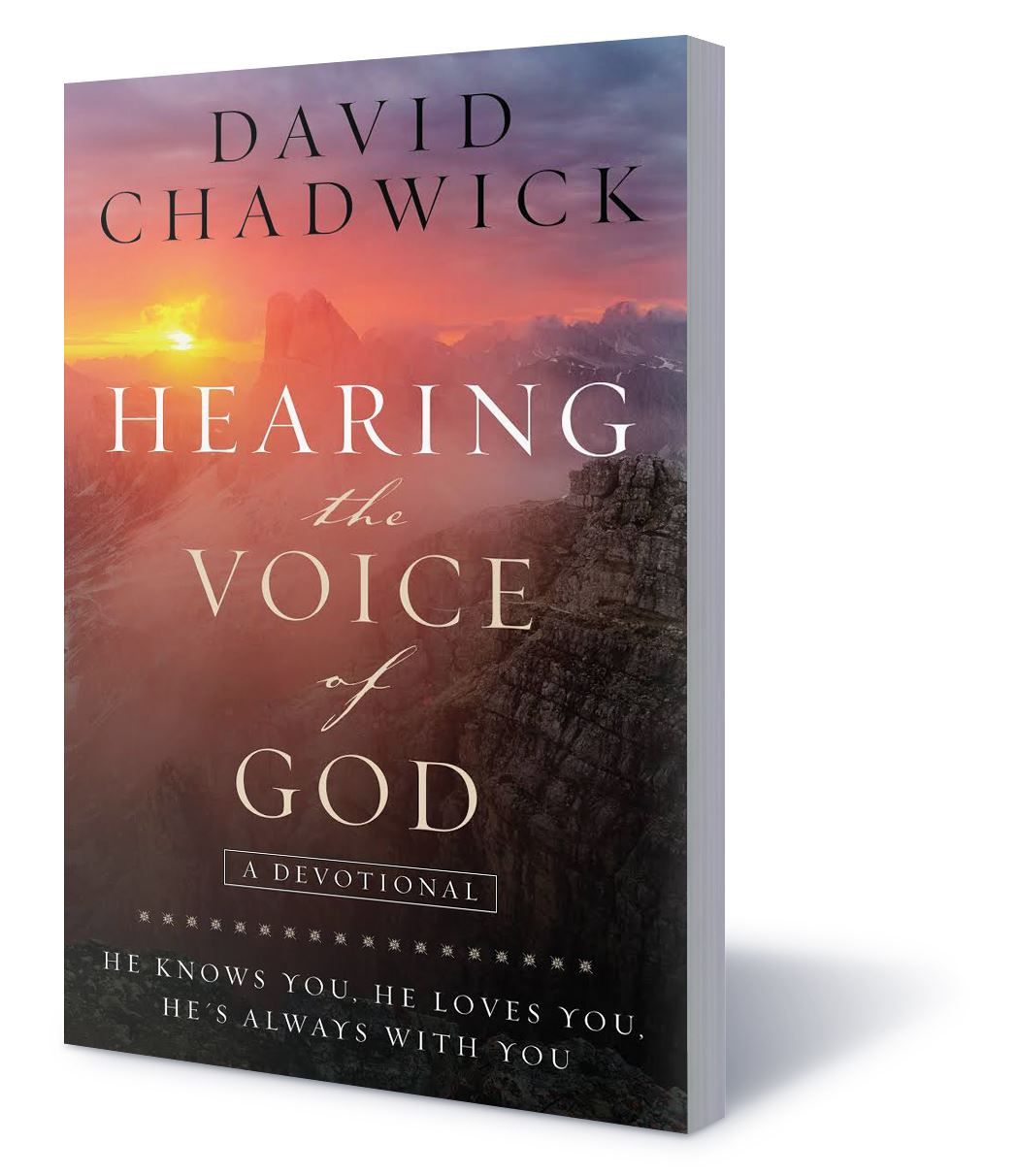 Experience the transforming power of hearing God's voice
Hearing from God through His Word brings you life-changing wisdom and confidence.
That's why we want to thank you for your gift today by sending you a copy of Hearing the Voice of God by Pastor David Chadwick. It'll show you:
How to hear the voice of God through His Word
The incredible depths of God's love for you
How to develop a deeper and stronger relationship with God
Insights and inspiration for your life with Christ
God wants to communicate with you, and Hearing the Voice of God, takes you through the Gospel of John to show you how to hear God speaking powerfully and personally through His Word.
Don't miss all you can gain from this powerful 4-month devotional book. And don't miss your opportunity to give below to give more people a reason for hope in Jesus.
Thank you!
For more from Moments of Hope, visit us at MomentsofHope.org.