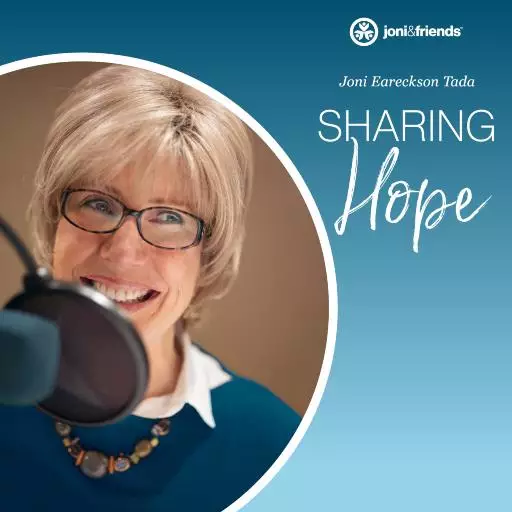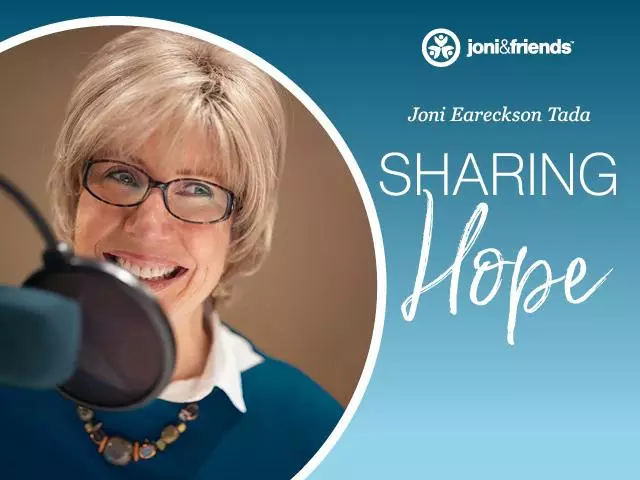 Wheels in Cuba
March 1, 2019
Hi, I'm Joni Eareckson Tada and welcome to Joni and Friends.
Where we sure do love "Wheels for the World". It's our program where we take refurbished wheelchairs and Bibles to very needy disabled children around the world who crawl in the dirt and cannot go to school for lack of a wheelchair. Our trained physical therapy volunteers do such a great job. They hand-fit each wheelchair to whatever disabled child or adult. These disabled people hear the good news, they receive a Bible in their own language, and their family is connected with a caring church who provides follow-up. It's a great outreach and my husband Ken and I love participating on "Wheels" trips.
I remember when Ken and I landed in Havana, Cuba on one of our "Wheels for the World" trips. My power wheelchair really threw the airport officials into a tizzy, and I they escorted me to an airport doctor's office. Uh, they looked at my chair and I think they thought I was "sick" and I needed supervision before boarding our connecting flight to Santiago de Cuba. This really irked me because I knew it was going to delay our team as well as our chartered flight. I shook my head, thinking, God, why now? Why this? Well, I was taken to a small office where I met two female doctors and a disabled woman who was also waiting (no one spoke English in this little room). And looking around, I realized, Lord, I think I see what you're doing here; this is a unique opportunity, a chance to evangelistic-ly think outside the box. I got a feeling you want me to do an "outreach" right here with my high school Spanish.
So, I began to sing out loud in Spanish (Joni singing in Spanish). It was the only Christian song I knew. And oh my goodness, did that get people's attention. I then asked in halting Spanish, (Joni speaking in Spanish). The two doctors stared at one another. One asked in Spanish, "We see you are an American. Why, why are you in our country?" And again I explained in my high school Spanish that we were bringing (Joni speaking in Spanish) wheelchairs and Bibles as gifts to the disabled people of Cuba. I went on to describe the mandate of our Savior to go into all the world and share the good news. "What is this good news?" she asked in a softer voice.
And at that, her fellow doctor brightened, ran up back to her cubicle, and returned holding a battered, bent-paged Bible she had gotten from a Josh McDowell outreach like decades earlier. And before I knew it, this doctor began explaining the gospel in sixty-mile-an-hour Spanish to her coworker. It was clear that this Christian doctor had just been waiting, and she'd been praying for an opportunity to open up and share Christ with her friend, and suddenly it all happened with me and my song. This Christian doctor then found the courage to share her faith in Jesus! And I sat there and watched in amazement as the Christian doctor pointed to various passages in Romans and then back at the Gospels. Her fellow doctor, the unbeliever, was fascinated and she looked up and kept smiling at me… actually, both of them smiled at me. And I could tell there had been a real breakthrough.
Who knows what you might get started once you take that first step of faith and share a word about your Savior! The challenge is to think outside the box, right? and go beyond the program, and reach the people God places in your path right then. So, would you please pray right now for our "Wheels for the World" team today as they head to the Dominican Republic with wheelchairs and Bibles, all to the end of leading Spanish-speaking people to Christ. Just like those two doctors in Cuba. Hey friend, at Joni and Friends we'd like to pray for you so share with us your thoughts and your prayer needs at joniandfriends.org.
By: Joni Eareckson Tada
© Joni and Friends
Featured Resources From Joni Eareckson Tada: Sharing Hope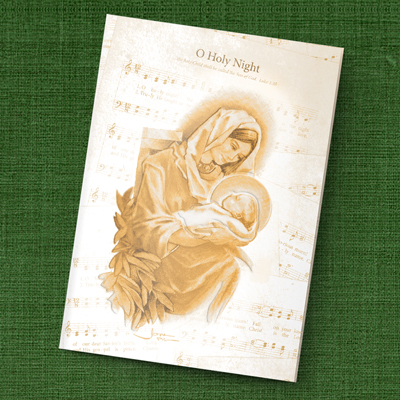 O Holy Night - Christmas Cards
Joni loves sending Christmas cards and singing Christmas hymns! This year her new Christmas card brings the two together. Featuring Joni's rendering of Mary cradling Jesus, set against a background of "O Holy Night" sheet music, this elegant card will bring the joy of the season to your friends and family members.
Order Yours!