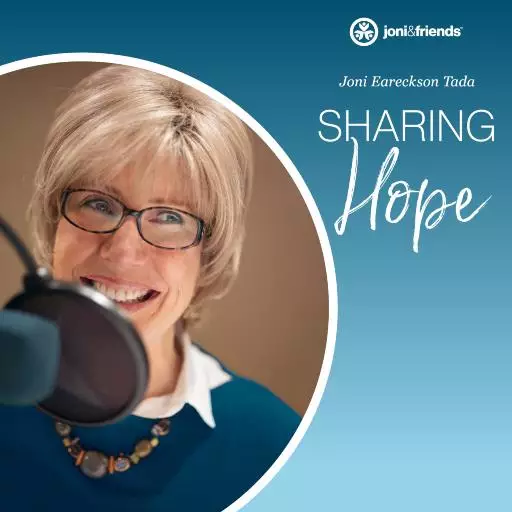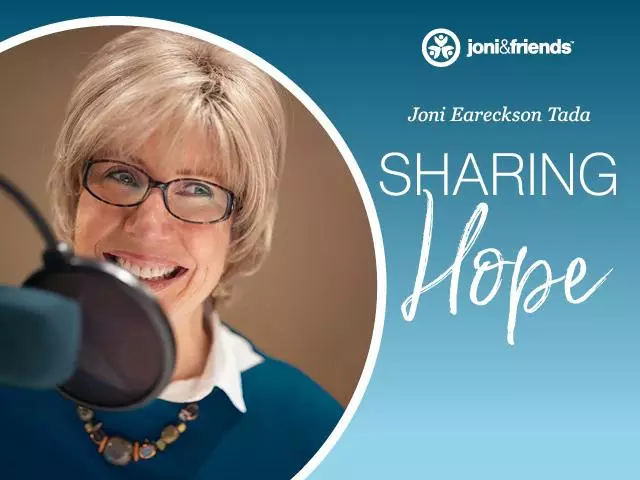 O Happy Day!
February 26, 2019
This is Joni Eareckson Tada and welcome to "Joni and Friends."
If there's one thing God has opened the eyes of my heart to, it is this: to live each day with an eye on eternity. Oh, my goodness… Live with the goal of investing in the heavenly kingdom. And there something else I might pray almost every morning, I'll pray "Lord, I'm not satisfied with the Joni I was yesterday. Today, I want to partner with your Holy Spirit to be changed, be transformed. I want to become more like Jesus than I was yesterday." That's a great prayer, as well as a great perspective.
And it's why, every morning when I wheel into the Joni and Friends International Disability Center, our headquarters, I cannot help but sing. Coming through the front doors, it might be "Every Day with Jesus Is Sweeter Than the Day before" or going up the ramp to the 2nd floor it will be "Happy day, happy day, when Jesus washed my sins away — he taught me how to watch and pray, and live rejoicing every day. Happy day, happy day when Jesus washed my sins away." Some people ask why I sing so much, and I tell them that I have to. With me in this wheelchair I don't trust my emotions one bit; I know I am way too prone to let pain and paralysis ambush my attitude for the day, and so I rule my emotions by not just talking to my soul (as did King David when he said to himself, 'Oh soul, why art thou so downcast?'). No, more than talking to myself, I'll singing to myself.
Sometimes we are only prone to praise God or singing worship songs when life is good, and we feel that the coast is clear, the bills are paid, and it's smooth sailing. When circumstances are delightful, when things are good, we feel that God is good. But then if the circumstances turn sour, it's another story, isn't it? When things go haywire, it's "Okay, okay, God, what's going on here? What's up with this? Like what's happening? Have you forgotten me here?" The sun does not always shine, birds do not always sing, and the sky is not always clear of clouds. Life is hard — and most often, that is when we have a tough time singing praise to the Lord.
We're so influenced, we're so prone to let our circumstances — whether good or bad — we're so inclined to let the situation of the day dictate our view of God for the moment. But time and again, the Bible tells us that God is the same good, happy Father in bright times, as He is in devastatingly difficult times. He does not change, no matter what our circumstances. Deuteronomy Chapter 7, verse 9 says, "Know therefore that your Lord your God is God; He is faithful. He is the faithful God, keeping His covenant of love to a thousand generations of those who love Him and keep His commands."
So friend, let that fact sink in and it'll help you live each day with an eye on eternity. A fact like that will get you actively engaged in your own sanctification each morning, especially when you wake up, and who knows, you may be tone deaf, but He'll put a song on your heart. The book of Hebrews describes God as the Father "with whom there is no shadow of turning." Scripture alone should be our frame of reference for who the Lord is rather than our circumstances being that frame of reference. So today, whether it's grand or gloomy, whether it's happy or hard, sunshine or rainy, sunny or sour remember: Every Day with Jesus is Sweeter Than the Day Before."
By: Joni Eareckson Tada
© Joni and Friends
Featured Resources From Joni Eareckson Tada: Sharing Hope

Majestic Mountain Set
This elegant cutting board and tea towel set makes the perfect gift for any occasion. Both pieces feature Joni's inspiring "Majestic Mountain" artwork, and the encouraging words of Psalm 36:5,6: "Your love, O LORD, reaches to the heavens, your faithfulness to the skies. Your righteousness is like the mighty mountains."
Get Yours Today!