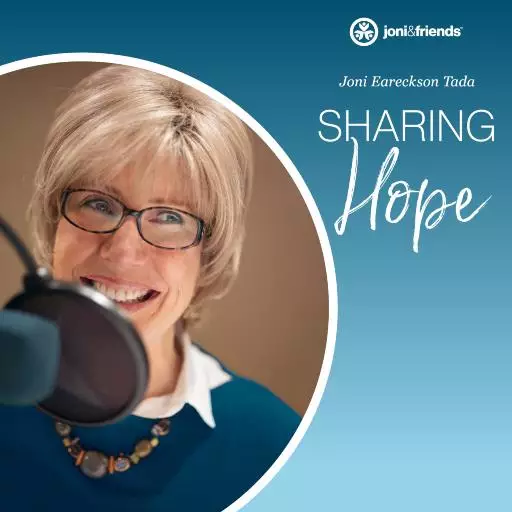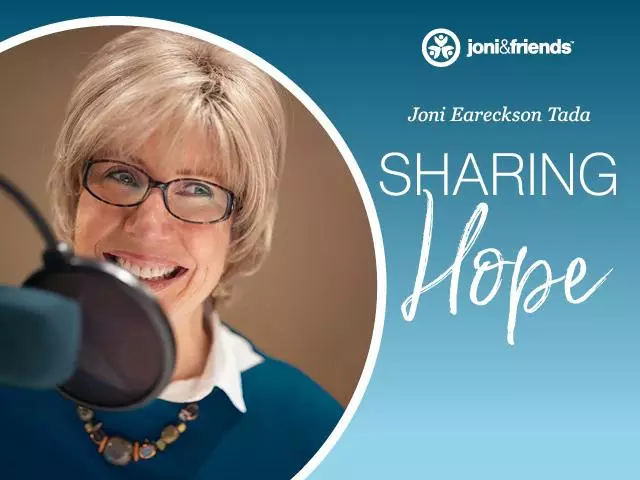 The Prayers of Joel
February 21, 2019
Hi, I'm Joni Eareckson Tada with a great story about the power of prayer.
I was at BWI Airport outside of Baltimore city and waiting to go home. Unfortunately, our flight was late, and the seats in the waiting area of gate D-7 were full. My traveling companions, Judy and Bunny gathered around me to pray, something we always do before flights. But this prayer was a little different. Bunny knew I needed a lift. She knew I was pretty down over a number of things, including the disappointing news that a certain foundation in Baltimore, my hometown of all things, had just turned down our funding request for a project to help disabled children overseas. I was discouraged. We were so hoping, we were so sure that the funding would come through, because without it the project just wasn't going to happen.
So, as we gather together to pray, Bunny reached for our hands, and, after a few words of praise and thanksgiving, she said, "Lord, would you please send forth the corn and the wine and the oil. Send forth the early rains, the late rains, and produce a wonderful crop of blessings." Her words were quietly spoken but laced with such power, conviction and confidence: God sending forth the corn and wine and oil, the early rains? I recognized these words in her prayer from Joel Chapter 2 verse, 19. That passage of Scripture is about Israel's desperate plight, and the prayer is pretty much Joel's earnest, last ditch, it-ain't-gonna-happen-without-you, God, prayer.
As we continue to huddle and quietly pray, I suddenly sensed the presence of a fourth and fifth person who joined our huddle. It was a husband and wife, we learned later, who had entered our circle right then and crowded close. Together they punctuated Bunny's prayer with quiet affirmations, saying, "Yes, Lord." When Bunny said amen, I looked up and saw the husband folding a hundred dollar bill into Bunny's hand. Then as suddenly as these two appeared they had to rush off to catch their flight. I didn't even get their names to thank them. I tell you, when Bunny opened her hand, we kept staring at that $100 bill, but it didn't surprise us. When Bunny prays, things happen. "Joni," she said, tucking the bill into my coat pocket, "forget your disappointment, sweetheart. Have hope, for this gift is the first fruits of what God will supply."
And she was right. Ultimately, God supplied our need and those disabled children were given wheelchairs and the message of salvation, along with their families. Yes, because Bunny prayed in faith, but she has also learned how to pray using God's own words, from the Bible, such as she did when she referenced in her prayer that passage from the book of Joel. When we use God's word in our prayers, it's like talking to Him in His own language, His dialect, so to speak. And that has to have power, right? It's what gives confidence and conviction. Because the Bible tells us there are two things God honors and exalts above all else: His name and (you guessed it) His Word. Prayer that is spiced with His Word is exalted prayer. Its powerful prayer!
First Thessalonians Chapter 2 says that we should accept the Word as it actually is, the Word, the very language of God which is "at work" in any of us who believe. So today, put Scripture to work in your prayers. As you read the Bible, underline portions that speak to your heart, make them personal, and then pray them right back to God. After all, the Lord sure loves to hear people speak in His language.
By: Joni Eareckson Tada
© Joni and Friends
Featured Resources From Joni Eareckson Tada: Sharing Hope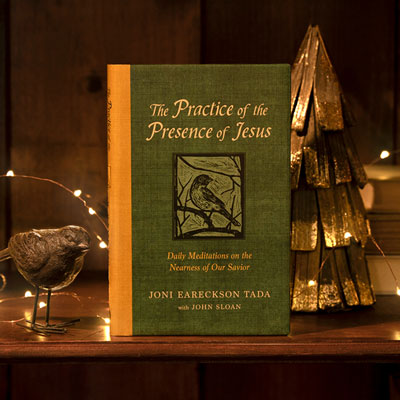 Practice the Presence of Jesus
Discover the secret to peace, joy, and hope in times of anxiety as the beloved author of Joni weaves contemporary insights with the timeless wisdom of seventeenth-century monk Brother Lawrence.The Practice of the Presence of Jesus offers wisdom from these two everyday saints, writing nearly four hundred years apart, that teaches you how to experience the nearness of God in your life. Through rich devotional content from Brother Lawrence's Practice of the Presence of God, and through original art and new meditations from Joni, you'll encounter a unique weaving of past and present spiritual reflections on a God who never changes.As we recognize God with us moment by moment, our mundane becomes holy. Our pain becomes peace-filled. And our uncertainties fade into the greatest, most certain hope of all.
Get Yours Today!