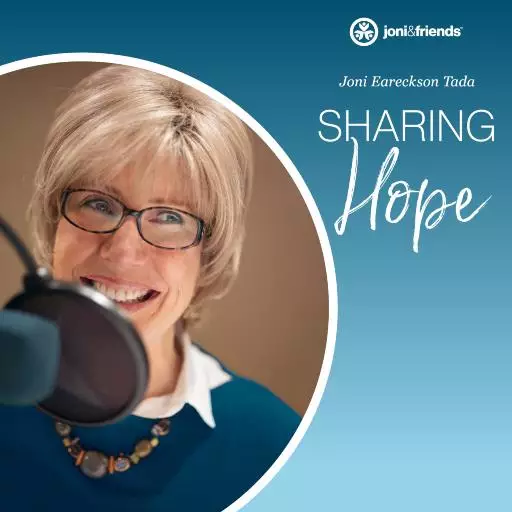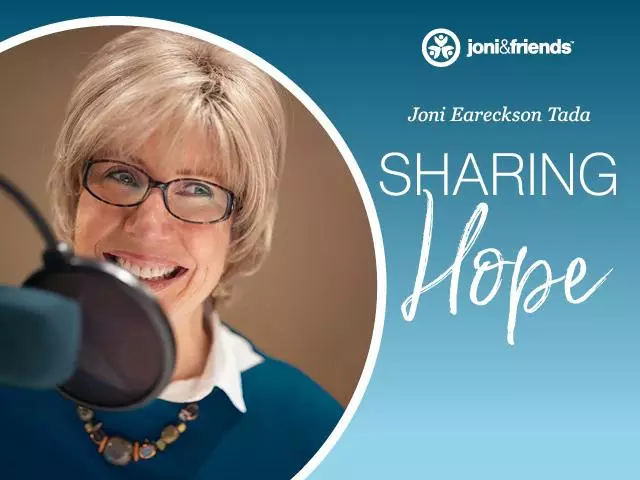 The Contaminated Spoon
February 12, 2019
Hi, I'm Joni Eareckson Tada thanking God for His protection.
And speaking of protection, I love Psalm 5, where it says, "But let all who take refuge in You. [Oh Lord] be glad; let them ever sing for joy. Spread Your protection over them that those who love Your name may rejoice in You."
I love that because when God protects us, it's great cause for rejoicing, I have a fun story to prove that. Some years ago, as I was getting ready to go to Africa with Wheels for the World, I was stuck with every kind of needle, from yellow fever shots to hepatitis. I took malaria pills. I took immune boosters. And when I left the doctor's office, I relaxed, knowing I had done every responsible thing from my end, and now I was under God's protection. While overseas, I was doubly careful with the food and water, not eating anything from kiosks on the street or in homes (although my friends did). I pretty much stuck to our hotel restaurant. I became doubly cautious when, midway through our trip, everyone else was running to the restroom. They looked at me and kind of went, "uh-oh!" We all knew that if I became sick like that, it would be awful; it would be impossible – I just can't get up out of my wheelchair and run to a bathroom!
In my efforts not to become ill, mealtimes were a challenge. To make things worse, I lost my special spoon again (it's the one I feed myself with and it has a certain length and an angle so it fits snugly into my arm splint). Well, it got lost. My friend thought she had cleaned it off after breakfast and put it back in my handbag. But we looked and it wasn't there. I was so demoralized, knowing that someone would have to feed me all the time. We looked at my suitcase, under the bed; we called the restaurant I was at the night before. Nothing! I asked the Lord to show me where that spoon was, but He was strangely quiet on the subject.
But right near the close of the trip during our last meal, I was suddenly struck by a crystal-clear thought. I had the strongest impression, as though the Holy Spirit were speaking to me, saying: "Joni, you lost your spoon because it was contaminated. Had you used it, you would have become sick." Immediately I shared this with my friends at the table. One of them dropped her fork and gasped. She said, "God just told me that exact same thing this very instant." When we talk about it, it was obvious. I mean, other people are constantly handling that spoon with their hands. It sits on tables. Once in a while, people forget to wash it thoroughly; they only wipe it. In Africa that's asking for trouble. That spoon could easily become full of germs. My friends and I were amazed. God was no longer quiet on the subject. Neither was I. It was just like Psalm 5: "Spread Your protection over them that those who love Your name may rejoice." Really, I kept rejoicing; I kept praising Him and happy to not only be healthy, but to be able to hear His reasons for "losing" my spoon.
We say it all the time. We pray to the Lord, "Deliver us from evil." God answers that prayer with a resounding "I will," yet we cannot see the thousands of ways He does it every day. But He does. Time and again, He is protecting us. In fact, if you have especially observed how God has spread His protection over you, then take a moment, take all day, rejoice. Thank Him and give Him praise. Every day, our great God is delivering you and protecting you. And guess what, I lift my spoon to that! Oh, and by the way, if you have a prayer request, let me know on our radio page and our Joni and Friend staff will lift up your need before the Lord.
By: Joni Eareckson Tada
© Joni and Friends
Featured Resources From Joni Eareckson Tada: Sharing Hope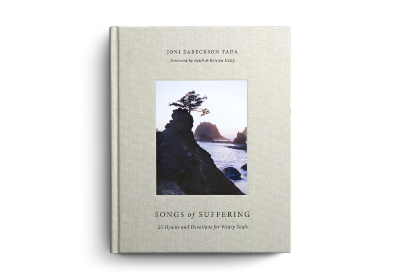 Songs of Suffering
Songs of Suffering includes 25 hymns with accompanying devotions and photography designed to spark hope in hardship. Opening with a special message from hymn writers Keith and Kristyn Getty, this book is a source of comfort for anyone who needs biblical encouragement, prompting readers to seek refuge in the Lord and rejoice in his goodness.
Get Yours Today!