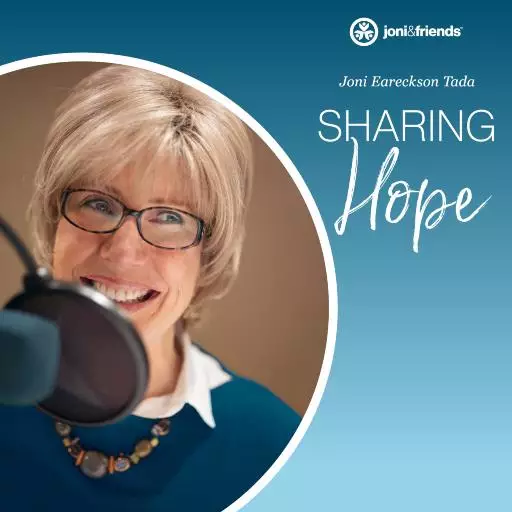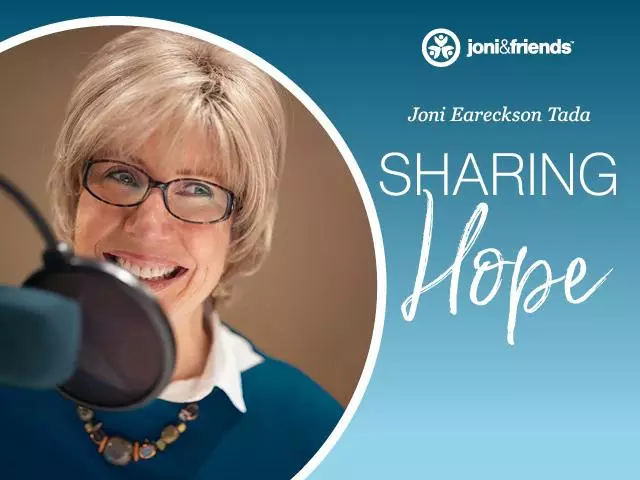 Prepare Your Mind
February 22, 2019
Hi, I'm Joni Eareckson Tada with a confession about cancer.
I'm sure you've heard that I'm back battling cancer again; for the second time. And this time it's a little different. The cancer is a bit faster-growing and I've just about completed radiation. Now, as a quadriplegic, it has concerned me. After more than 50 years of total paralysis, my lungs are not in the best of shape, and the radiation is being focused on my chest wall where my mastectomy was done. So, my lungs have kind of been in danger. Thankfully, I had one of those newfangled, high-tech machines that target the radiation very specifically so as to not damage healthy tissue, but still, it's a little scary.
And I want to give you the Bible verse that I clung to (and I'm still clinging to) throughout the whole process. First Peter Chapter 1, verse 13 says, "Prepare your minds for action, keep sober in spirit, fix your hope completely on the grace to be brought to you at the revelation of Jesus Christ." You know, back in December, early January before I began radiation, even back in late November when I found out I had this cancer, I started preparing my mind for action. From the very onset, I had to be sober in spirit. I knew I had to be super-careful of private little thoughts that could undermine my confidence in Christ.
Look, I remember when I went into respiratory failure a few years ago, and had to be trached for the second time. it was almost scarier and more panicky than the first time, some 20 years prior. My mind had to battle the, "Oh no, here we go again," and fears of experiencing the same terrible claustrophobia. Like, I was thinking, I know I'm going to die sometime, is this the time? If so, how hard should I try to battle the illness? Even back then, I felt spiritually ready for heaven, with my "bucket list" pretty much complete. But, "giving up," did not seem to be the answer, even back then, years ago.
And you know what? It wasn't the answer; it was not my time. I survived pneumonia and respiratory failure. I survived all those panicky scary feelings that did me no good at all. And so I learned back then, when awful things were happening – like right now, with this new cancer, and radiation – my mind is prepared for action. I tell you what, I am sober in spirit. I have fixed my hope completely on the grace God gives me. That's what first Peter tells me to do, and it's such wise advice. Because I simply cannot allow my thoughts to wander down that dark, ugly path to depression and despair. Believe me, I've been there; that's where my feelings will take me. I know. And so, over these last few months, ever since November when doctors removed that tumor, I have been safeguarding and double checking my mind, my thoughts; as soon as I find myself thinking: "I know these side effects are going to do me in… I know my cancer is going to recur somewhere else"… well, I don't know that, only God does. And it's silly – actually it's reckless – to allow my thoughts to pull my spirits down, causing more doubts about God and fears of the future. So, in this new cancer journey, I am fixing my hope completely on the grace of God. Now, you may not have cancer, maybe you do, but I encourage you to do the same. Is something scary looming ahead? Some bad medical condition? Well, prepare your mind for action. Safeguard your thoughts. Be sober in spirit. And ratchet your hope completely on the grace of God. That way, you never, ever lose. God bless you today, and thanks for listening to Joni and Friends.
By: Joni Eareckson Tada
© Joni and Friends
Featured Resources From Joni Eareckson Tada: Sharing Hope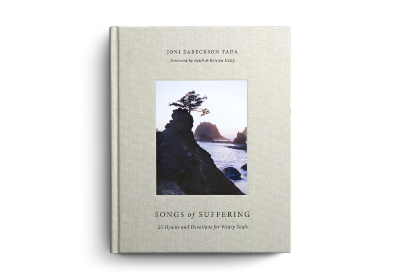 Songs of Suffering
Songs of Suffering includes 25 hymns with accompanying devotions and photography designed to spark hope in hardship. Opening with a special message from hymn writers Keith and Kristyn Getty, this book is a source of comfort for anyone who needs biblical encouragement, prompting readers to seek refuge in the Lord and rejoice in his goodness.
Get Yours Today!