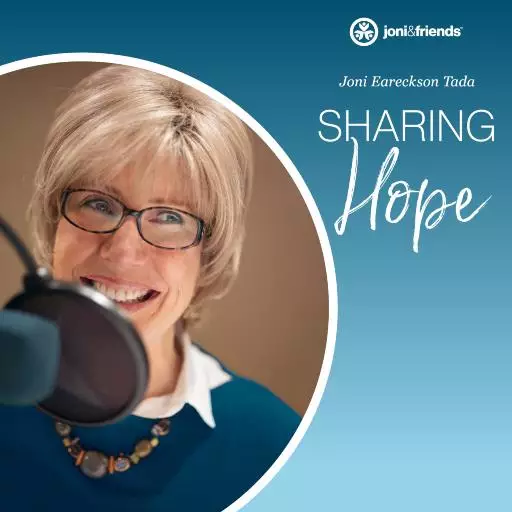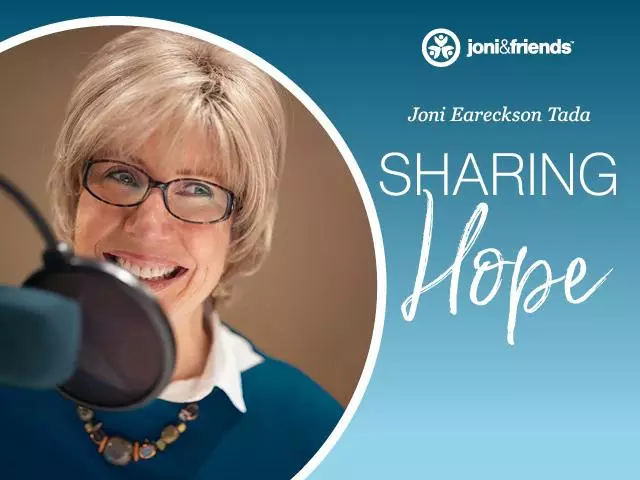 Words from Sebastion
February 19, 2019
Hi, I'm Joni Eareckson Tada with a quotation that you are going to like.
Well, maybe you won't like it. We'll see. The quote originates with one of the early church fathers, Saint Sebastian, who helped guide the fledgling church back in the early 200s. Yikes, that is going back a ways to a time when persecution against Christians was hot and heavy. Back then, our brothers and sisters in Christ were heaven-bent on standing strong in the midst of life-threatening suffering; they set their face like flint on the hope of heaven, committed to hold on until the end, until they saw their Savior and heard those wonderful words: "Well done." But, as you'd guess, there were others. Others who collapsed under the weight, caved in, threw in the spiritual towel and recanted their faith. For them, suffering for Christ – that is suffering as a Christian – was just too hard.
In the midst of all this, Sebastian spoke wise and stirring words to his congregation. He said, "When we get to heaven, we will not regret that we suffered; we will regret that we suffered so little, and that little, so badly." His words were intended to shame those who were quietly intending to renounce or disavow the blood of Christ over their lives. With that brief sentence, Sebastian was inasmuch saying: "Don't you dare forsake, don't you dare abandon your Lord in these trying times. Yes, life is hard and our adversaries are vicious, but God's reputation is riding on the back of your response to these times and these trials. Don't give your neighbors reason to think that your God isn't worth it; isn't worth staying the course. That His grace is insufficient; don't let them think that He's not strong enough to sustain you, because He is. He is your ever-present help in any and every trouble."
That was good advice for Christians many, many hundreds of years ago and its great advice for you and me today, because we, too, need to be heaven-bent on standing strong when trials hit us hard. We, too, need to set our face like flint as we set our minds and hearts on things above where Christ is seated, where Christ is watching and yes, even interceding for us to stay the course and remain faithful to His name. Can we believe, will we believe, that God's grace is indeed enough for our problems? I pray so. Because I do not – and I don't think you – want to be numbered among those who shame the reputation of Jesus. Like Hebrews says, "None of us have suffered to the point of shedding blood." I mean, no one in your American cul-de-sac is being martyred today, right? So stay strong. Live well. Hold fast to the One who is holding you fast. Because you don't want to be known as less in the kingdom of God (that's right, the Bible speaks clearly of those who will considered lesser in the kingdom, just as there are those who will be great). Friend, don't diminish or jeopardize the richness of your eternal destiny by caving in, or by throwing in the spiritual towel.
Suffer well. Suffer faithfully. If you need prayer, if you are faltering; if you think you need help, then let us know at Joni and Friends, because we get it. We understand how hard hardship can be. So, leave your prayer request on our Facebook page, connect with us through our website, send us a text, or post your request at joniradio.org. We care and we're here to help those who hurt with words that have been encouraging Christians like you, since the ancient of times. Let me hear from you today on my Facebook page or you can always post a comment on my Blog at joniandfriends.org.
By: Joni Eareckson Tada
© Joni and Friends
Featured Resources From Joni Eareckson Tada: Sharing Hope

Majestic Mountain Set
This elegant cutting board and tea towel set makes the perfect gift for any occasion. Both pieces feature Joni's inspiring "Majestic Mountain" artwork, and the encouraging words of Psalm 36:5,6: "Your love, O LORD, reaches to the heavens, your faithfulness to the skies. Your righteousness is like the mighty mountains."
Get Yours Today!