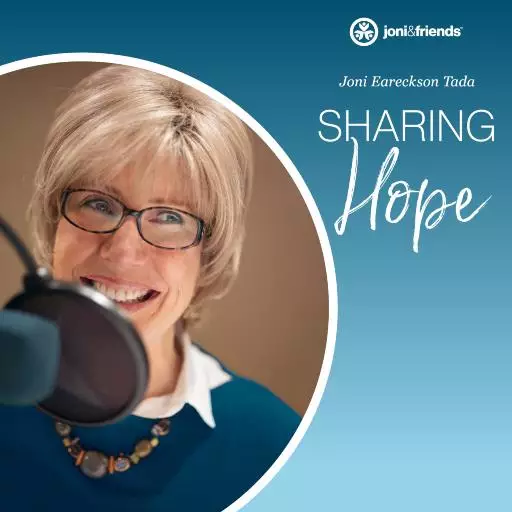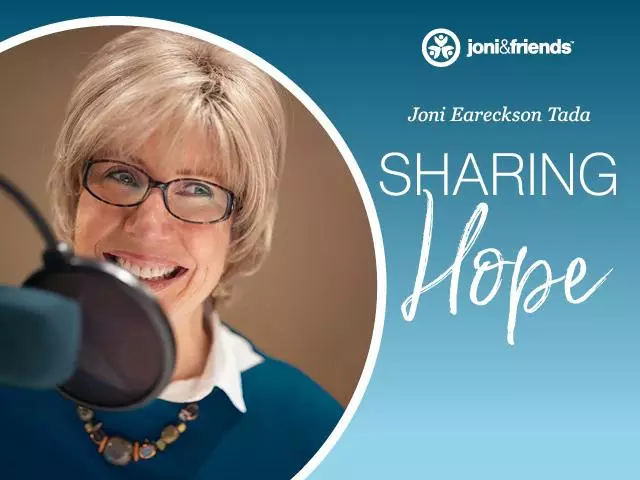 Heart for the Disabled Response
February 28, 2019
I'm Joni Eareckson Tada with a fun follow-up to "Heart for the Disabled".
Back in January you heard me share those 5 stories of precious people and their disabled loved ones who needed encouragement. And oh my goodness, did you respond! I don't know how we do it, but every year we seem to keep breaking records. Thank you for responding with your heart and writing such wonderful notes of encouragement laced with scripture and undergirded by prayer. Many of you sent wonderful gifts: handmade cards and homemade items, and yes, even gift cards to restaurants and Amazon and many more. And I cannot thank you enough. But rather than me thank you, let's hear from one of the families.
This is what they wrote: "Dear Joni, We are so humbled, and we want to thank you for blessing us immensely on Heart for the Disabled week for Valentine's Day!!! We were so excited when we got our box! In your cover letter, Joni, you wrote that maybe our box of cards and gifts would come on just a day that we were needing a little boost of encouragement. Well, our box sure did! It was delayed in arriving and did not come until the week after Valentine's Day. But that was great because that week we were actually having a really tough time; not in a pity party way, but without much outside help at all and we were feeling low, thinking that no one really understood what we're go through and how much we really do need help. But then your box of Heart for the Disabled things arrived, and it was God's way of saying, I know! I can see you! And the Lord really blessed us with that Valentine's box on our doorstep!!!
"We spent literally hours going through it all, reading all the beautiful notes and personal messages, as well as meditating on all the scriptures that were handpicked and written for us! We were beyond blessed (and shocked!!) at all the notes, and cards, and letters, and gift cards, and gifts!!! And then, lo and behold, a little over a week later when we had to rush to the ER, we came home exhausted and – oh my goodness – there was a second box of gifts and cards (I suppose it came from people whose cards and things were mailed a little late). We could not believe it. Once again, God encouraged us exactly when we needed it. And we love your second cover letter with that second box, as well, reminding us that God's never going to abandon us.
"Oh, how we were chosen by you, Joni to be honored in this way astounds us, and then to be blessed by so many of your people around the country. I just want you to know, and your listeners, that we felt so loved, so much a part of the huge family of God from around this nation. And we just want to thank you and thank all the many friends who took part in your Heart for the Disabled." Wow!
Oh my goodness! Friend, if you participated in Heart for the Disabled back in January, God bless you. God bless you for reminding all 5 families this year that God's grace can sustain them through their hardships, no matter how difficult the disability in the family, and no matter how painful. Thank you for taking the time – not everyone takes time to be "kind to the needy," as it says in Proverbs 19. But that kindness, it also says, honors God. So friend listening, let that be your reward. Your cards, notes, scriptures gifts brought honor to God. You were kind to the needy, and it reflected wonderfully on your Savior. So, from all of us at Joni and Friends, and all those 5 families who received all your encouragement, thank you! Thank you again for participating in Heart for the Disabled this year! God bless you, and we hope you will participate next year. Thanks for listening today on Joni and Friends.
By: Joni Eareckson Tada
© Joni and Friends
Featured Resources From Joni Eareckson Tada: Sharing Hope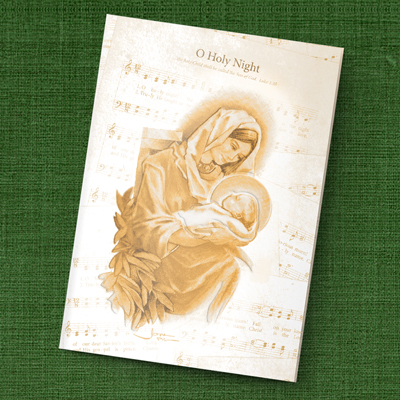 O Holy Night - Christmas Cards
Joni loves sending Christmas cards and singing Christmas hymns! This year her new Christmas card brings the two together. Featuring Joni's rendering of Mary cradling Jesus, set against a background of "O Holy Night" sheet music, this elegant card will bring the joy of the season to your friends and family members.
Order Yours!