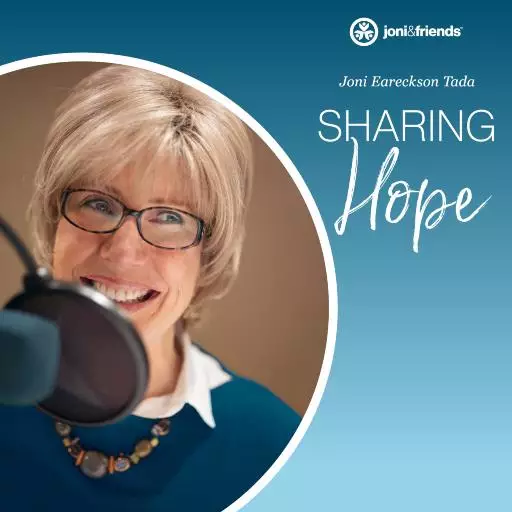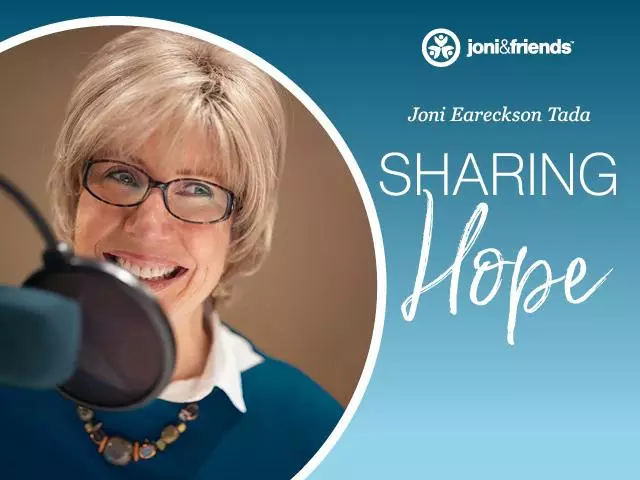 What glorifies God?
January 31, 2019
Hi, I'm Joni Eareckson Tada and have you ever wondered exactly why God created you? Or why He created your children or your grandchildren? God couldn't have spelled it out any plainer than in Isaiah 43:6-7. He created you and me for one purpose: to showcase His glory, to enjoy it, display it, and demonstrate it every day to all those we encounter. God says in Isaiah 43 "Bring my sons [and my daughters] from afar, everyone who is called by my name, whom I created for my glory, whom I formed and made." Oh friend, He formed you, he made you just as you are; he created you to reflect, to mirror the glory of God; to display and showcase His glory. But glory is an interesting word, how do we glorify Him?
What does it mean to put His glory on display? Well, here's the thing, it means highlighting His attributes and characteristics. Of course, we do that when we talk up God the Father, or we talk up the Holy Spirit or Christ, our Savior, when we express to others our devotion to the Lord, or our delight in Him, when we describe his loveliness and compel others to trust Him, all that makes Him look bigger and brighter, in other people's eyes. To glorify God with our words is to magnify – to make larger-looking – the excellency of Jesus in the eyes of others. To tell others why we think He is worthy and why we think He is laudable; it is wise to trust him, all these are ways of glorifying God.
When we give to the poor, we are glorifying God because He cares for the poor. When we help the young mother down the street who lost her husband, we are glorifying God because He cares for the widow. When we advocate on behalf of an elderly person in a nursing home, we are glorifying God because He's concerned about the rights of the oppressed, the needs of the lonely, and the welfare of the forgotten. When we show mercy to a friend who has wronged us, oh my goodness, then we are glorifying God and His nature to forgive.
But it also means making hard choices to do the right thing: that is, the righteous thing. It means biting your tongue from gossiping, going out of your way for a neighbor in need, telling the truth even when it's hard, not snapping back when someone hurts you, or speaking freely and openly about your Father in heaven. In short, it's living like Jesus lived when He walked on earth.
God is invisible. In the Old Testament, you know as well as I, whenever He wanted to display His character, His innermost being, He did so through something visible like a burning bush, a pillar of cloud or of fire, or a "theophany" as they call it (an appearance of the pre-incarnate Christ). In the New Testament though, God displayed His glory through His Son, Jesus. But hey, it's 2000 years later, Jesus doesn't physically walk on earth anymore, and bushes that burn are only in prairie fires or piles of raked leaves. So how does an invisible God display His glory in this age? Through you! Oh, my goodness, what a privilege.
It's why God created you. You are Christ's ambassador, His representative, you are His mirror. When people look at you and talk to you, they should see Jesus. And to delight in Christ is to glorify the Father. It's so amazing to think that you and I are God's burning bushes, we are His pillar of cloud and fire, pointing people to Christ and bringing Him glory upon glory upon glory upon glory. Would you do that today? God bless you and thanks for listening to Joni and Friends.
Featured Resources From Joni Eareckson Tada: Sharing Hope

Majestic Mountain Set
This elegant cutting board and tea towel set makes the perfect gift for any occasion. Both pieces feature Joni's inspiring "Majestic Mountain" artwork, and the encouraging words of Psalm 36:5,6: "Your love, O LORD, reaches to the heavens, your faithfulness to the skies. Your righteousness is like the mighty mountains."
Get Yours Today!