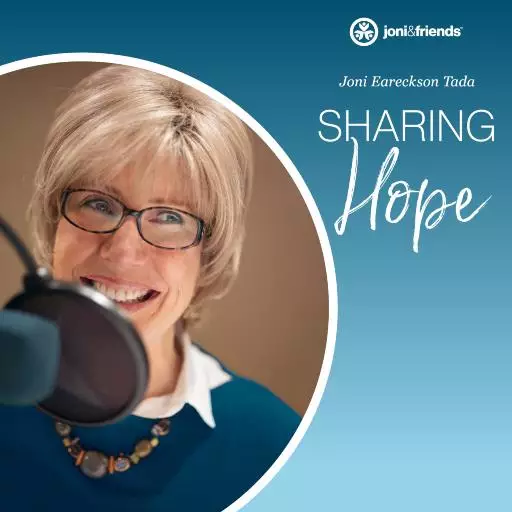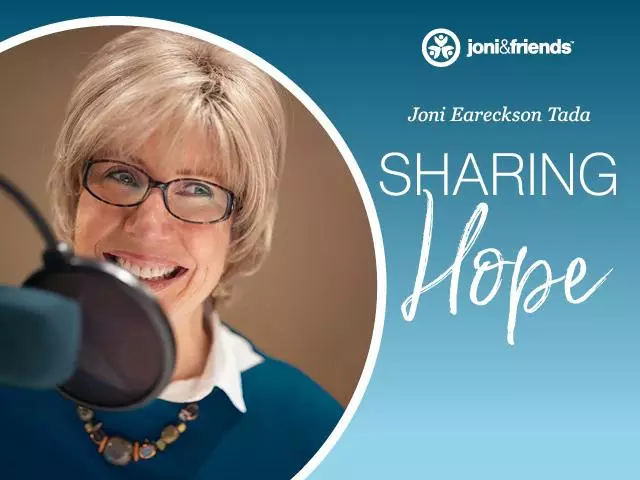 The Whole of Your Salvation
January 29, 2019
I'm Joni Eareckson Tada with an interesting verse from Romans 13.
I say interesting because it's so curious, and you might tend to gloss over it. Paul says in Romans Chapter 13 verse 11, "Salvation is nearer to us now than when we first believed." Think about that. Your salvation is nearer to you now than when you first believed. Like, hello, what does that mean?
Well, let's look at that word "nearer." When things are nearer to you, they are closer, they are more intimate, in fact, they may well be much more dear to you. And that's what this verse conveys. I know that my salvation is so much dearer, sweeter and precious and nearer to me than when I first believed as a teenager. Way back then, I appreciated what Jesus did for me when I was new in the faith, but I never considered Jesus... precious. Only elderly Christians and missionaries and old hymn writers spoke of Him as precious! Well, now that I am older and over the years, Jesus has become my true Friend, my Fortress when I am frightened, my Beloved when I give Him praise, my Righteousness when I have sinned, the Shepherd who seeks me when I've gone astray.
How did Jesus become so precious to me? Well, this is the way I look at it: Today is the first day of the rest of my salvation! The Christian idea of salvation involves the past (like when I was a teenager), it involves the present (like right now), and the future. Ephesians Chapter 2, verse 8 says "By grace you have been saved….". First Corinthians Chapter 1, verse18 says "The Gospel is the power of God to us who are being saved." And then as far as the future is concerned, Romans Chapter13, verse 11 says "Salvation is nearer to us now than when we first believed." We have been saved. We are being saved. And again, that thing about our salvation being nearer now than when we first believed, we will be saved. Ultimately, it means that we are nearer to the time when we will experience the final part of our salvation, in heaven we're going to be glorified. At every stage we are saved by the death of Christ. In the past, our sins were paid for by Christ – that's when we were justified. And in the present time, the death of Jesus secures the power of God's Spirit to save us from the domination of sin – that is what is happening right now as we are being sanctified. And in the future, it will be the blood of Christ that saves us from the wrath of God to come and will usher us into perfection and joy eternal, and that, praise God, is when we will be glorified.
Oh Christian friend, I know that is a lot to take in, but I hope you can appreciate that your salvation is nearer now to you than when you first believed. I hope you are faring well through your sanctification as you daily die to sinful habits and keep striving to please the Lord Jesus by obeying. And I sure hope you have your eye on heaven, where you will, finally, be saved from your body of sin and death, and will experience the everlasting joy of being glorified. Every day, it's getting better and better, nearer and nearer. As the old Gospel song goes, "Every day with Jesus is sweeter than the day before; every day with Jesus, I love him more and more!" So I want you to grasp the sweetness of all that Christ purchased for you in the past, in the present, and in the future. Today, get actively engaged in your present salvation, and praise the Lord that you will be saved to finally enter God's eternal joy.
Featured Resources From Joni Eareckson Tada: Sharing Hope

Songs of Suffering
Songs of Suffering includes 25 hymns with accompanying devotions and photography designed to spark hope in hardship. Opening with a special message from hymn writers Keith and Kristyn Getty, this book is a source of comfort for anyone who needs biblical encouragement, prompting readers to seek refuge in the Lord and rejoice in his goodness.
Get Yours Today!