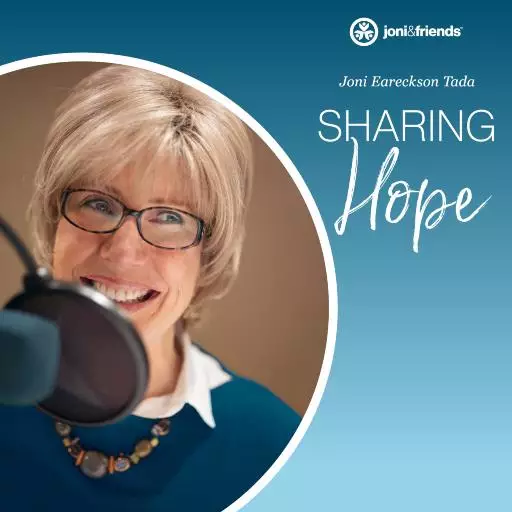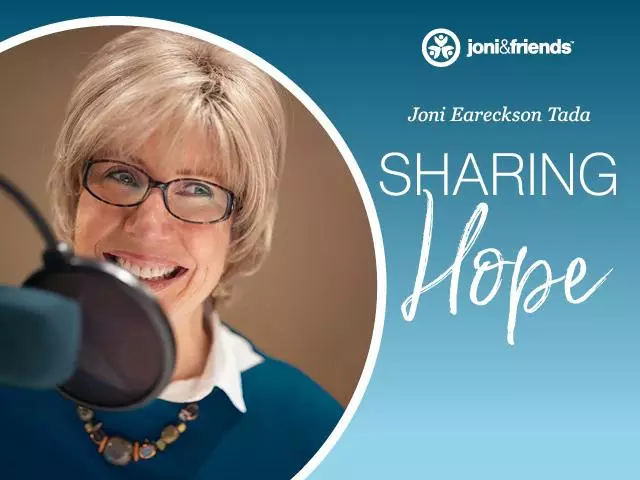 Grab My Heart, God
February 7, 2019
Hi, I'm Joni Eareckson Tada and has this ever happened to you?
Okay, here's the scene—tell me if you see yourself in it, okay? It was just a few weeks ago and I wheeled up to the kitchen table with every intention of spending about a half hour or so in my Bible. Before I had a chance to open the Word, sitting right there on the table, my eyes glanced to a couple of catalogs which had arrived in the mail that morning. Now, I love Coldwater Creek and immediately I spotted this brightly colored blouse on the cover. Under that was a Soft Surroundings catalog and I started thinking about the fitted sheets on our bed, and how the elastic is starting to fray. That's when, out of the corner of my eye, I saw my Bible again. A little stab of guilt made me whisper a quick prayer; Oh Jesus, I know, I know I'll get to my reading, I promise, but I just want to take a minute to glance through these catalogs." Twenty minutes later, I still had my nose in the magazines. I'm ashamed to say, my time in the Bible was pushed aside.
And this is why I have learned to pray Psalm 119:36, "[Lord], incline my heart unto your testimonies, and not to covetousness." Friends, there are days when I don't even want to pick up the Bible. But I know if I succumb to a ho-hum attitude toward the Word of God, my spirit will shrivel, my faith will shrink, and my hope will become dull and dim. Like you, I have experienced those dry seasons of the soul when the Bible holds no interest and you and I know that's not good! Yes, I confess, I will get sidetracked now and then and yes, by something as innocuous as Coldwater Creek. And that's exactly why I find myself constantly pleading, "Lord, don't let me get away with this! Put the 'want-to' in my heart, persuade my heart, bring it around, predispose my heart and prompt it. I know you won't give up on me, Holy Spirit, so please, incline my heart to your Word and don't let me covet anything in its place, especially something as stupid as a clothes catalog!"
Another good prayer to offer up is from Psalm 86, "Give me an undivided heart, that I may fear Your name." You know, it's hard to find undivided hearts these days, even among Christians. Maybe it's this age of social media or everything on demand; maybe it's that next shiny object. All these things have lessened our attention span, and our hearts become fragmented, easily distracted, they go every which way. I'm thinking about laundry to pick up, a project to finish for Sunday school, a birthday card I need to put in the mail, a "warning" light on my dashboard that needs to get checked. So many things vie for my heart's attention. I just have to ask God to gather the fragments, pull my heart together, and unite it to fear His name.
How about you? Do you have an undivided heart toward the Lord? If, when it comes to reading the word, you find that your heart has gone AWOL, then ask God to go grab it, unite it, incline it, persuade it; ask God to bring it around; give it a good shake so that the King of glory might be the Lord of your heart. Give God full reign to rule it. Invite Him to sit on the throne of your heart. And then, when the Holy Spirit whispers to you, "Put down those magazines, that catalogs (or, turn off that TV, or now's not the time for a snack, or listening to your playlist, or raiding the refrigerator, whatever), when the Holy Spirit whispers it, you will be inclined, more inclined to obey. And hey, if you need more inspiration, you just have to go to my blog today at joniandfriends.org. Again, that's my blog at joniandfriends.org.
Featured Resources From Joni Eareckson Tada: Sharing Hope

Majestic Mountain Set
This elegant cutting board and tea towel set makes the perfect gift for any occasion. Both pieces feature Joni's inspiring "Majestic Mountain" artwork, and the encouraging words of Psalm 36:5,6: "Your love, O LORD, reaches to the heavens, your faithfulness to the skies. Your righteousness is like the mighty mountains."
Get Yours Today!